April 11, 2016
Brownie Cupcakes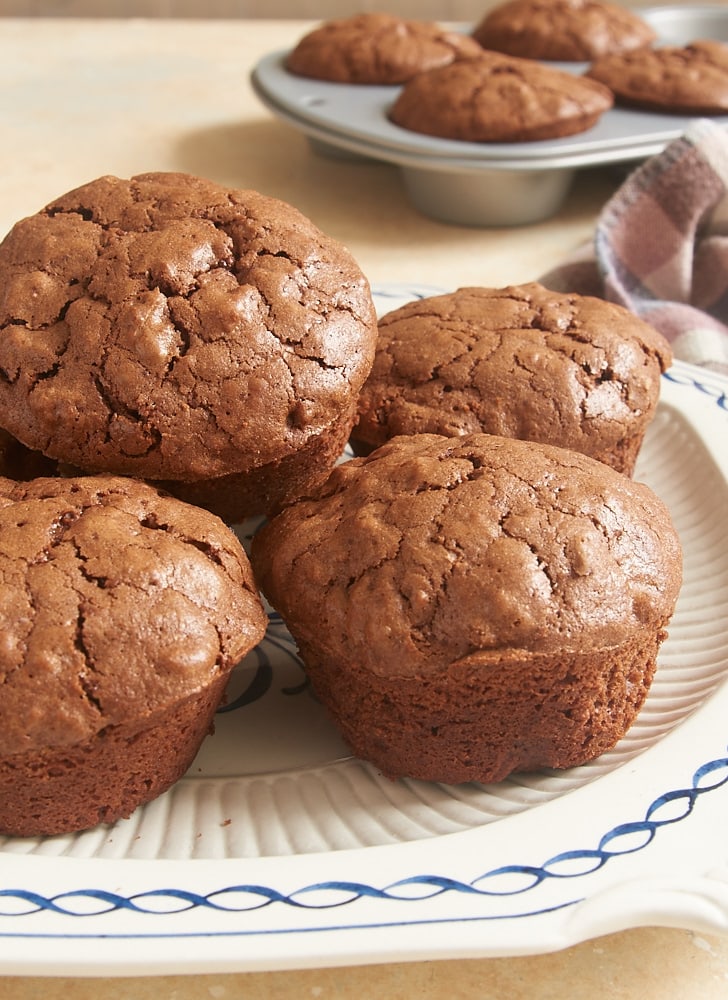 As much as I love traditional fudgy brownies, I am always trying to find or come up with some twist on the classic. These Brownie Cupcakes are a simple way to do something just a little different.
This recipe doesn't fit neatly into any one category. Sure, they're brownies. But they have a lovely cake-like texture. And they're baked in a muffin pan. So, you've got a lot of different influences here. Regardless of how you label them, these little treats are a fun and tasty way to change up your brownie routine.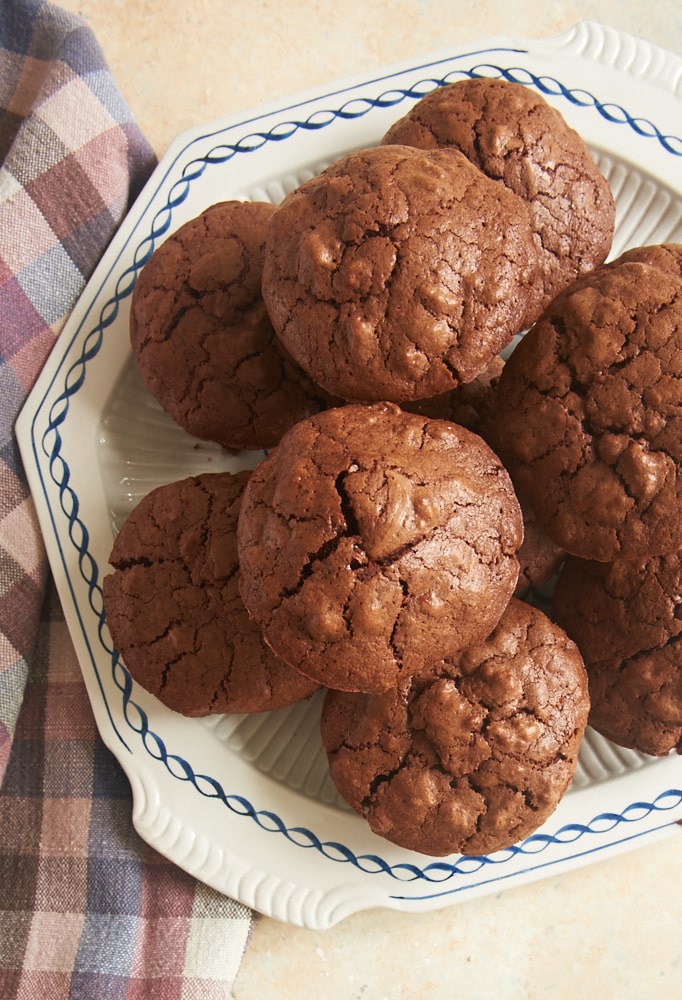 For a little something extra, you can add a little surprise inside these brownies. Once you fill the muffin cups about half full, just drop in a few milk chocolate or white chocolate chips before filing the cups the rest of the way. Or how about peanut butter chips or butterscotch chips? You'll create a little pocket of extra flavor in the center of each brownie.
If you're looking for a quick-and-easy, one-bowl, sure-to-please dessert, this is it. You can have these mixed up and in the oven in just a matter of minutes. The toughest part may very well be waiting for them to cool enough to eat!
Find more brownie recipes in the Recipe Index!
Brownie Cupcakes
Yield: 12 brownies
Prep Time: 15 minutes
Cook Time: 35 minutes
These fantastic Brownie Cupcakes are brownies, muffins, and cupcakes all at the same time!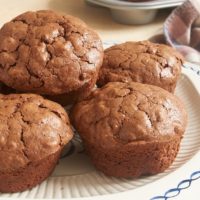 Ingredients:
12 ounces (about 2 cups) semisweet chocolate
1/2 cup + 2 tablespoons unsalted butter
4 large eggs, lightly beaten
3/4 cup granulated sugar
1 teaspoon vanilla extract
1 cup all-purpose flour
1/2 teaspoon salt
1 cup chopped nuts, such as pecans or hazelnuts
about 1 cup white chocolate, milk chocolate, or other flavored chips, optional
Directions:
Place semisweet chocolate and butter in a microwave-safe bowl. Heat at half power in 30-second increments until the butter has melted and the chocolate melts when stirred. Stir until smooth. Set aside to cool.
Preheat oven to 350°F. Grease 12 standard-size muffin cups or line them with paper liners.
Add the eggs, sugar, and vanilla to the cooled chocolate mixture. Use a mixing spoon or an electric mixer to mix until thoroughly combined.
Stir in the flour and salt, mixing just until combined. Stir in the nuts.
Fill each muffin cup about half full. Place about a tablespoonful of flavored chips on top of the batter. Cover with the remaining batter, filling each cup almost full.
Bake 30 to 35 minutes, or until a pick inserted into the center comes out with moist crumbs. Cool in the pan on a wire rack.