April 30, 2015
Toffee Pecan Brown Butter Crumb Cake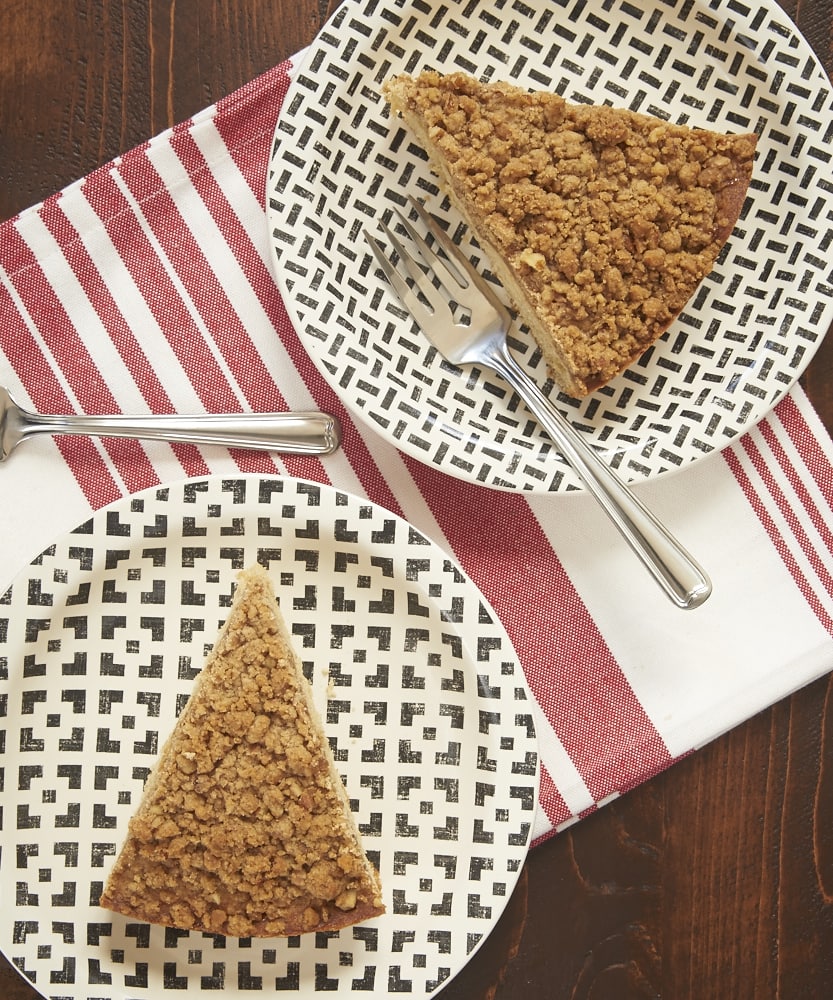 My weakness for brown butter anything is well documented here at BoB. That rich, nutty flavor is tough to beat. It's such a simple way to add a flavor boost to baked goods!
For this simple cake, I took my love of brown butter and added in some more great flavors. There's cinnamon in both the cake and the crumb topping. Plus, that buttery crumb has plenty of pecans and toffee as well. All of that comes together for one of our new favorite cakes!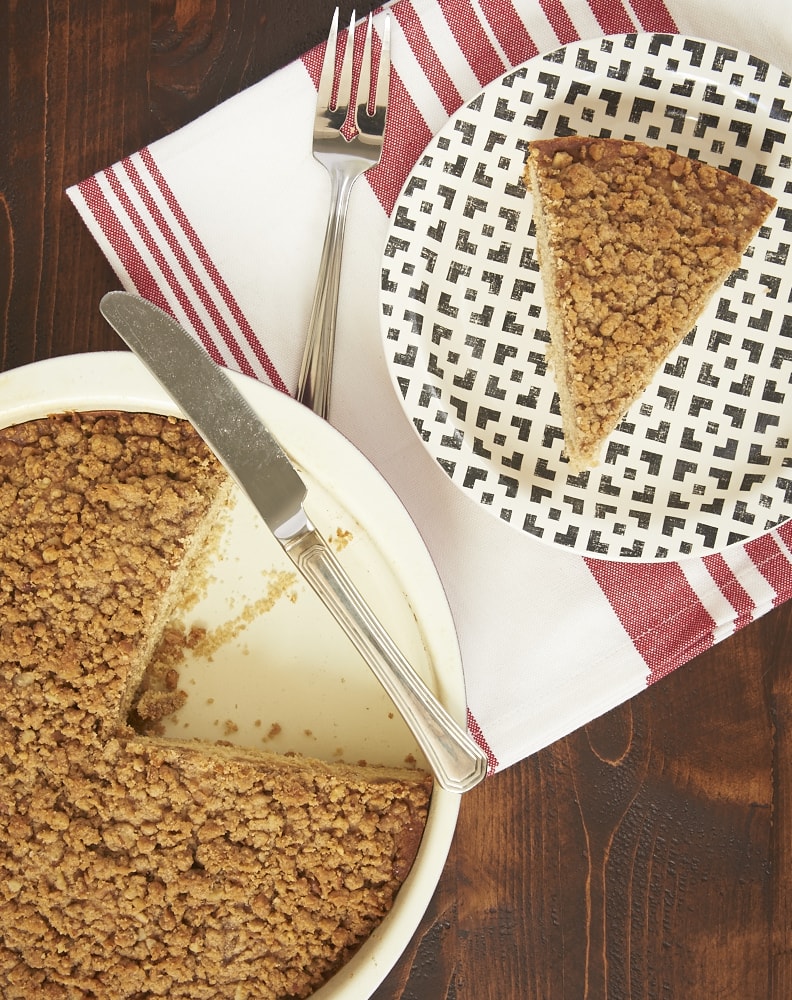 If you've never tried browning butter, don't fret. It's a really simple process. All you'll need is a saucepan and some butter. That's it. The rest more or less takes care of itself. The butter will melt, bubble a bit, and, after a few minutes, form browned bits in the bottom of the pan. Then you're done! Just don't wander off so you won't accidentally let it burn.
Your reward will be this absolutely lovely cake! This is another great anytime cake. Serve it for brunch, a sweet afternoon snack, or dessert.

Toffee Pecan Brown Butter Crumb Cake
Yield: 8 to 10 servings
Prep Time: 25 minutes
Cook Time: 35 minutes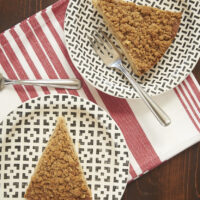 Ingredients:
For the crumb topping:
1/3 cup all-purpose flour
1/4 cup firmly packed light brown sugar
1/4 cup toffee bits
3 tablespoons finely chopped pecans
1/2 teaspoon ground cinnamon
pinch salt
3 tablespoons unsalted butter, cut into cubes and slightly softened
For the cake:
3/4 cup unsalted butter
2 cups all-purpose flour
1/2 teaspoon baking powder
1/2 teaspoon ground cinnamon
1/2 teaspoon salt
1 cup firmly packed light brown sugar
2 large eggs
1 teaspoon vanilla extract
1/4 cup milk
Directions:
To make the crumb topping:
Combine the flour, brown sugar, toffee, pecans, cinnamon, and salt in a small bowl.
Add the butter and mix with a fork or your fingers until crumbs form. Set aside. If your kitchen is warm, you may want to refrigerate the topping while you prepare the cake.
To make the cake:
Place the butter in a medium saucepan. Cook over medium heat until butter melts and begins to foam.
Continue cooking, stirring occasionally, until brown specks begin to form at the bottom of the pan and the butter has a nutty aroma. Remove pan from heat and transfer butter to a small mixing bowl. If desired, strain the butter to remove the browned bits. Allow to cool to room temperature.
Preheat oven to 350°. Grease a 9-inch round or 8-inch square baking pan.
Add the brown sugar, eggs, and vanilla to the cooled brown butter. Use an electric mixer on medium-low speed or a wooden spoon to mix until thoroughly combined. Add the flour in 3 portions, alternating with 2 portions of the milk. Mix just until combined.
Transfer the batter to the prepared pan. Sprinkle the crumb topping evenly over the top of the batter.
Bake 30 to 35 minutes, or until the edges are browned and a pick inserted into the center comes out clean. Cool in pan at least 10 minutes before serving.