June 17, 2014
Lemon Cream Tarts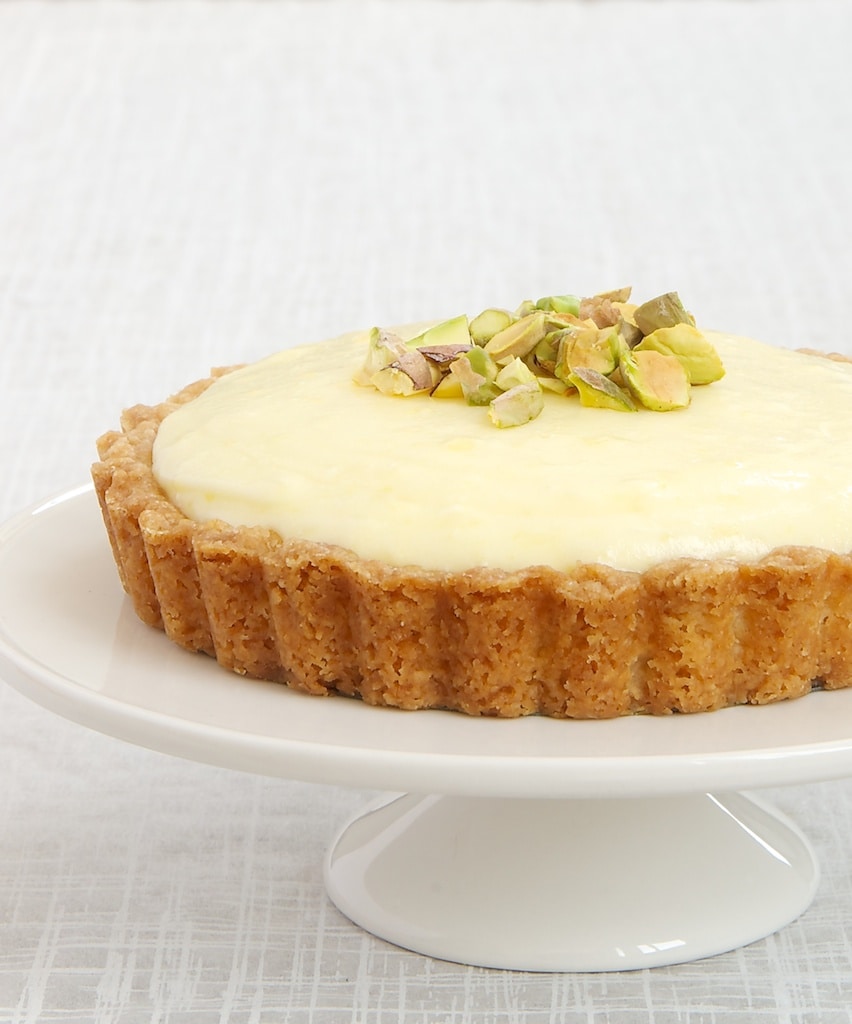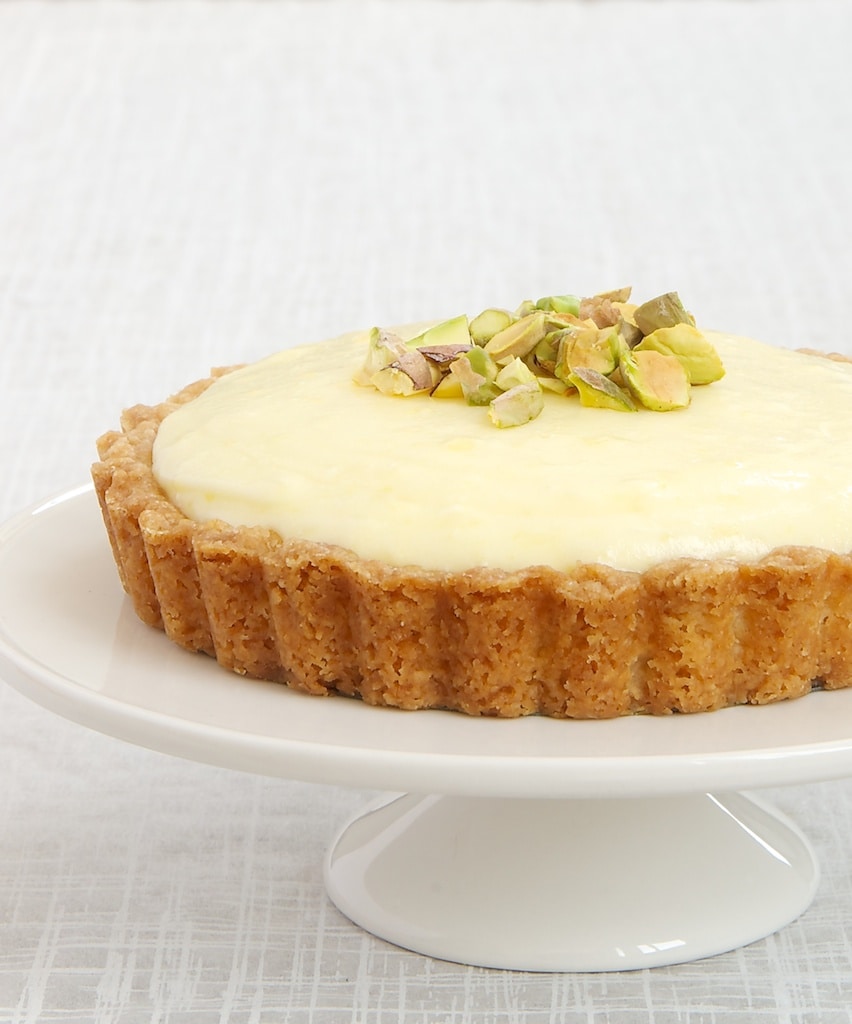 When the weather starts heating up, I have some pretty significant urges to make chilled desserts. I'm a confessed heat wimp, so having a lovely cool dessert in the refrigerator is pretty much mandatory in the summer.
I've made these tarts previously, but I realized that I'd never shared them with you. So, I gladly took the opportunity to make them again.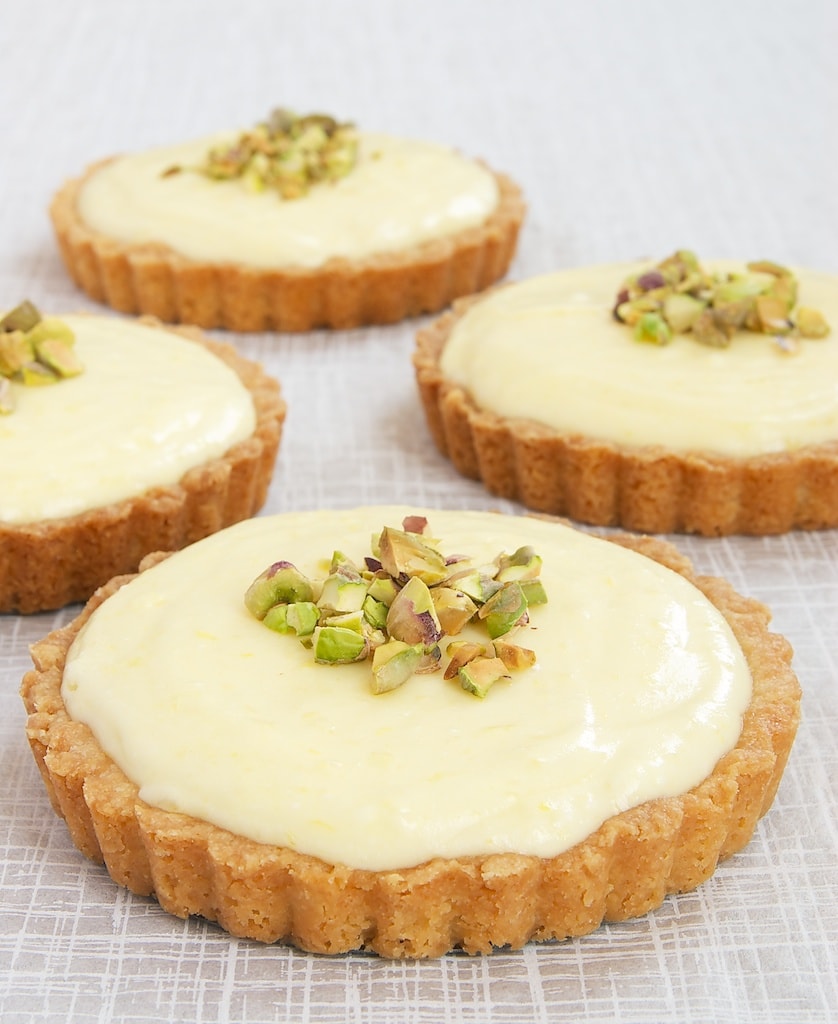 The crust for the tarts is much like a sugar cookie. The filling is a simple lemon mixture combined with whipped cream. The total package is a lovely combination of sweet, tart, smooth, and crunchy.
These little tarts are just perfect for summer. They're tart and sweet and creamy, and the crispy cookie crust is a great complement to all that filling. I like to garnish these with some chopped pistachios for a bit more crunch and a little color.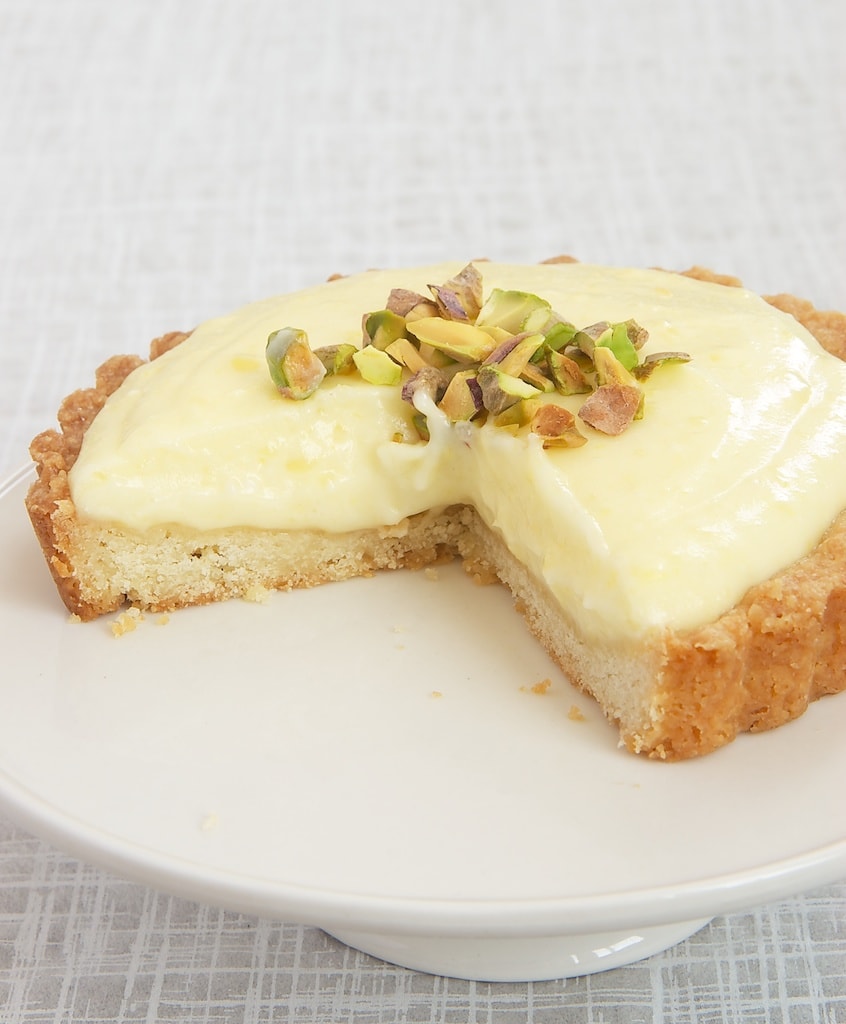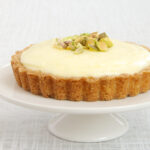 Ingredients
For the crust:

1/2 cup unsalted butter, softened
1/2 cup granulated sugar
1/2 teaspoon vanilla extract
1 & 1/4 cups all-purpose flour
1/4 teaspoon salt
1 tablespoon milk

For the filling:

3/4 cup granulated sugar
2 tablespoons cornstarch
1/4 teaspoon salt
3/4 cup water
2 egg yolks, lightly beaten
zest of 1 medium lemon
1/4 cup fresh lemon juice (about 2 lemons)
1 tablespoon unsalted butter
1/2 cup heavy cream
chopped pistachios for garnish (optional)
Instructions
To make the crust:
Thoroughly grease four 4.75-inch pie or tart pans.*
Using an electric mixer, beat butter and sugar until fluffy. Mix in vanilla. Add flour and salt, and mix until combined. Add milk and beat until dough is mixed and holds together when pressed between your fingers.
Press dough into bottom and up sides of prepared pans. Using a fork, prick holes over the bottom of the tart dough. Place pans in refrigerator for about 10 minutes.
Preheat oven to 375°.
Place pans on a baking sheet. Bake for 15 to 20 minutes, or until lightly browned around the edges and center is set. If edges are getting too brown, cover with foil and continue baking. Cool completely.
To make the filling:
Combine sugar, cornstarch, and salt in a medium saucepan. Add water and cook over medium heat, whisking constantly, until sugar is dissolved. While continuing to whisk, add egg yolks, lemon zest, and lemon juice. Continue whisking and bring mixture to a boil. Boil for about one minute.
Remove from heat. Add butter and stir until combined. Allow mixture to cool to room temperature.
Beat cream until soft peaks form. Gently fold whipped cream into cooled lemon mixture.
Divide filling evenly among baked tart shells, spreading evenly. Refrigerate for at least 2 hours before serving. If desired, sprinkle with chopped pistachios before serving.
Notes
*If you don't have small tart pans, a standard 9-inch round tart pan will work fine. I highly recommend using tart pans versus pie pans. Being able to remove the sides of the pan will make serving simpler.
http://www.bakeorbreak.com/2014/06/lemon-cream-tarts/
Copyright 2016 Bake or Break
This recipe was originally developed for Go Bold with Butter, where I am a paid contributor.