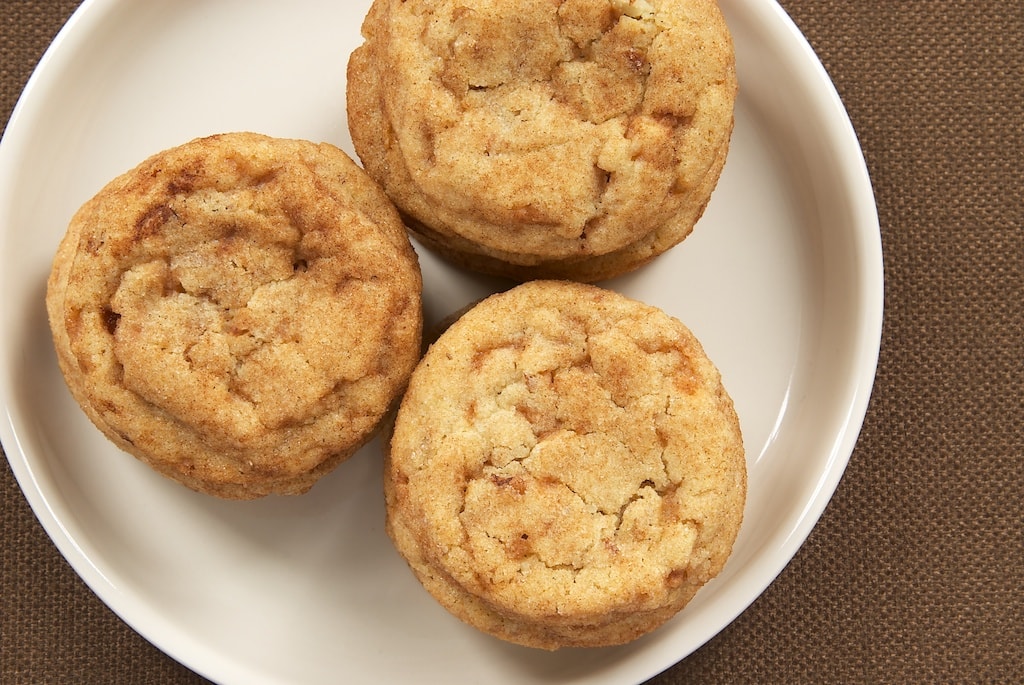 Snickerdoodles have long been a favorite cookie. I have previously confessed that it took me a while to warm up to them after my childhood devastation that they didn't taste like a Snickers. But, as I've come to adore all things cinnamon, they've moved way up in my cookie ranks.
As you can imagine, I don't often bake the same things over and over. I love trying new things far too much. But, a good way to revisit old favorites is to do something a bit different with them. The simple addition of pecans and toffee bits turns these cookies into wonderful twist on a classic.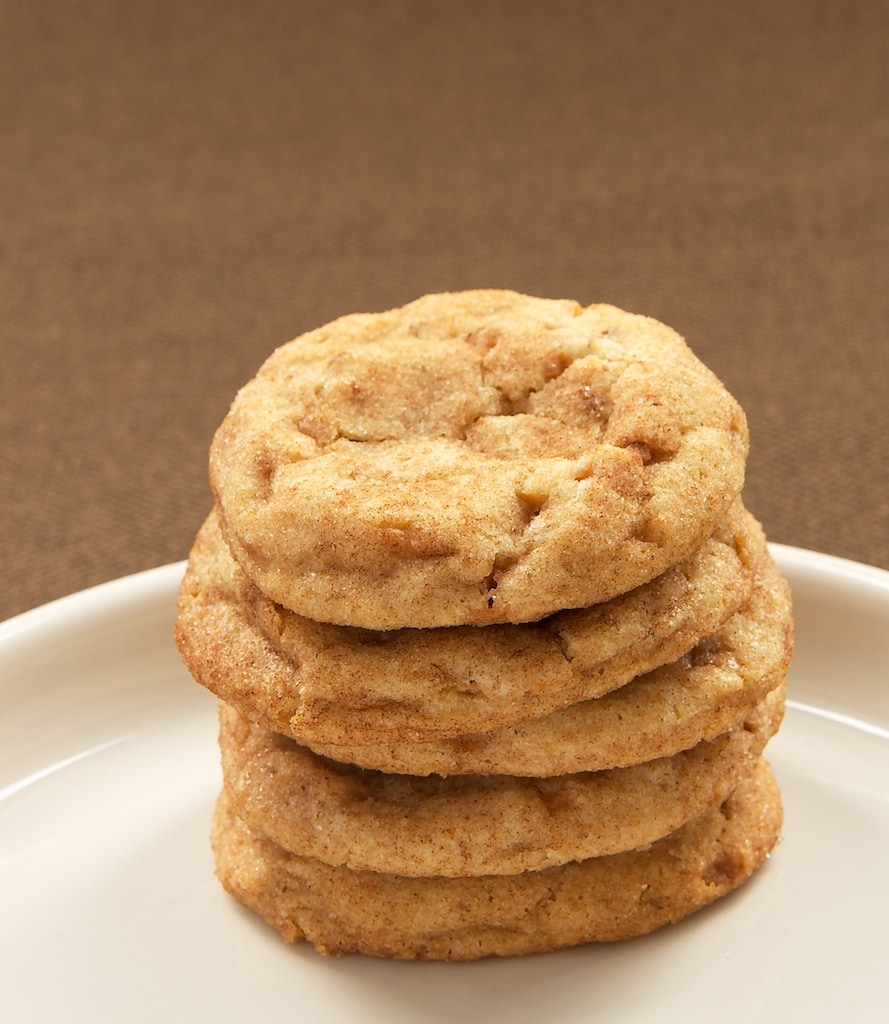 If you thought Snickerdoodles couldn't get any better, then you haven't tried these guys. I'm always quick to toss some pecans into my baking. But, the toffee bits are a favorite as well. The combination of the two combined with sweet, cinnamon-y cookies is beyond good.
The edges are a little crispy, and the middles are wonderfully chewy. And, wow, are they addicting! If you don't want to get yourself into some cookie-eating trouble, you'd better plan to share these.
Toffee-Pecan Snickerdoodles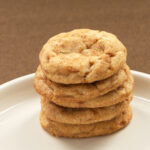 Ingredients
For the cookies:

3 cups all-purpose flour
1 teaspoon baking soda
1 teaspoon cream of tartar
1/2 teaspoon ground cinnamon
1/4 teaspoon salt
1 cup unsalted butter, softened
1 cup granulated sugar
1/2 cup packed light brown sugar
2 large eggs
1 teaspoon vanilla
1 cup toffee bits
1/2 cup chopped pecans

For the cinnamon-sugar:

1/4 cup granulated sugar
2 teaspoons ground cinnamon
Instructions
Whisk together flour, baking soda, cream of tartar, cinnamon, and salt. Set aside.
Using an electric mixer on medium speed, beat butter, sugar, and brown sugar until light and fluffy. Add eggs, one at a time, mixing well after each addition. Mix in vanilla.
Reduce mixer speed to low. Gradually add flour mixture, mixing until a few streaks of flour remain. Stir in toffee bits and pecans until the dough is just combined.
Cover and chill 1 hour.
Preheat oven to 350°. Line baking sheets with silicone liners or parchment paper.
Make the cinnamon-sugar by mixing the sugar and cinnamon in a small bowl until combined.
Using about 1 & 1/2 tablespoons of dough at a time, shape dough into balls. Roll each dough ball in cinnamon-sugar.
Place cookies on prepared pans, leaving about 2 inches between cookies. Bake 10 to 12 minutes, or until the edges are lightly browned.
Cool cookies on pan on a wire rack for 5 minutes. Then, transfer cookies to a wire rack to cool completely.
Notes
http://www.bakeorbreak.com/2014/04/toffee-pecan-snickerdoodles/
Copyright 2016 Bake or Break