April 1, 2014
Chocolate Chip Crumb Pound Cake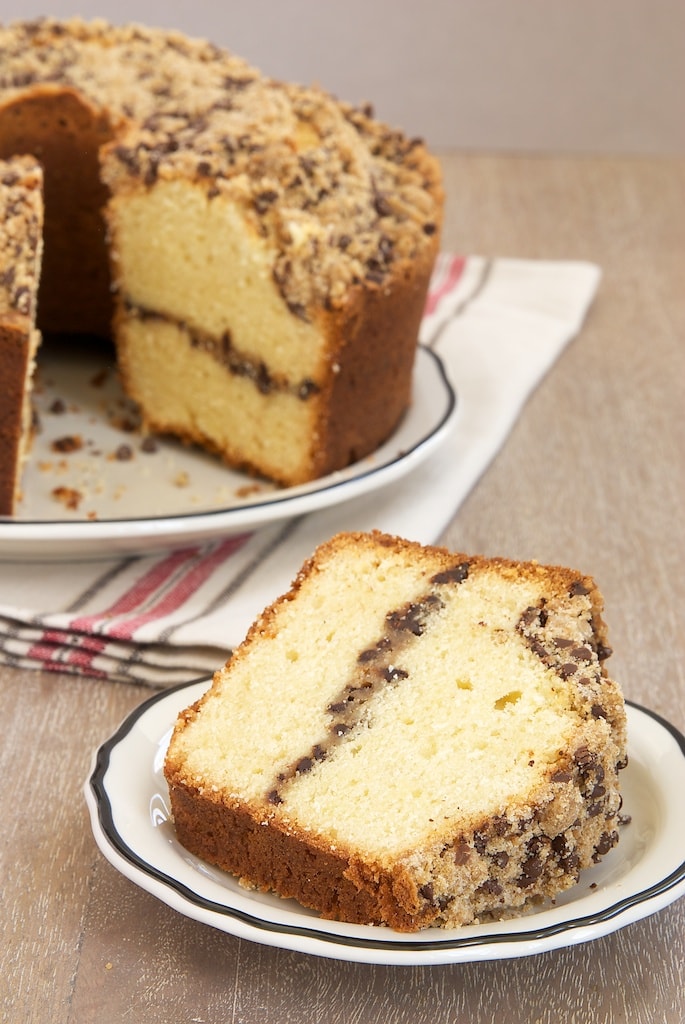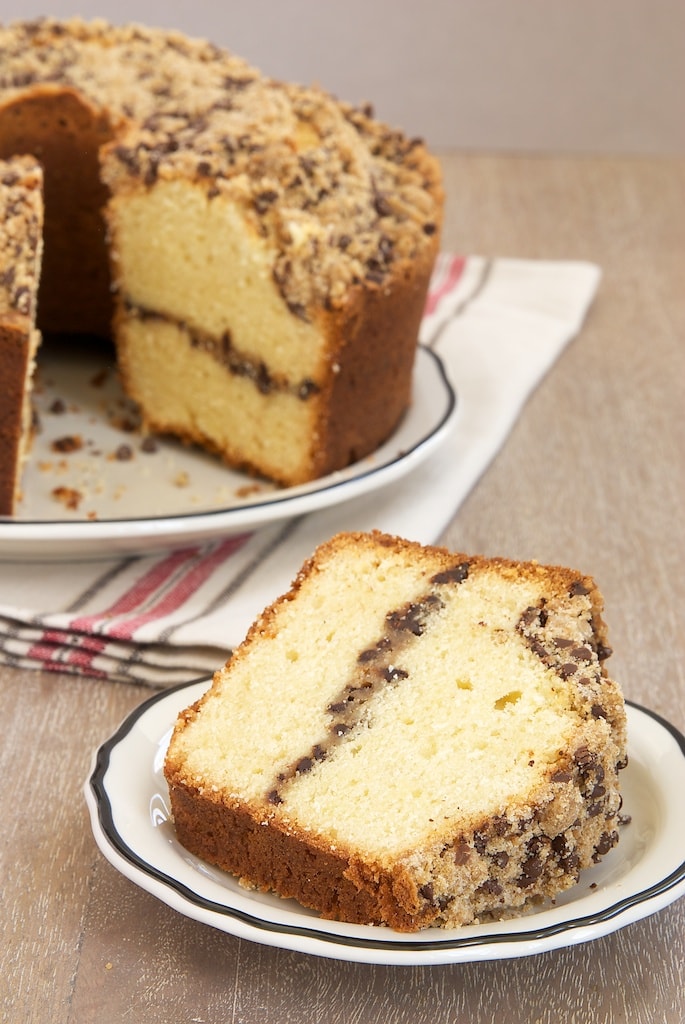 Pound cake isn't exactly revolutionary. It's been around for ages. Sure, it's gotten tweaked here and there over the years with some deviations from the standard pound ratio idea. But, there's no mistaking the dense, buttery taste of pound cake.
This particular variation features a big boost of flavor with a crumb filling and topping made of chocolate chips, cinnamon, and sugar. I don't know about you guys, but that combination pretty much always gets me excited about dessert.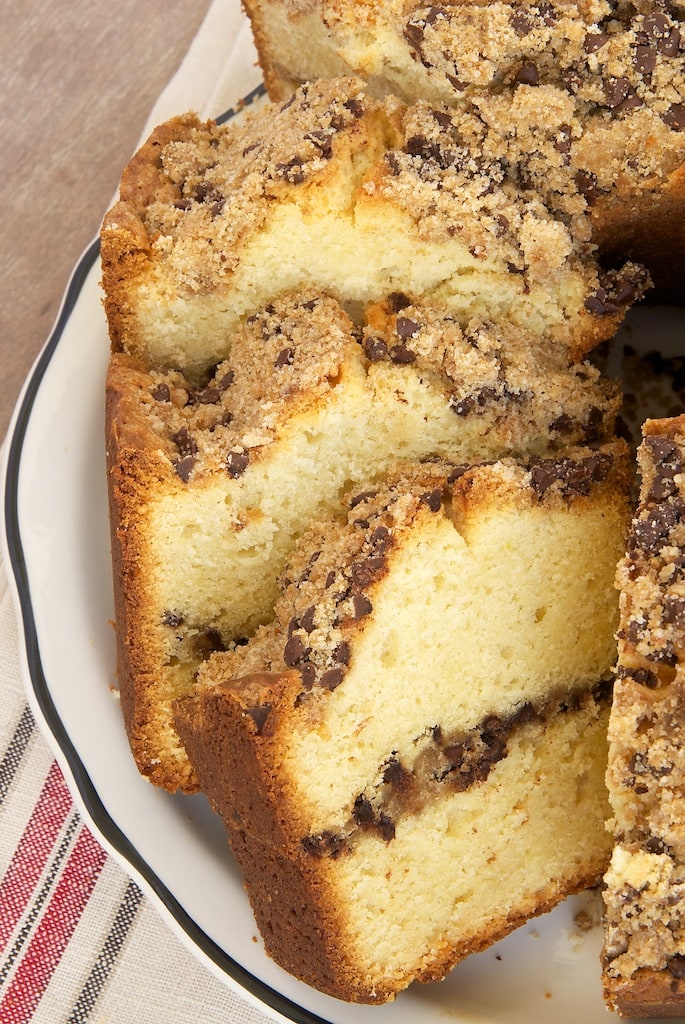 This is the kind of cake that is a well-recieved dessert as well as a wonderful indulgence for a coffee break. The flavors are perfect, a wonderful combination of basic ingredients. It gets a little extra flavor from some cream cheese and just the right amount of almond extract.
You'll want to share this one. It's a big, tall cake just perfect for a casual gathering.
Chocolate Chip Crumb Pound Cake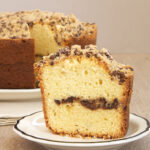 Ingredients
For the crumb topping:

1 cup all-purpose flour
1/2 cup packed light brown sugar
1/4 cup granulated sugar
3/4 teaspoon ground cinnamon
1/4 cup unsalted butter, melted
1 cup mini semisweet chocolate chips

For the cake:

3 cups all-purpose flour
1 teaspoon baking powder
1/4 teaspoon salt
1 & 1/2 cups unsalted butter, softened
8 ounces cream cheese, softened
2 cups granulated sugar
3/4 cup packed light brown sugar
6 large eggs, lightly beaten
2 teaspoons vanilla extract
1/2 teaspoon almond extract
Instructions
To make the crumb topping:
Combine flour, brown sugar, sugar, and cinnamon. Stir in melted butter until the mixture is moistened. Stir in chocolate chips. Set aside.
To make the cake:
Preheat oven to 325°. Grease a 10-inch fixed bottom tube pan. Line the bottom with parchment paper and grease the paper.
Whisk together flour, baking powder, and salt. Set aside.
Using an electric mixer on medium speed, beat butter, cream cheese, sugar, and brown sugar until light and fluffy. Add eggs in 3 portions, mixing well after each addition. Mix in vanilla and almond extract.
Reduce mixer speed to low. Gradually add flour mixture, mixing just until combined.
Transfer half of the batter to prepared pan. Sprinkle half of the crumb mixture evenly over the batter. Top with remaining cake batter. Sprinkle remaining crumb mixture on top of cake batter and press gently into the batter.
Bake 1 hour 35 minutes, or until a pick inserted in the center comes out clean.
Cool cake completely in pan on a wire rack.
Run a knife around the sides of the pan. Invert the cake onto a flat plate or cutting board. Place another plate or cutting board on the bottom of the cake and invert again.
Notes
http://www.bakeorbreak.com/2014/04/chocolate-chip-crumb-pound-cake/
Copyright 2016 Bake or Break