February 20, 2014
Chocolate Croissant Bread Pudding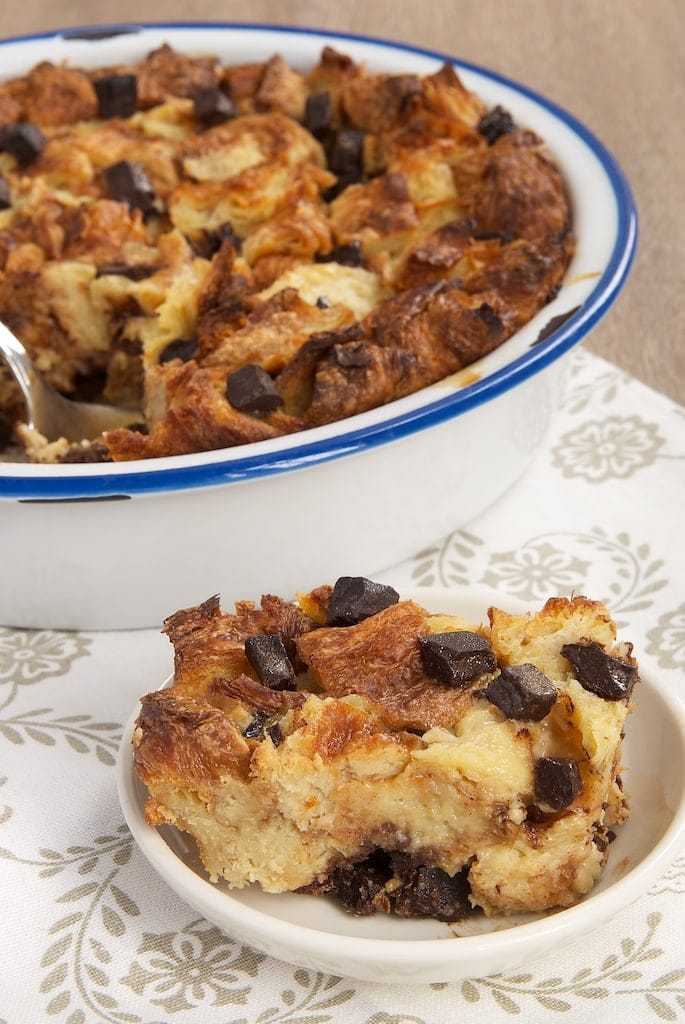 There's something about our ever-present snow piles that makes me crave comfort foods. Our recent dinners have been featuring plenty of soups and pastas. That craving for comfort food carries over to desserts, too. And, what is more fitting than bread pudding?
This particular bread pudding is made with buttery, flaky croissants. Add to that plenty of chocolate and a good dose of cinnamon, and this is most decidedly comfort food in my book.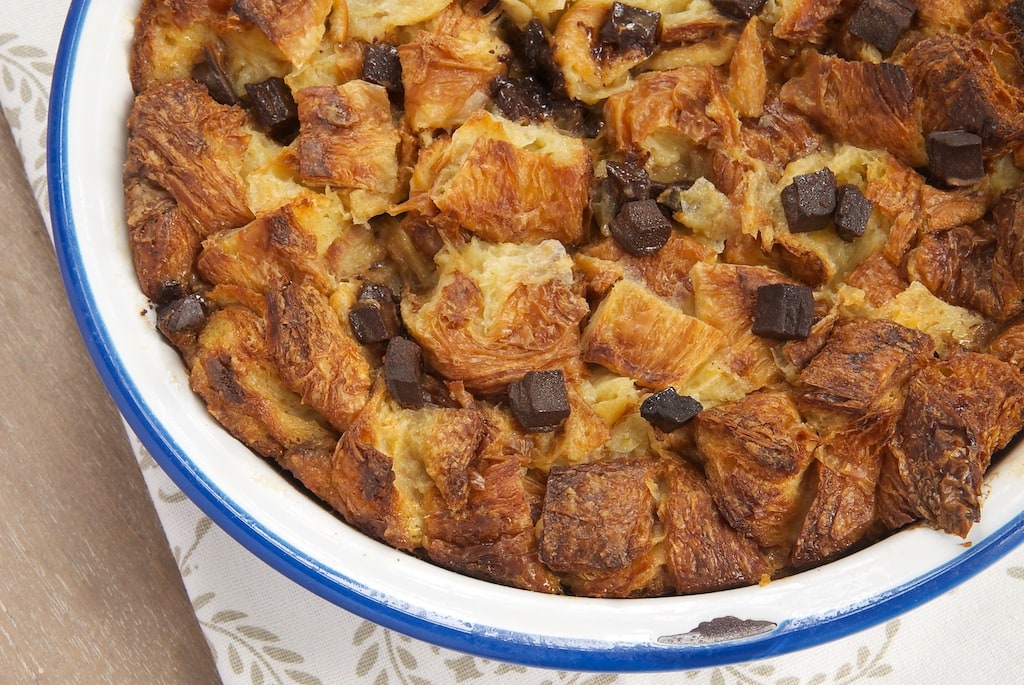 Of course, the beauty of bread pudding is its simplicity. Just add some basic ingredients to bread, and you've got a wonderfully delicious dessert. This one is no exception. I procured some gorgeous croissants from one of our local bakeries, used some of my favorite chocolate, and plied the whole thing with cinnamon.
While I keep referring to this bread pudding as dessert, it would be a wonderful choice for a special breakfast or brunch. All that warm bread and melty chocolate… Yeah, you're going to want to eat this most any time of day.
Chocolate Croissant Bread Pudding
Yield: 8 to 10 servings
Prep Time: 15 minutes
Cook Time: 40 minutes
Bakery croissants, good quality chocolate, and a few basic ingredients are all you need to make this delectable Chocolate Croissant Bread Pudding.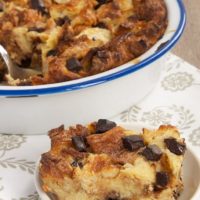 Ingredients:
6 large egg yolks
2 cups milk
1 cup heavy cream
1 cup granulated sugar
1 teaspoon vanilla extract
3/4 teaspoon ground cinnamon*
1/2 teaspoon salt
6 croissants (about 1 pound), cut into 1-inch pieces
4 ounces dark chocolate, cut into small chunks
Directions:
Butter a 9-inch round baking dish.**
In a large bowl, whisk together the egg yolks, milk, cream, sugar, vanilla, cinnamon, and salt.
Add the croissants and chocolate. Mix until combined.
Transfer the mixture to the prepared dish, pressing the bread down into liquid if needed. Allow to sit at room temperature while you heat the oven.
Preheat oven to 375°F.
Bake 35 to 40 minutes, or until a knife inserted into the center comes out clean.
Serve warm or at room temperature.
Notes:
*We are big fans of cinnamon around here and didn't find this to have an overly bold cinnamon flavor. If you like a little more cinnamon subtlety, feel free to decrease this amount.
**You can substitute any shallow 2-quart baking dish, such as an 8-inch square pan.