August 19, 2013
Peach Drop Cookies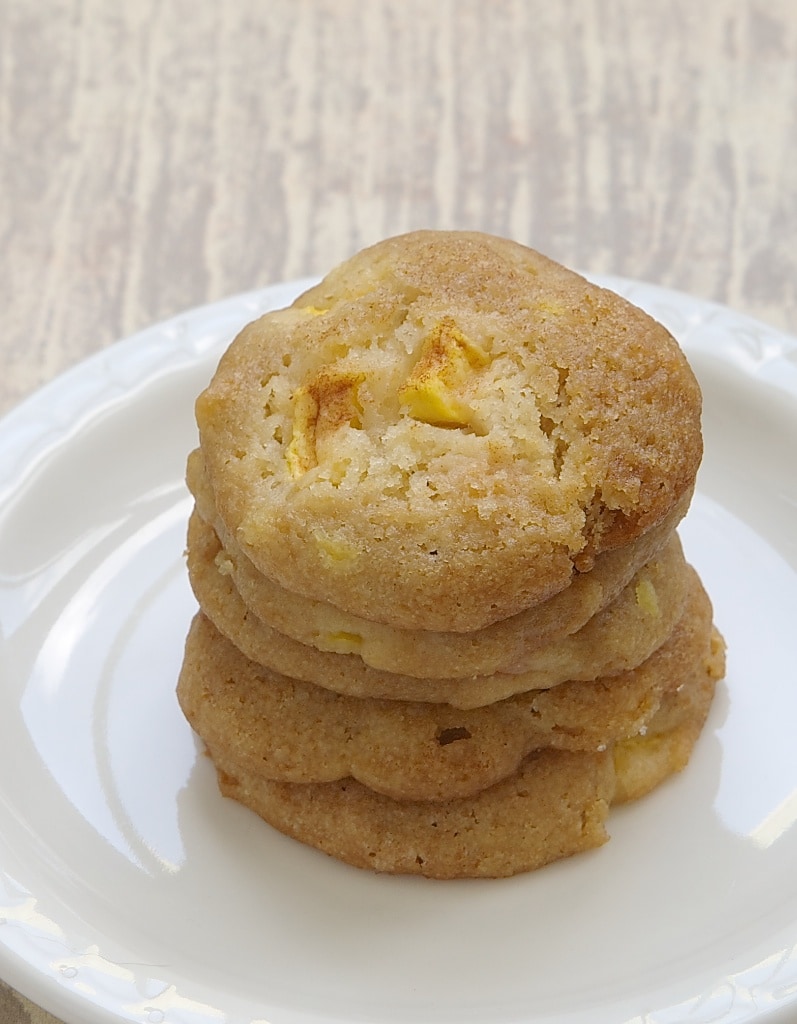 It's strange how your tastes can change. Well, it's probably not that strange, as I'm sure there's plenty of scientific reason behind it. But, still, the fact remains that I've never been much of a fan of peaches until this summer. Maybe the difference is in the quality of the peaches I've had the pleasure of eating recently. In any case, peaches seem destined to be heavily featured in season here on BoB.
Much like the constant supply of blueberries I had earlier this summer, it seems my kitchen is now perpetually stocked with peaches. I've been trying to make the most of them with an amazing cobbler and impromptu bars. And now, cookies!

I happened upon a recipe for cookies made with fresh peaches and became intrigued. I've made plenty of cookies with dried fruits, but I felt pretty sure that, with the exception of bananas, I'd never made any with fresh fruit. When I came home from our CSA pick-up last week with two more bags of peaches, I scoured my to-bake recipes and rediscovered these cookies.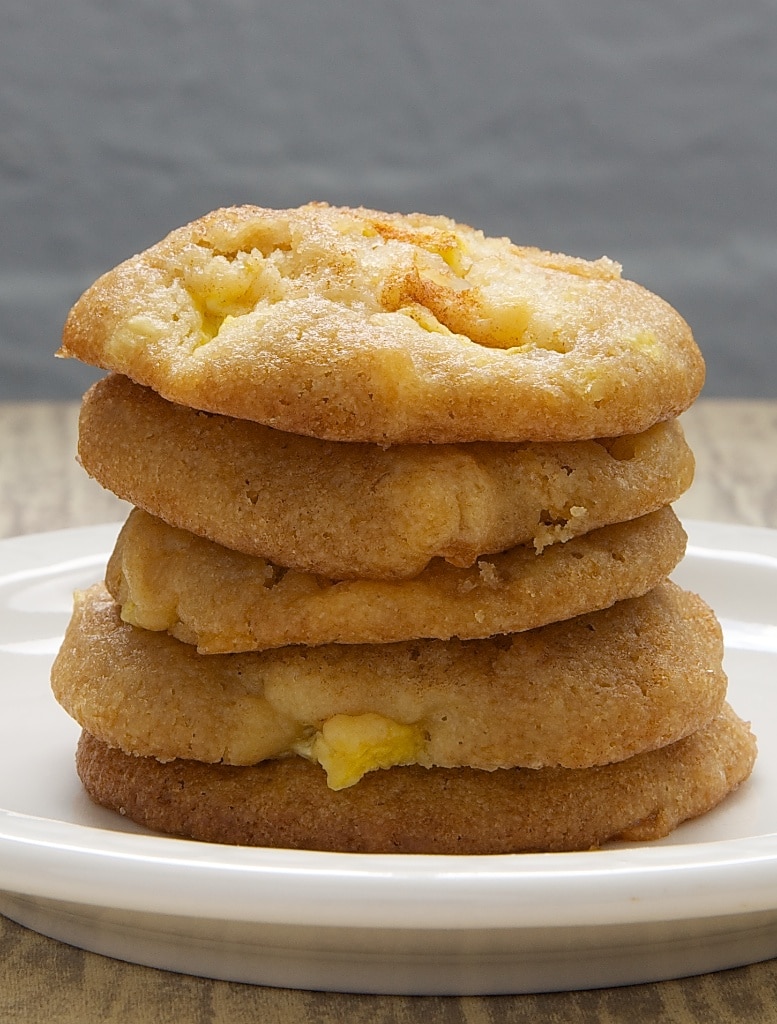 I'm not sure that calling these cookies is sufficient. They are quite unlike any cookie I've ever experienced. They are so soft they practically melt in your mouth. Eating one of these cookies is a little bit like eating a tiny, delicate peach cobbler.
You know how I love cinnamon, and the little (or big, in my case) sprinkle of cinnamon-sugar on top of these beauties is just perfection. In addition to fresh peaches, there's also a bit of peach preserves to make them even sweeter.
I can't imagine a more perfect summer cookie. They're sweet and light and really just a pleasure to eat. If you're waiting for inspiration for what to do with a couple of ripe peaches, I think these are just the ticket.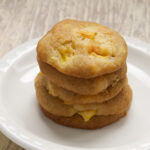 Ingredients
2 cups + 2 tablespoons all-purpose flour
3/4 teaspoon salt
1/2 teaspoon baking soda
1/2 cup unsalted butter, softened
1/2 cup granulated sugar
1/2 cup packed light brown sugar
1 large egg
1/2 teaspoon vanilla extract
2 large ripe peaches, peeled, pitted, and cut into 1/4-inch pieces
1/3 cup peach preserves*
3 tablespoons sanding sugar
1/4 teaspoon ground cinnamon*
Instructions
Preheat oven to 375°. Line baking sheets with silicone liners or parchment paper.
Whisk together flour, salt, and baking soda. Set aside.
Using an electric mixer on medium speed, beat butter, sugar, and brown sugar until light and fluffy. Add egg and vanilla, and mix well.
Reduce mixer speed to low. Add flour mixture, mixing just until combined.
Add peaches and preserves, mixing just until combined.
Drop dough by tablespoonfuls onto prepared pans, leaving about 2 inches between cookies.
Combine sanding sugar and cinnamon. Sprinkle each cookie with about 1/8 teaspoon of cinnamon-sugar.
Bake cookies 11 to 13 minutes, or until golden brown and just set. Cool on pans for 5 minutes. Then, carefully transfer cookies to wire racks to cool completely.
Notes
*I used Sarabeth's Peach Apricot Preserves.
I usually recommend baking one pan of cookies at a time. Be sure to refrigerate the dough between baking batches.
Store cookies in an airtight container in single layers with waxed paper between layers. They are best the day they're baked, but will keep for 2 to 3 days. They will soften more over time.
Recipe adapted from Martha Stewart Living.
http://www.bakeorbreak.com/2013/08/peach-drop-cookies/
Copyright 2016 Bake or Break