July 28, 2013
Glazed Pecans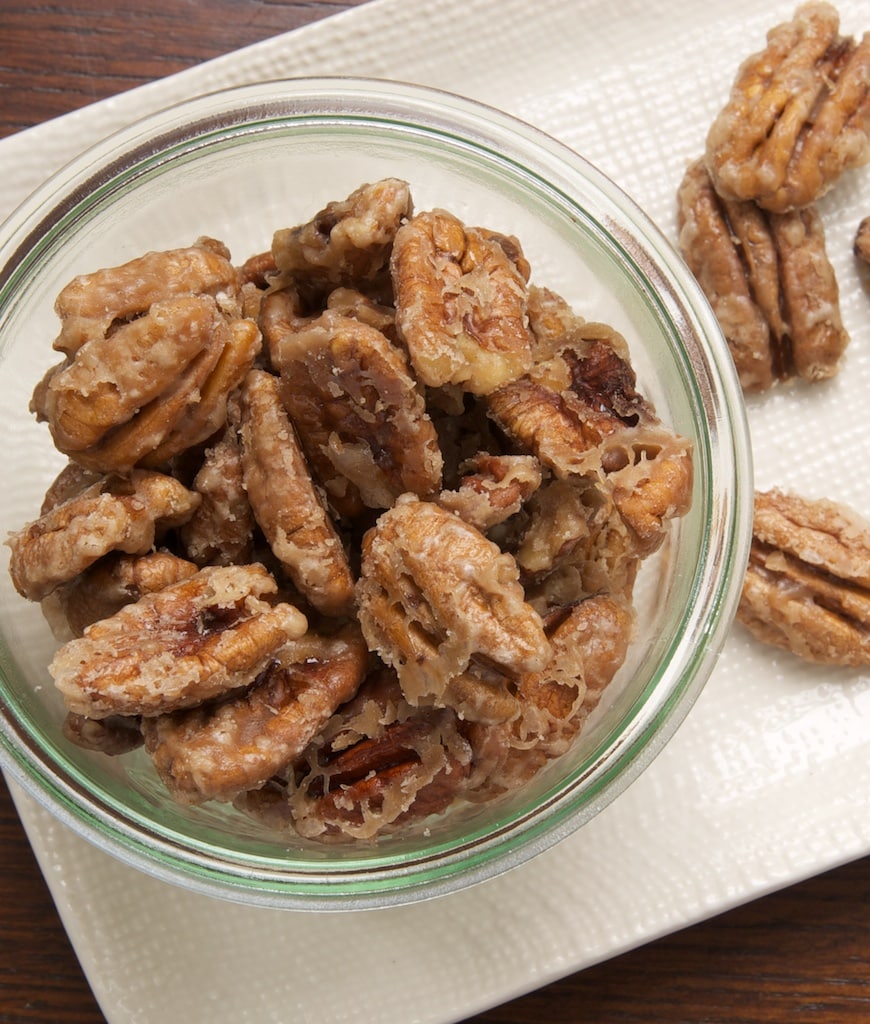 My longstanding love of pecans is well documented here on BoB. From pies to cakes to cookies to cheesecakes, I've used them in just about every way you can imagine. This simple recipe is is a great way to make a batch of sweetly flavored pecans to use for snacking or as an ingredient.

I highly recommend that you use a good quality maple syrup. Honestly, I always thought I didn't like maple syrup, but then realized that I'd just never had the good stuff. Unless you have a soft spot for it, I'd say pass over the maple-flavored syrup and look for real maple syrup. It really does make a difference.
A jar of these sweet pecans is a fantastic gift. I love, love, love Weck jars for my own use as well as for gift packaging for homemade treats. They are a lovely way to store or gift these pecans.
Of course, these dressed-up pecans are also perfectly suited for a simple sweet snack or for using in recipes. If you should whip up a batch of these today, hold on to about a cup of them for something really delicious coming your way this week on BoB.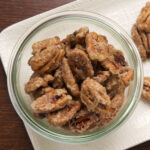 Ingredients
2 tablespoons unsalted butter
2 tablespoons packed light or dark brown sugar
2 tablespoon maple syrup
2 cups pecan halves
pinch salt (to taste)*
Instructions
Preheat oven to 350°. Line a baking sheet with aluminum foil or parchment paper.
Place butter in a large skillet. Melt over medium heat.
Add brown sugar, maple syrup, and salt, and stir into melted butter. Continue cooking, stirring constantly, until mixture is bubbly.
Add pecans and continue cooking 3 or 4 minutes while stirring constantly.
Transfer pecans to prepared pan. Spread evenly.
Bake 6 to 8 minutes or until pecans are golden brown.
Cool completely on pan. Then, transfer to an airtight container to store.
Notes
*If you're using salted pecans, you may prefer to omit the salt.
After placing the pecans in a container, store at room temperature for up to 2 weeks. Or, freeze for up to 3 months.
Recipe adapted from Pillsbury.
http://www.bakeorbreak.com/2013/07/glazed-pecans/
Copyright 2016 Bake or Break