June 12, 2013
Banana Oatmeal Crumb Cake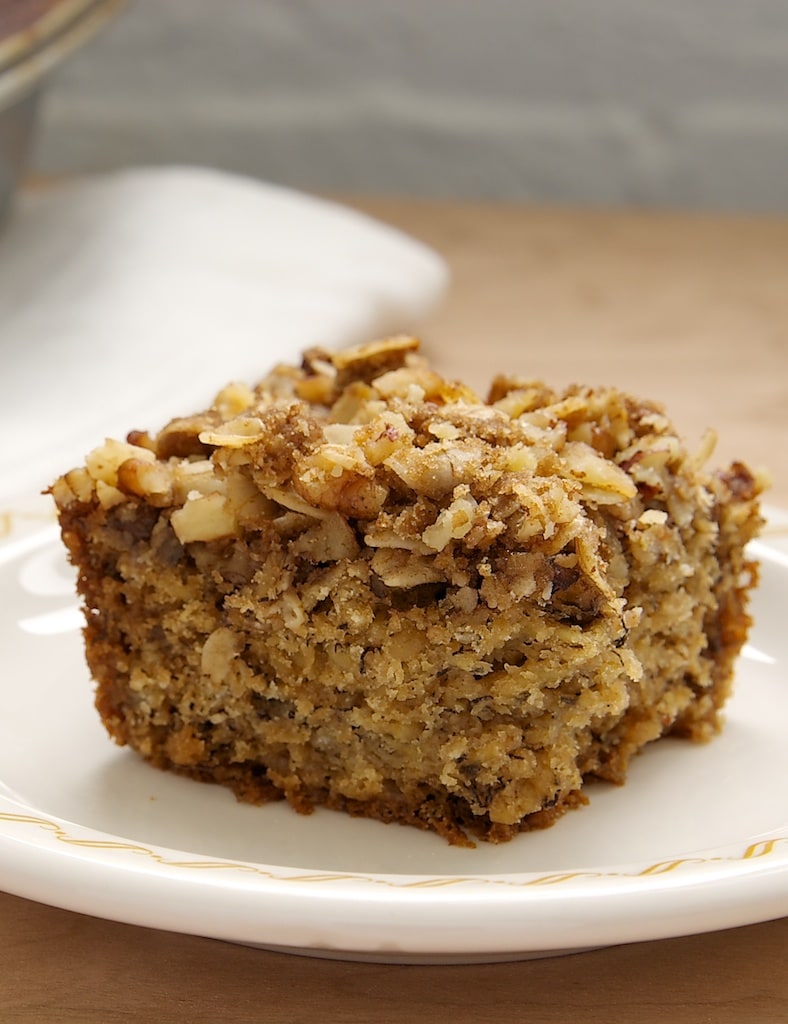 As long as there are overripe bananas, I'll be looking for ways to use them. After years of baking, I've made countless banana breads and muffins. I love them, but a little variety is nice, too.
I happened upon this recipe as I was browsing through Buttercup Bakes at Home, a great little cookbook from the owner of Buttercup Bake Shop in New York. I've had past success with Buttercup's recipes, so I took my overripe bananas and got to work.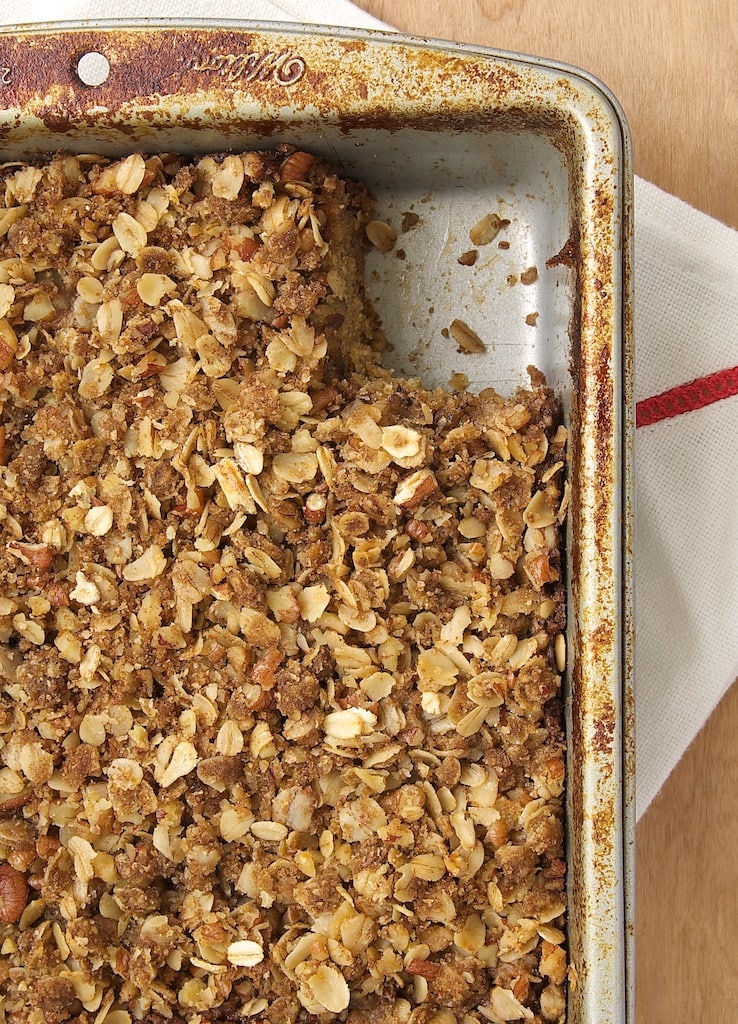 This cake is a bit of a hybrid of banana bread and coffee cake. It seems somehow more significant than banana bread, yet not quite a coffee cake. There are plenty of oats for a slightly chewy texture. Plus, brown sugar and, of course, bananas.
And that crumb topping! Well, I'm always a sucker for crumb topping, and this one did not disappoint. The original recipe did not include nuts in the topping, but I couldn't resist adding some chopped pecans. Oats, brown sugar, pecans, all held together by butter and cinnamon? Yes, please!
Banana Oatmeal Crumb Cake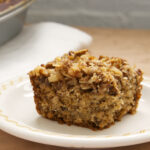 Ingredients
For the cake:

3/4 cup all-purpose flour
1 & 1/3 cups old-fashioned rolled oats
1 teaspoon baking soda
1/2 teaspoon salt
1/2 cup unsalted butter, softened
2/3 cup firmly packed light brown sugar
2 large eggs, at room temperature
1 cup ripe mashed bananas (about 2 medium bananas)
1 teaspoon vanilla extract

For the crumb topping:

3/4 cup old fashioned rolled oats
1/3 cup firmly packed light brown sugar
1/3 cup chopped pecans
2 & 1/2 tablespoons unsalted butter, melted and cooled
1/2 teaspoon ground cinnamon
Instructions
To make the cake:
Preheat oven to 350°. Grease and flour an 8-inch square baking pan.
Whisk together flour, oats, baking soda, and salt. Set aside.
Using an electric mixer on medium speed, beat butter and brown sugar until light and fluffy. Add eggs, one at a time, mixing well after each addition. Mix in bananas and vanilla.
Reduce mixer speed to low. Gradually add flour mixture, mixing until combined.
Transfer cake batter to prepared pan.
To make the crumb topping:
Mix together oats, brown sugar, pecans, butter, and cinnamon until crumbly. Sprinkle mixture evenly over cake batter.
Bake 35-40 minutes, or until a pick inserted into the center of the cake comes out clean.
Cool 20-30 minutes before serving.
Notes
http://www.bakeorbreak.com/2013/06/banana-oatmeal-crumb-cake/
Copyright 2016 Bake or Break