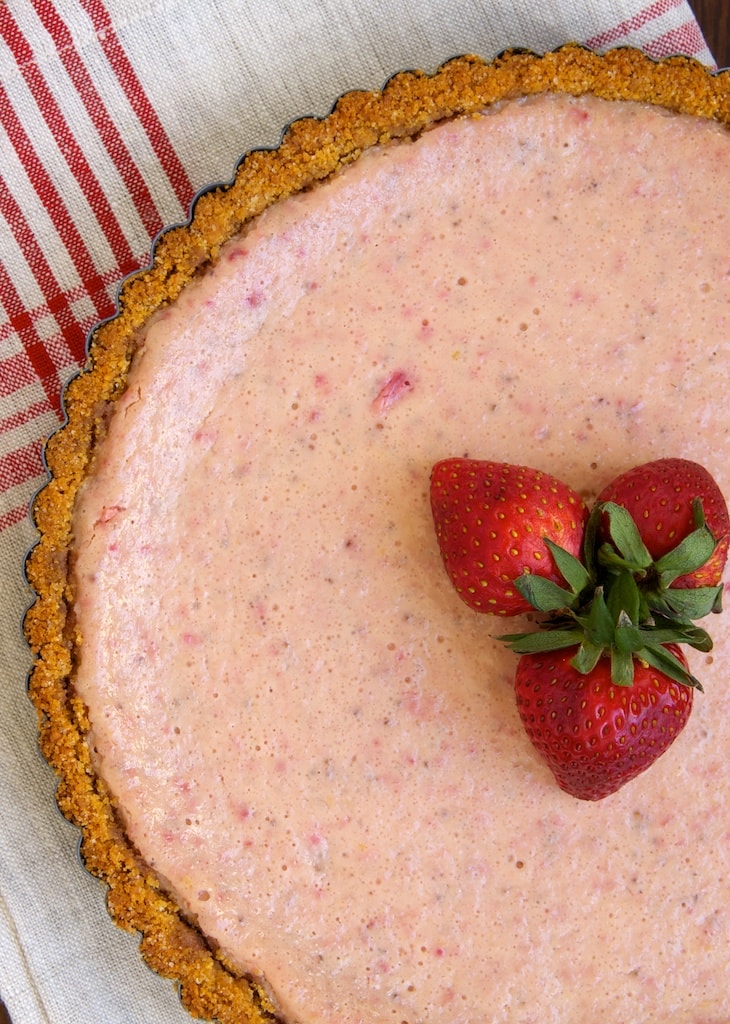 Just when I was getting used to the idea of spring, it was positively summer in NYC yesterday. We're talking 90 degrees. While it looks like there's relief in sight, it made me realize that I am not ready for summer. Let's hold on to spring for a while longer, okay?
If we have to have warm days, then we can take relief in this tart. The tart and sweet flavors of strawberry lemonade are baked into a graham cracker crust for a refreshing dessert.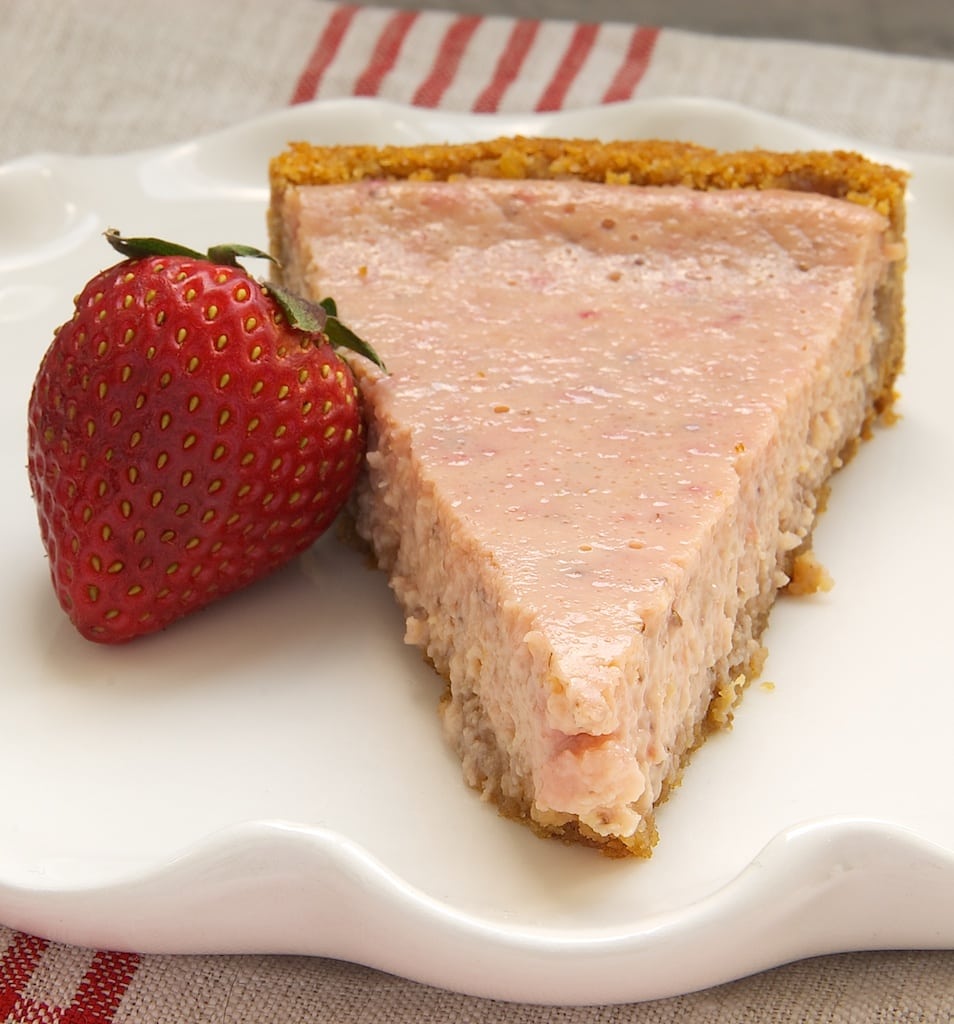 This is an amazingly simple tart. Really, all you need is a short list of ingredients to get this dessert whipped up. It will need some refrigerator time, so it's a great make-ahead dessert.
The tartness of the lemons really stands out, with the sweetness of the strawberries along for the ride. If you like more sweet than tart, you can easily reduce the lemon juice and bring out the strawberries a bit more.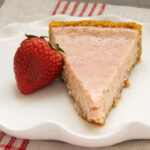 Ingredients
For the crust:

1 & 1/2 cups graham cracker crumbs
1/2 cup unsalted butter, melted
1/3 cup granulated sugar

For the filling:

1 pint strawberries
1/4 cup granulated sugar
2 large egg yolks
14 ounces sweetened condensed milk
1/2 cup fresh lemon juice (about 2 lemons)*
zest from 1 medium lemon (about 1 tablespoon)
Instructions
To make the crust:
Preheat oven to 350°.
Combine all crust ingredients until well-mixed. Press firmly into the bottom and up the sides of a 9-inch tart pan.
Bake 10 minutes. Set aside to cool slightly.
To make the filling:
Reduce oven temperature to 325°.
Set aside a few strawberries for garnish, if desired. Place remaining strawberries and sugar in a blender or the bowl of a food processor. Process until smooth. Set aside.
Place egg yolks in a large mixing bowl. Beat lightly. Add condensed milk, lemon juice, and zest. Whisk together until blended. Add strawberry purèe and mix well.
Pour batter into tart pan. Bake 35-40 minutes. The edges will be set, but the center should still jiggle a bit.
Cool tart at room temperature for an hour. Cover and refrigerate for at least 4 hours before serving.
Garnish with strawberries.
Notes
*For a stronger strawberry flavor, decrease the lemon juice to 1/4 cup.
http://www.bakeorbreak.com/2013/05/strawberry-lemonade-tart/
Copyright 2016 Bake or Break