May 20, 2013
Buttermilk Biscuits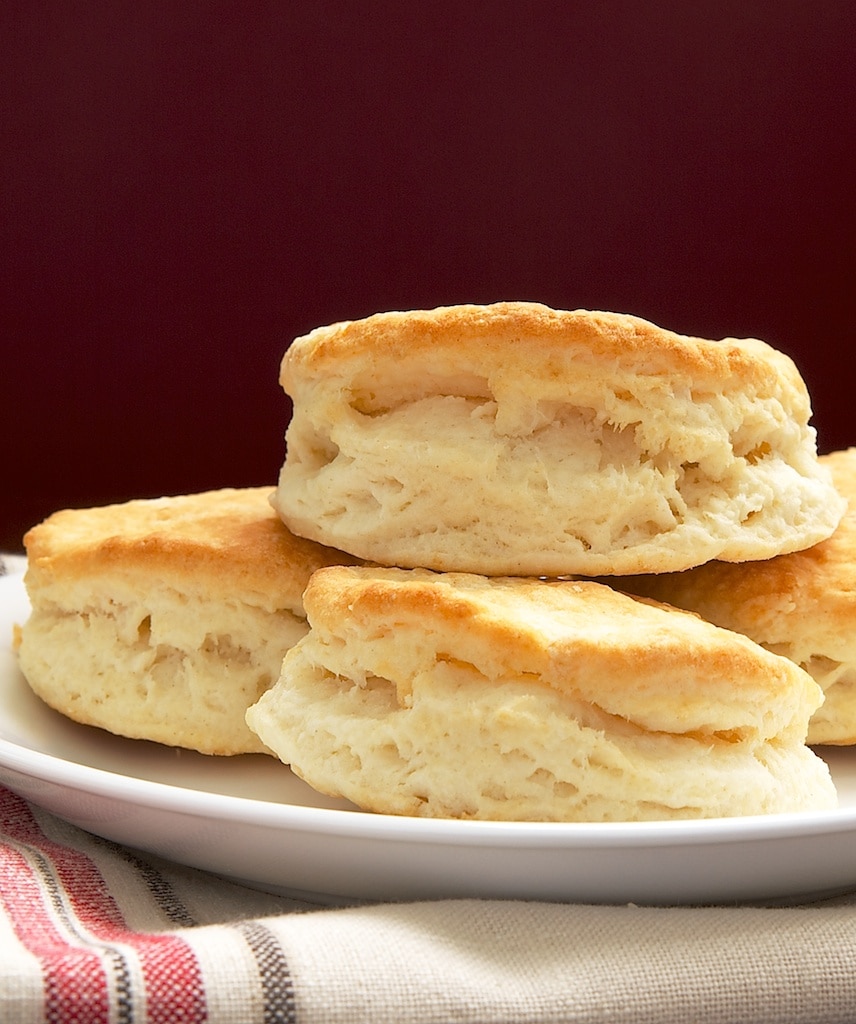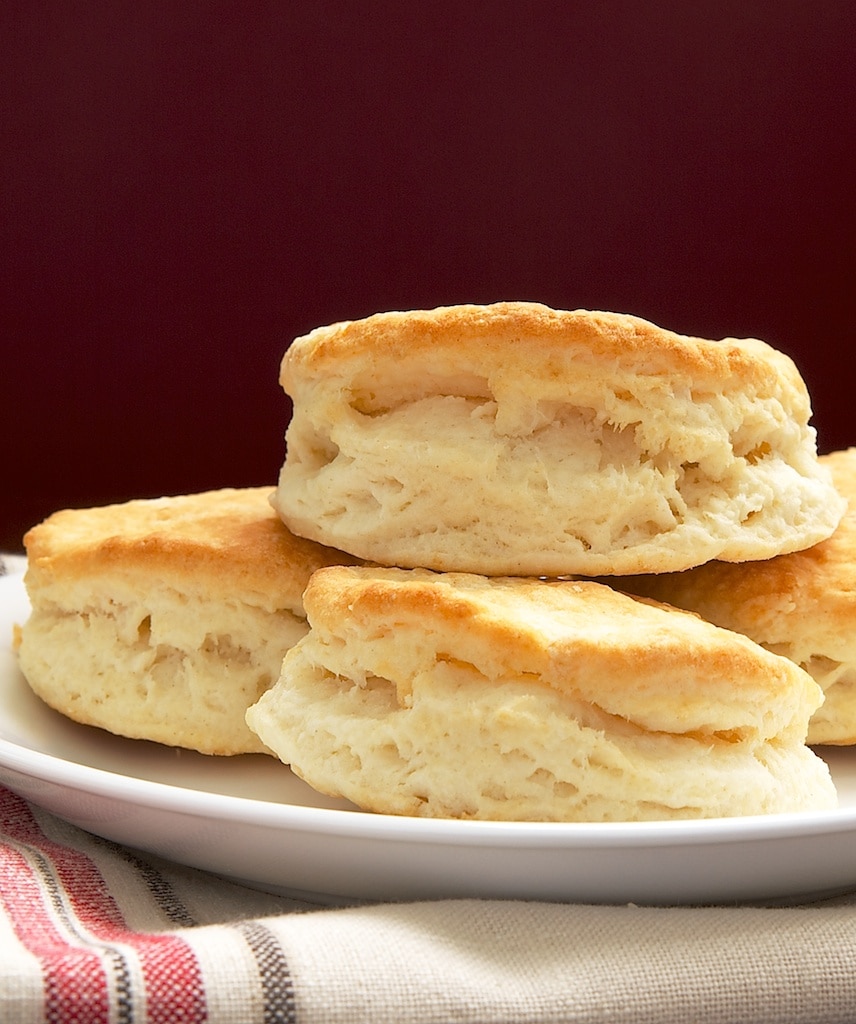 As many of you know, I lived in Mississippi my entire life until we moved to NYC in 2010. While I do so love living here, one thing is just not the same. Biscuits! Honestly, biscuits are so ubiquitous in the South, that I never really bothered making them that often. If I had a hankering, we'd just go get breakfast in a restaurant or pick up a sausage or chicken biscuit at any available place.
Recently, the idea to bake biscuits got in my head and wouldn't go away. So, I decided that I would bake some. Eventually. Then, I got a little extra push in that direction.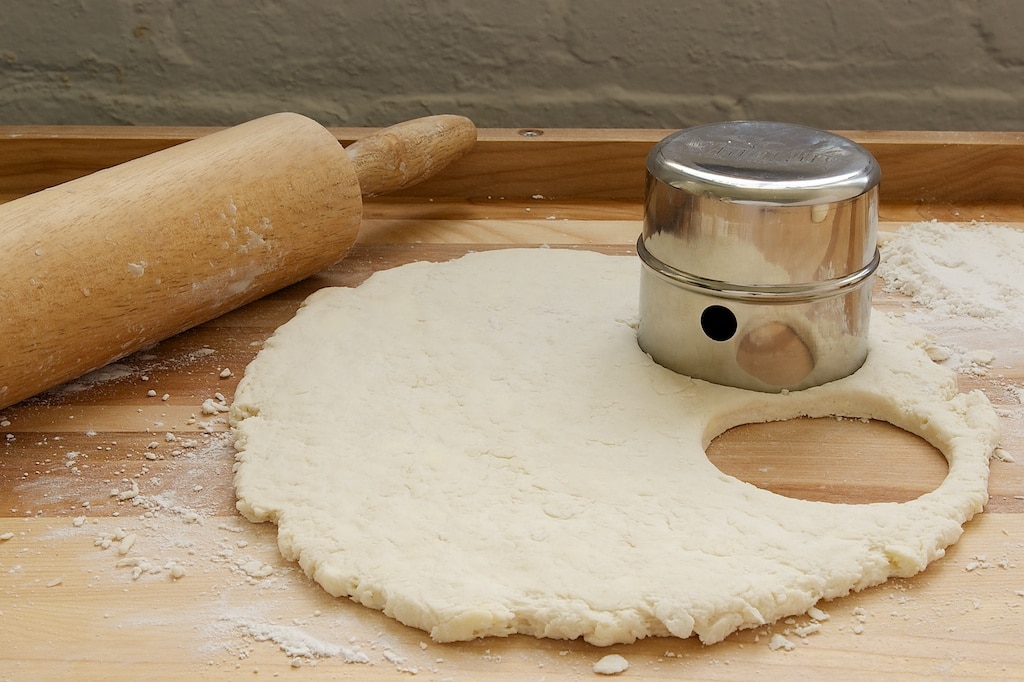 That push came in the form of a box full of biscuit essentials from White Lily. If you're not familiar with White Lily, it is what I think of as Southern flour. I can't remember ever being in a grocery store in the South and not seeing it on the shelves. It's the first choice of many for baking biscuits. Last fall, White Lily began a "Save the Biscuit" campaign, and I am all too happy to help with the crusade.
So, armed with my biscuit-making tools, I got to work and made a batch of biscuits. We ate those, and I made more not long after that. And, there's been another batch recently, too. I think I'm making up for lost time.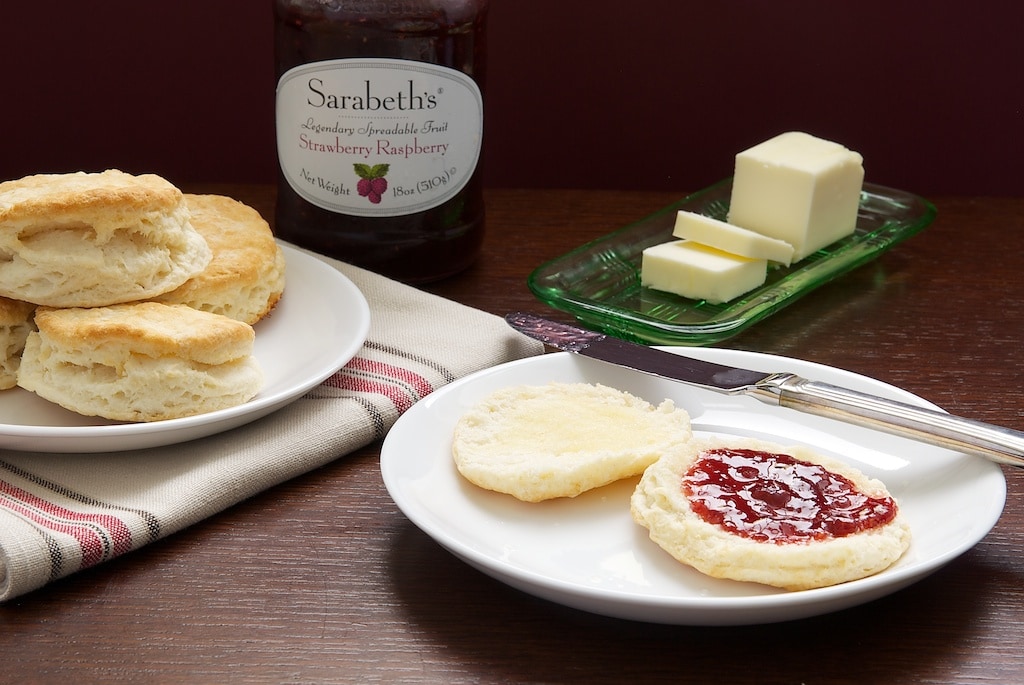 If biscuits have never been a big part of your eating life, this is the time to change that. They're amazingly simple to make. And, most importantly, they're so delicious and versatile. I love to spread a little butter on a warm biscuit and then slather it with preserves. They're also good with breakfast meats like sausage (my favorite) and bacon. You can even put them on the dinner table alongside soup or chili or a whole slew of options. If you're a little more daring, spread on a little cream cheese and top with pepper jelly.
One quick ingredient note…. I make my biscuits with butter instead of shortening. I won't argue that shortening makes a fine biscuit, but I just generally don't bake with it. Feel free to substitute an equal amount of shortening if you like.
Scroll past the recipe for a White Lily giveaway!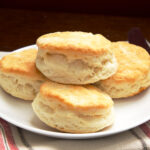 Ingredients
2 cups self-rising flour
pinch salt
1/4 cup unsalted butter, cold & cut into 1/4-inch pieces
2/3 - 3/4 cup buttermilk
Instructions
Preheat oven to 500°. Grease or line baking sheet.
Whisk together flour and salt in a large mixing bowl. Add butter and mix using a pastry blender or a fork or two knives. For flaky biscuits, mix until butter is the size of small peas. For tender biscuits, mix until butter is the size of fine crumbs.
Form a well in the center of the dry ingredients. Slowly add buttermilk and continue mixing. Add just enough buttermilk until the dough comes together and pulls away from the sides of the bowl. Do not overmix.
Transfer dough to a lightly floured surface. Knead dough gently 2-3 times until the dough holds together for rolling. Roll dough into a circle about 1/2-inch thick. Use a 2-inch biscuit cutter to cut dough into rounds. Gather dough and re-roll as necessary.
Place biscuits on prepared pan. For crisper sides, place biscuits an inch apart. For softer sides, place biscuits so that they are almost touching.
Bake 8-10 minutes or until golden brown.
Notes
http://www.bakeorbreak.com/2013/05/buttermilk-biscuits/
Copyright 2016 Bake or Break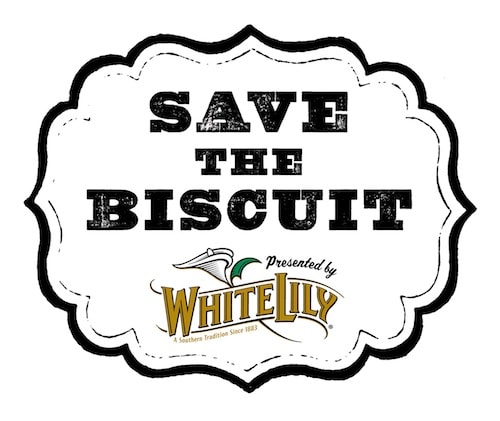 White Lily is giving one Bake or Break reader their own Biscuit Essentials Kit. Grab your rolling pin and get to baking! Here's what's included:
White Lily Self-Rising Flour
Flour Sifter
Pastry Blender
Biscuit Cutter
White Lily Flour Sack Towel
White Lily Re-usable Shopping Tote Bag
White Lily "Save the Biscuit" T-Shirt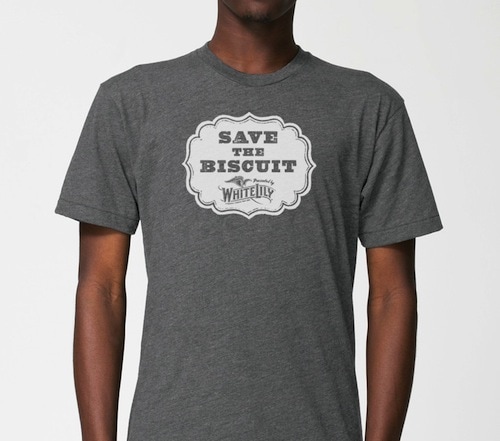 Please read all the entry details below. You must be a U.S. resident to enter. Prize will be sent from White Lily. If the winner does not respond to my email within 48 hours, another winner will be chosen. Please add bakeorbreak at gmail dot com to your address book so you won't miss my email if you win!
Good luck!
Disclosure: I was provided with products by White Lily. The giveaway products are also provided by White Lily. All opinions are my own.