April 24, 2013
Raspberry Shortbread Fool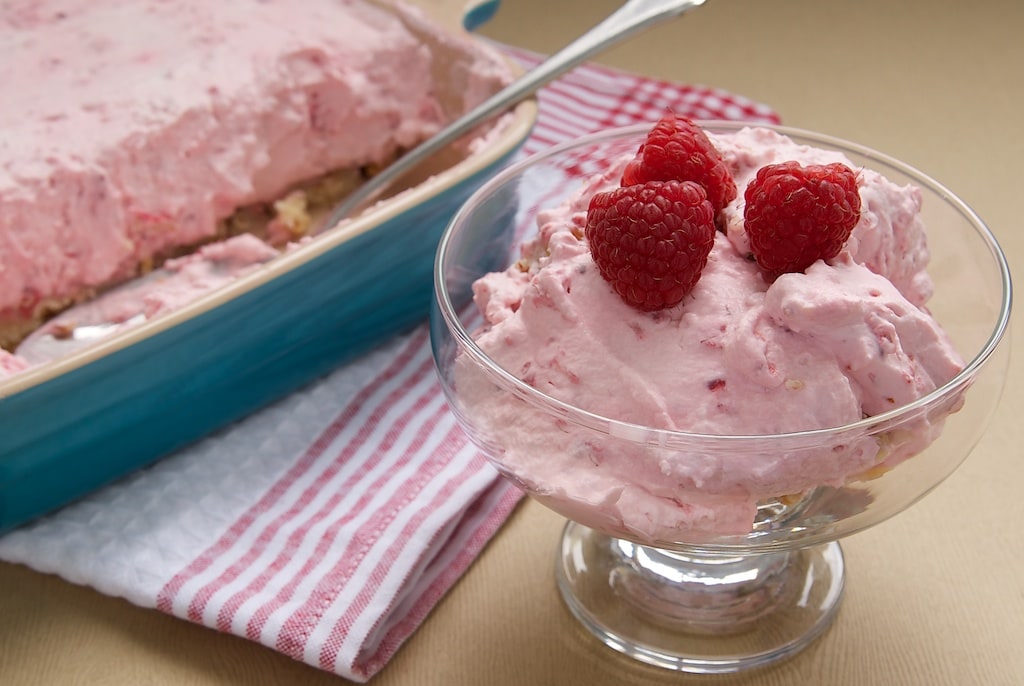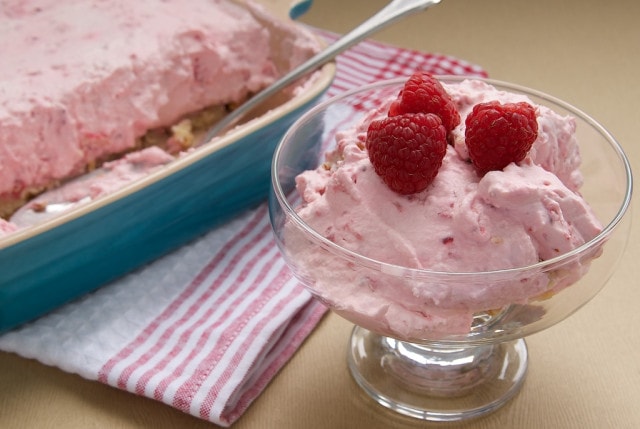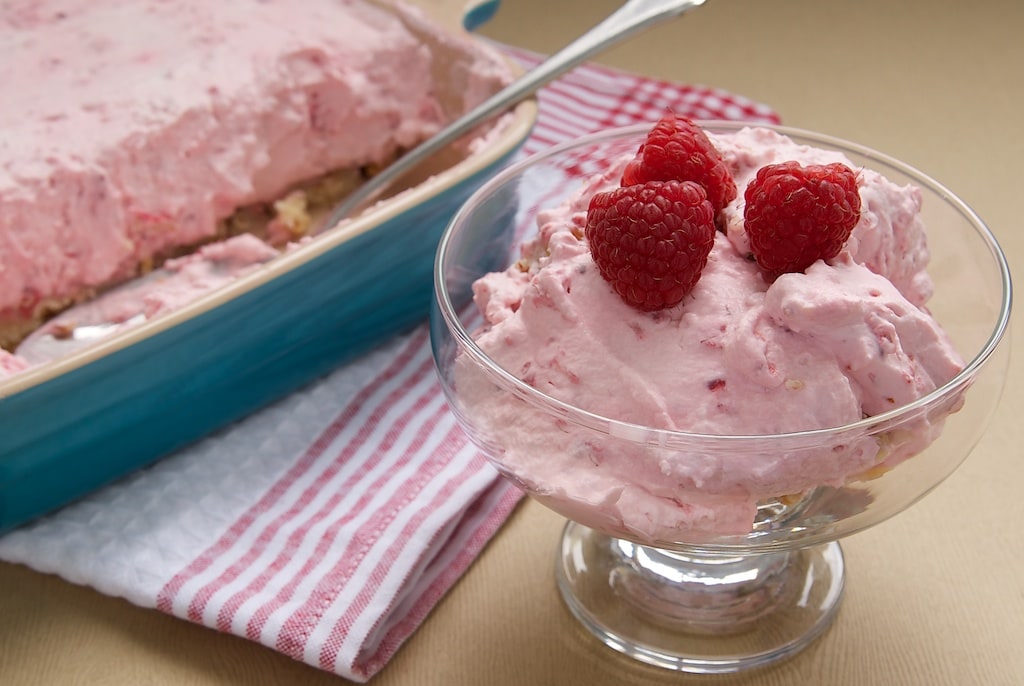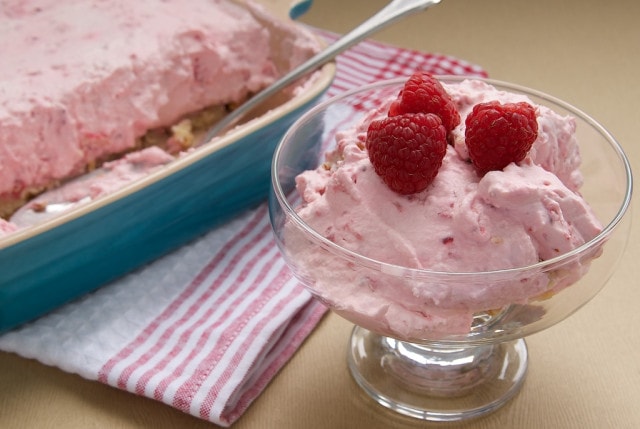 I'm mired pretty firmly in baking-with-berries season. I've shared both blueberry and strawberry recipes with you this month. Now, on to raspberries!
Of all the interesting dessert names out there, I enjoy the simplicity of the name "fool." From what I understand, fools got their name because they are so simple that any fool could make them. A fool is essentially a combination of sweetened whipped cream and fruit. Yes, I'd say that's pretty simple. Foolproof, even.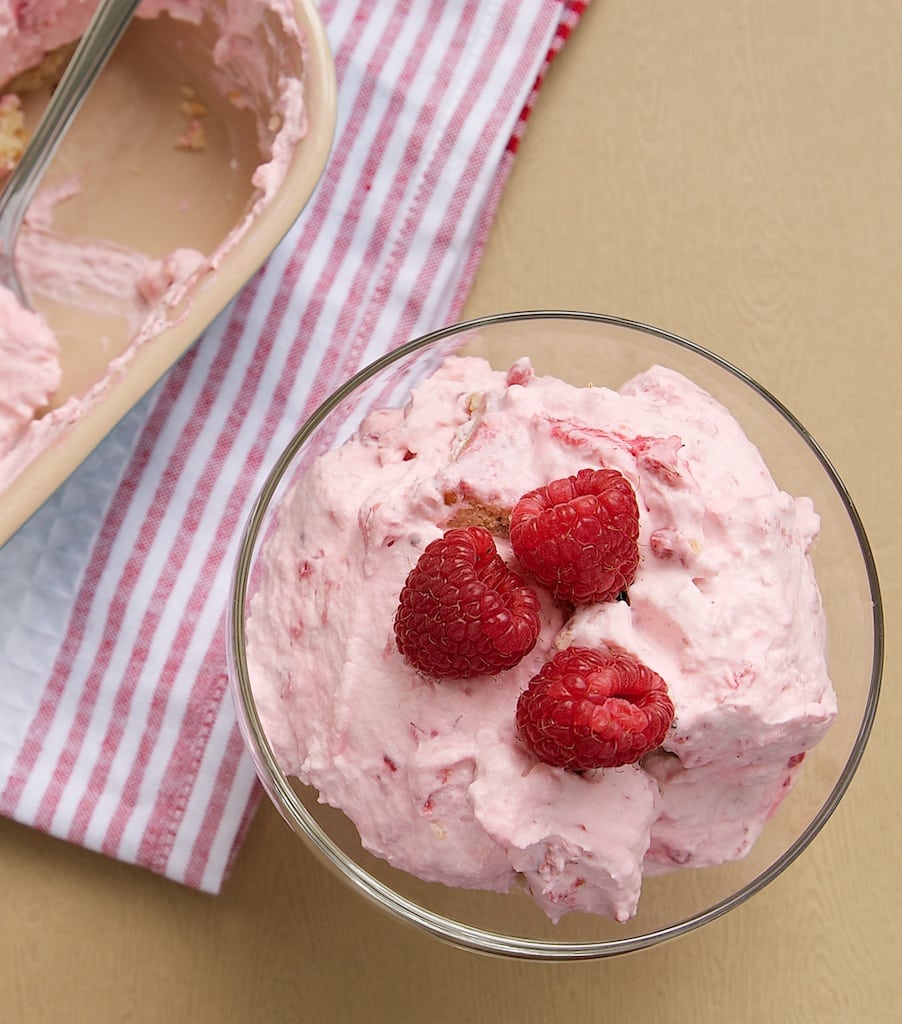 I took the idea a step further and integrated a buttery almond shortbread. Pieces of that shortbread are broken and used to line the bottom of a pan. Then, that's topped off with the raspberry and whipped cream mixture.
Even with the addition of shortbread, this is still one of the simplest desserts you could ever hope to make. The shortbread can be made up to three days in advance. Or, if you're in a pinch, you can pick up your favorite shortbread at your market.
I dialed down the sugar in my whipped cream so that the flavor of fresh raspberries could really come through. If you'd like this to be a bit sweeter, you can always add a little more sugar to the raspberry purée and/or the whipped cream.
Raspberry Shortbread Fool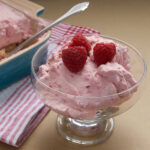 Ingredients
For the shortbread:

6 tablespoons unsalted butter, softened
1/4 cup granulated sugar
1 teaspoon vanilla extract
3/4 cup all-purpose flour
1/4 cup finely chopped (or ground) almonds
1/4 teaspoon salt

For the filling:

8-10 ounces (about 2 cups) raspberries
2 & 1/2 tablespoons granulated sugar
2 cups heavy cream
3 tablespoons confectioners' sugar
1 teaspoon vanilla extract
raspberries, sliced almonds, or shortbread crumbs for garnish (optional)
Instructions
To make the shortbread:
Using an electric mixer on medium speed, beat butter, sugar, and vanilla until fluffy. Reduce mixer speed to low, and add flour, almonds, and salt. Mix until combined. Dough will be crumbly but will hold together when pinched.
Gather dough into a ball and transfer to a sheet pan lined with parchment paper. Use your hands to flatten dough to about 1/4-inch thickness. Refrigerate dough for 30-45 minutes.
Preheat oven to 350°.
Bake shortbread 20-25 minutes, or until lightly browned. Cool completely on pan.
Break or cut cooled shortbread into bite-size pieces. Cover the bottom of a 9-inch square pan with shortbread pieces. If you have leftover shortbread, you can save it for garnish or enjoy it on its own.
To make the filling:
Place a large mixing bowl and whisk (or your mixer's whisk attachment) in the refrigerator.
Place raspberries and granulated sugar in a blender or food processor. Mix until well-blended. Refrigerate until ready to use.
Place cream, confectioners' sugar, and vanilla in chilled bowl. Whip with chilled whisk until firm peaks form.
Gently fold in raspberry mixture. Spread over shortbread pieces in pan. Serve immediately or chill overnight.
Garnish with raspberries, sliced almonds, or any remaining shortbread.
http://www.bakeorbreak.com/2013/04/raspberry-shortbread-fool/
Copyright 2016 Bake or Break