April 29, 2013
Mocha Muffins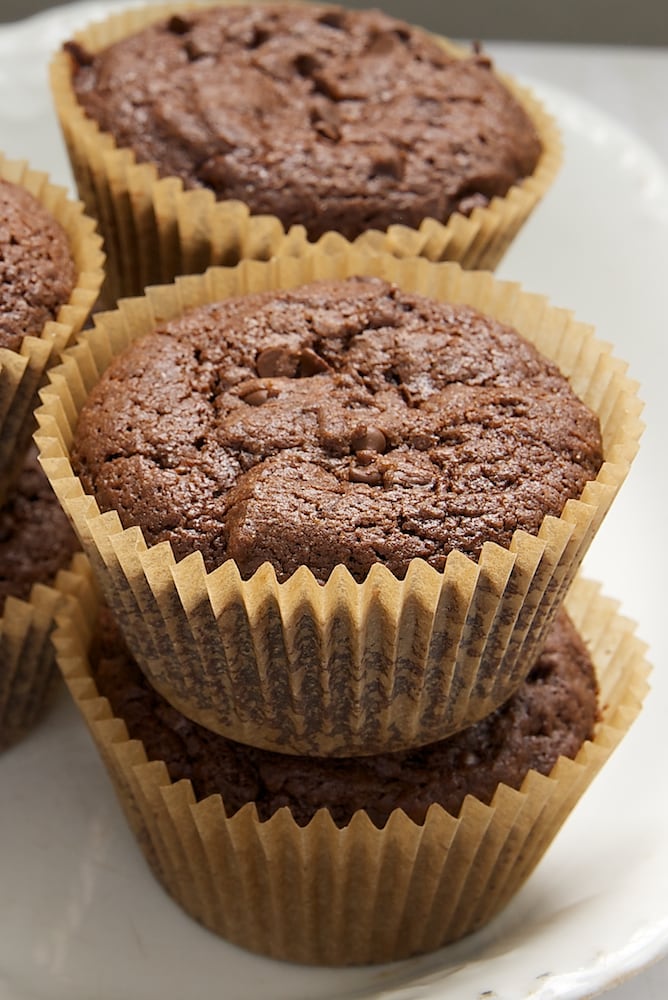 Quinn has been after me for ages to bake more with chocolate and coffee. The problem, you see, is that I don't like coffee. Love to smell it, don't love to drink it. Does anyone else have this problem?
It's no secret that chocolate and coffee are a brilliant pairing. They just seem to enhance each other naturally. Even I have a hard time arguing with that.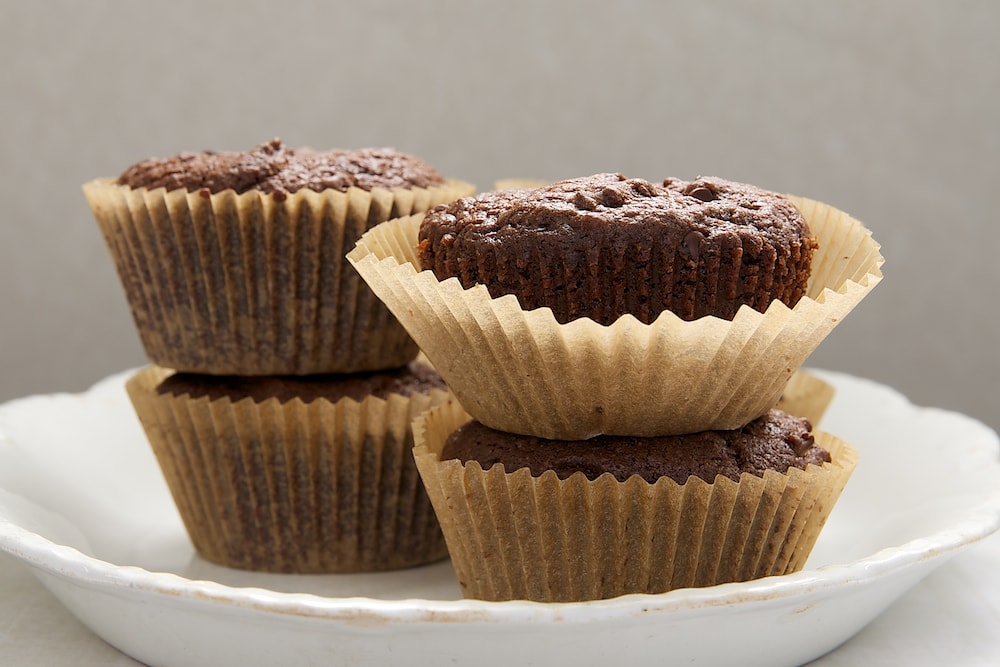 I picked up a fresh shot of espresso at our neighborhood coffee shop, which is just a short walk from home for us. If you have access to good espresso, I highly recommend it for these muffins. In a pinch, try using another strong-brewed coffee.
It may seem a bit odd to have a recipe that makes 8 muffins. But, I worked with the practicality of using one shot of espresso. You can get a dozen by increasing all the ingredients by half. If you're an espresso drinker, then you just get a bonus half shot to enjoy.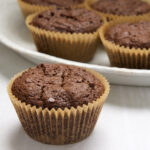 Ingredients
1& 1/2 cups all-purpose flour
1/2 cup unsweetened cocoa powder
1 teaspoon baking powder
1/2 teaspoon salt
1 cup granulated sugar
1/2 cup unsalted butter, melted
3-4 tablespoons espresso (1 shot)
1 teaspoon vanilla extract
1 large egg
1/2 cup mini semisweet chocolate chips
Instructions
Preheat oven to 350°. Line a standard muffin pan with paper liners.
Whisk together flour, cocoa powder, baking powder, and salt. Set aside.
In a large bowl, mix sugar, butter, espresso, vanilla, and egg until thoroughly combined. Add flour mixture in 3 or 4 portions, mixing just until combined. Stir in chocolate chips.
Transfer batter to prepared muffin pans, using about 1/4 cup batter per muffin.
Bake 20-25 minutes or until a pick inserted into the center comes out with clean. Keep in mind that you may get chocolate on the pick from the chips.
Cool in pan for 5-10 minutes.
http://www.bakeorbreak.com/2013/04/mocha-muffins/
Copyright 2016 Bake or Break