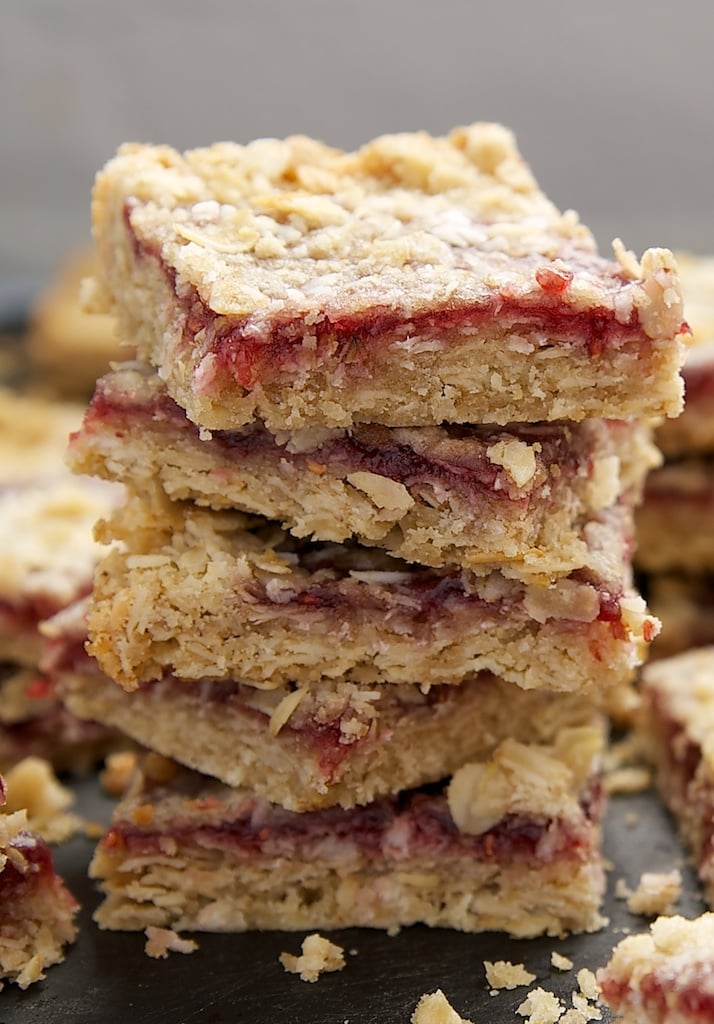 Before we moved to New York, we lived in a small town where shopping for non-standard groceries could be a challenge. So, I understand having limited access to ingredients. Case in point: unsweetened coconut.
Most of us are familiar with sweetened coconut. You know, the sticky, sweet stuff. The kind of coconut that most of us have always used for making most of our coconut-filled baked goods.

Unsweetened coconut, though, is more about the coconut than the sweet. It just tastes like coconut. What a novel idea, huh? It really is worth the search. (If you are unable to find unsweetened coconut locally, you can find it easily online at King Arthur Flour.)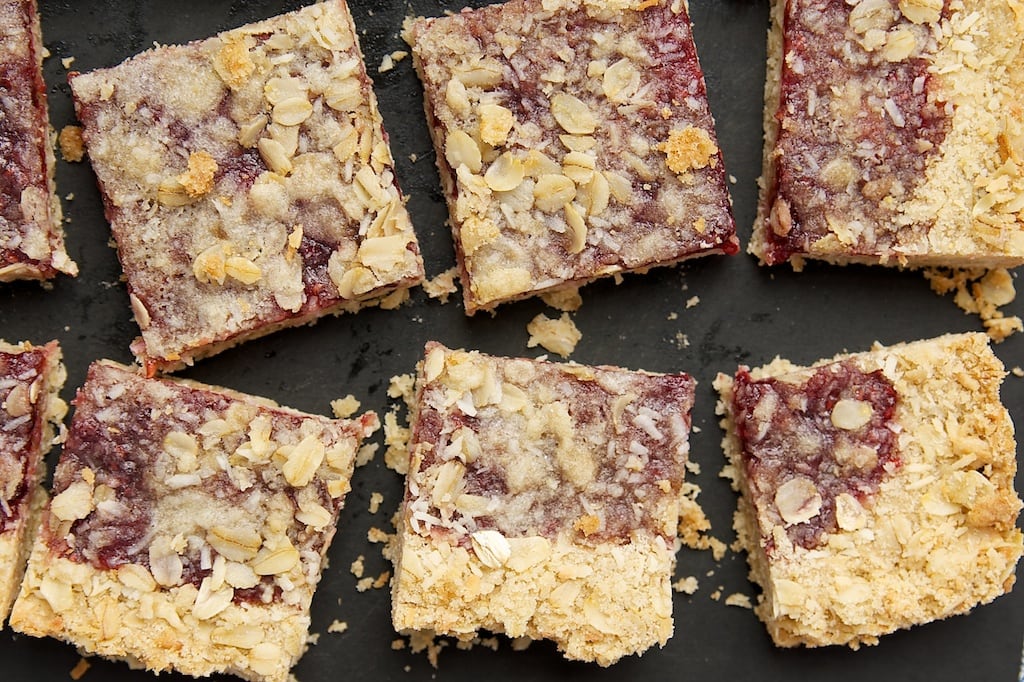 Anwyay, that lovely coconut is one of the stars of these bars from one of my favorite bakeries, One Girl Cookies. We begin with a shortbread crust that's packed with brown sugar and coconut and oats. That's topped off with raspberry preserves and a little more crust.
There's a little extra salt in the crust, which instantly make them a sweet & salty winner with me. Plus, raspberries and coconut are always a favorite combination.
Raspberry Coconut Oat Bars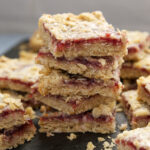 Ingredients
3/4 cup unsweetened shredded coconut
1 & 1/4 cups all-purpose flour
3/4 cup packed light brown sugar
1/3 cup granulated sugar
1 teaspoon salt
12 tablespoons unsalted butter, cut into small pieces
1 & 1/2 cups old-fashioned rolled oats
1/2 cup raspberry preserves
Instructions
Preheat oven to 350°.
Spread coconut on a baking sheet. Toast 2-3 minutes. Remove from oven and allow to cool.
Grease a 9"x 13"x 2" baking pan. Line bottom with parchment paper.
Using an electric mixer on low speed, mix flour, brown sugar, granulated sugar, and salt until combined. Add butter and continue mixing until dough begins to come together. Mix in coconut and oats.
Remove 3/4 cup of crust dough. Set aside.
Transfer remaining dough to prepared pan. Press evenly into bottom of prepared pan. Bake 14 minutes, rotating the pan halfway through baking. The crust should be golden brown around the edges. Allow crust to cool for 10 minutes.
Spread preserves evenly over the crust, leaving a 1/2-inch border. Crumble reserved dough over top of preserves. Bake 7 minutes, or until preserves are bubbly. Cool completely in pan.
Run a knife around the edges of the bars. Place a baking sheet or cutting board on top of pan and flip the pan over to release the bars. Remove the parchment paper. Then, place a cutting board on the bars and flip again. Cut into bars using a sharp knife.
Notes
http://www.bakeorbreak.com/2013/01/raspberry-coconut-oat-bars/
Copyright 2016 Bake or Break