October 15, 2012
Browned Butter Salty Sugar Cookies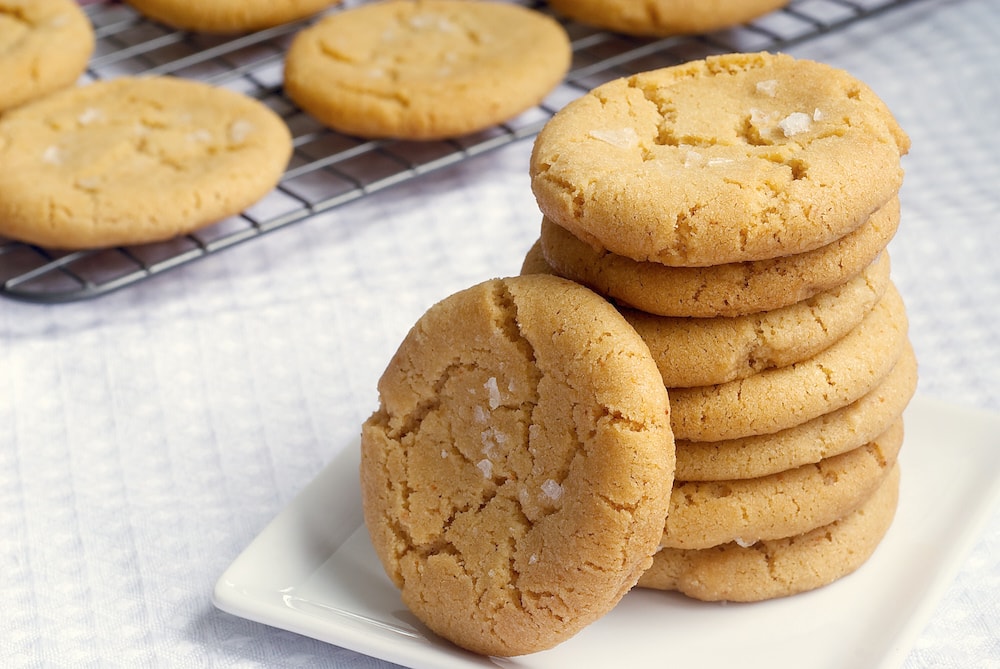 I don't often buy store-bought cookies. All the homemade stuff makes that unnecessary. After we moved last month, however, I stayed out of the kitchen until we could get settled into the new place. During those days, I discovered Brooklyn's own The Good Batch at a local market.
On impulse, I bought a package of their Brown Butter Salty cookies. These amazing cookies are a soft shortbread made with browned butter and topped with a pinch of salt. I was hooked immediately. So, I set out to make something similar.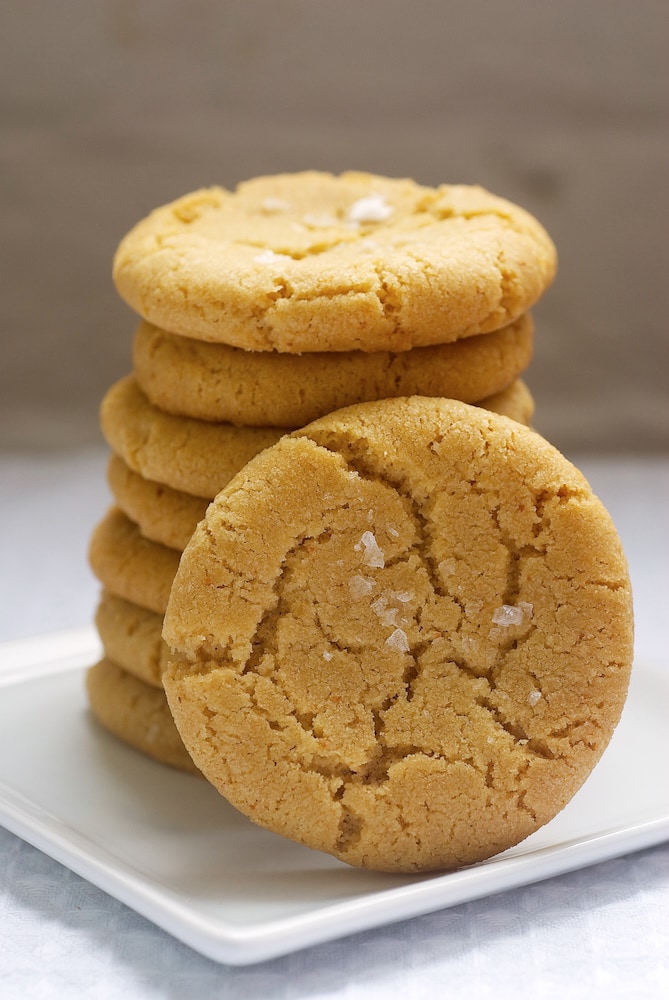 I decided to go the sugar cookie route. I've probably only made sugar cookies a handful of times in my baking life. They've never been all that appealing to me. But, these. These! These are way beyond sugar cookies.
First of all, they start out with browned butter, which is one of my favorite things. All that rich, nutty flavor takes an everyday sugar cookie and turns it into something truly special. Plus, they have that wonderful crispy on the outside, chewy on the inside thing going for them.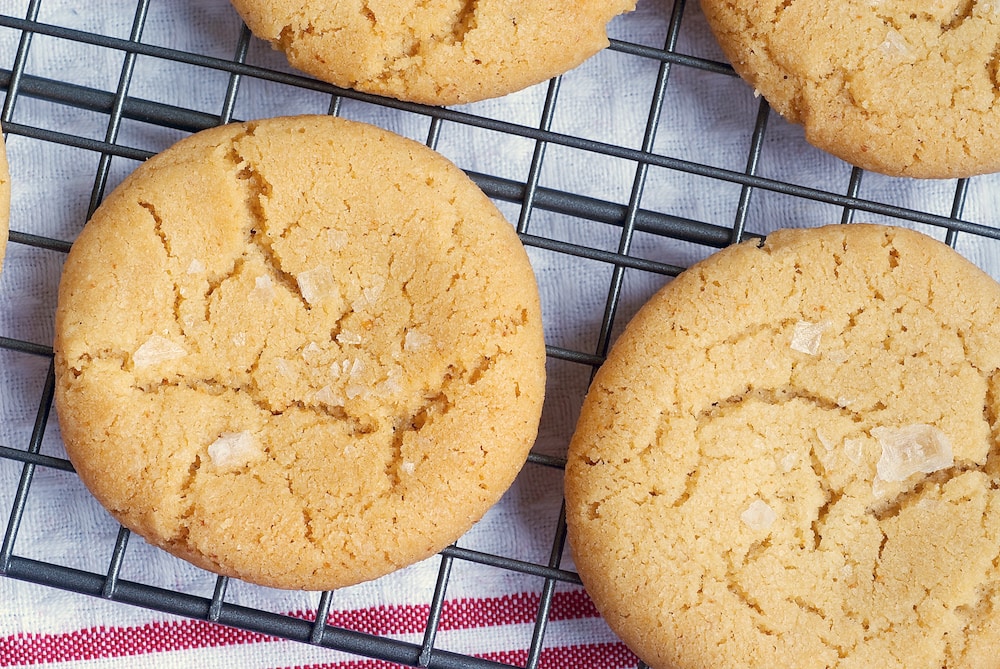 With all the recipes I've shared over the last 6+ years, it's difficult to make really big proclamations about a particular one. But, that's exactly what I'm doing with these. I'm always a fan of sweet and salty, and these are quite possibly my new favorite realization of that.
Browned Butter Salty Sugar Cookies
Ingredients
1 cup unsalted butter
2 cups all-purpose flour
1 & 1/2 teaspoons baking soda
1 teaspoon salt
1 cup packed light brown sugar
1/2 cup granulated sugar
1 large egg
1 & 1/2 teaspoons vanilla extract
coarse salt, for sprinkling tops of cookies
Instructions
Place butter in a medium saucepan. Cook over medium heat, stirring frequently. Once butter melts and begins to foam, continue to cook until brown specks begin to appear beneath the foam. Butter will have a nutty aroma. Remove from heat and transfer to a glass bowl. Allow to cool.
Whisk together flour, baking soda, and salt. Set aside.
Beat cooled butter, brown sugar, and sugar until combined. Add egg and vanilla, and mix well. Gradually add flour mixture, mixing just until combined.
Refrigerate dough for 30 minutes.
Preheat oven to 350°. Line baking sheets with parchment paper or silicone liners.
Using about a tablespoonful of dough, roll into balls and place on prepared pans. Flatten each ball slightly. Sprinkle coarse salt on tops of cookies. (The amount of salt is a preference thing. I recommend just barely a pinch.)
Bake 12-15 minutes, or until edges of cookies are browned and centers are set. Cool in pans on wire racks for 5-10 minutes. Then, transfer cookies to wire racks to cool completely.
http://www.bakeorbreak.com/2012/10/browned-butter-salty-sugar-cookies/
Copyright 2016 Bake or Break