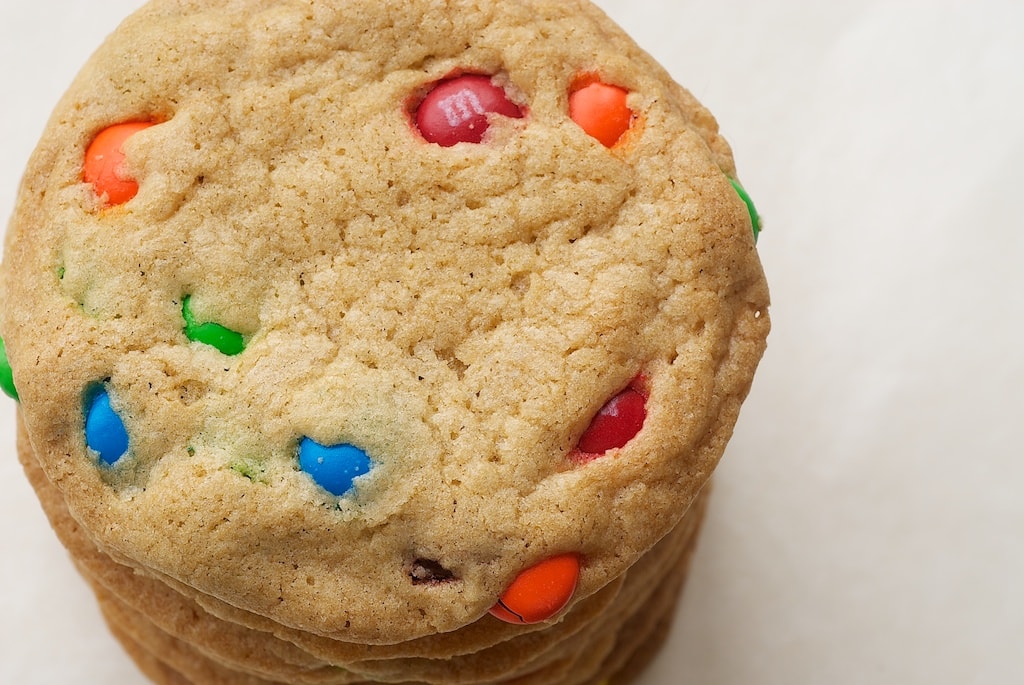 Recently, I unearthed my Bake It Forward tin and did a little giveaway that sent it to a BoB reader. The winner requested M&M cookies, which I had surprisingly never baked. What a good excuse to make them!

I wanted to make these cookies a bit chewy and more than a bit big. This recipe is adapted from this recipe from America's Test Kitchen.
I only made a couple of changes to that recipe. First of all, obviously, I used M&Ms instead of chocolate chips. I used plain M&Ms, but I'd love to try these again with a different variety.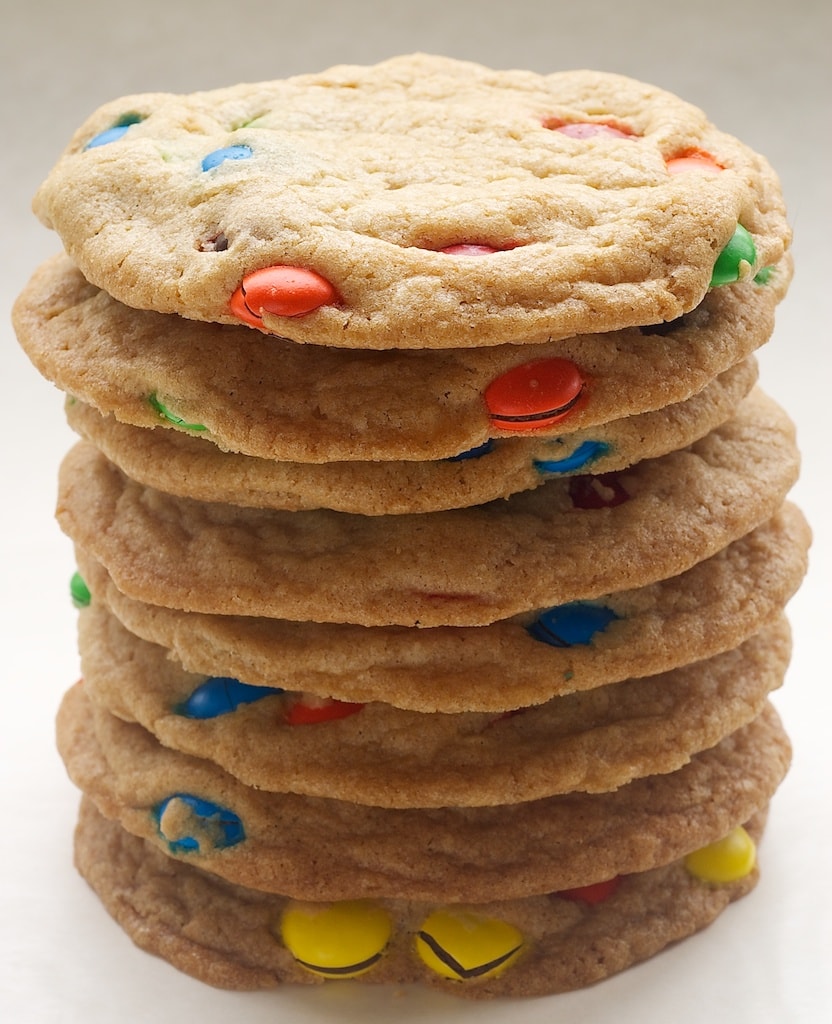 The other change I made was to make the cookies just a bit bigger. I used a 3-tablespoon cookie scoop to make giant cookies. If you make them smaller, keep in mind that you may need to adjust your baking time.
Before sending these cookies off to the giveaway winner, we had to sample a couple just to make sure they were good. They were. Completely unselfish of me, I know.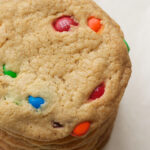 Ingredients
2 cups plus 2 tablespoons all-purpose flour
1/2 teaspoon baking soda
1/2 teaspoon salt
3/4 cup unsalted butter, melted and cooled
1 cup packed light brown sugar
1/2 cup granulated sugar
1 large egg
1 large egg yolk
2 teaspoons vanilla extract
1 & 1/2 cups M&Ms
Instructions
Preheat oven to 325°. Line baking sheets with parchment paper or silicone liners.
Whisk together flour, baking soda, and salt. Set aside.
Using an electric mixer on medium speed, beat butter, brown sugar, and sugar until smooth. Add egg, egg yolk, and vanilla. Beat until combined.
Reduce mixer speed to low. Gradually add flour mixture, and mix just until combined. Stir in M&Ms.
Using 3 tablespoons of dough, roll dough into balls. (Or, use a cookie scoop). Place onto prepared pans, leaving about 2 inches between cookies. Bake, one pan at a time, for 15-20 minutes, or until edges are beginning to brown and the centers are still soft.
Cool on pans for about 10 minutes. Serve warm or transfer to wire racks to cool completely.
Notes
http://www.bakeorbreak.com/2012/09/big-chewy-mm-cookies/
Copyright 2016 Bake or Break