August 13, 2012
Strawberry Cupcakes with White Chocolate Frosting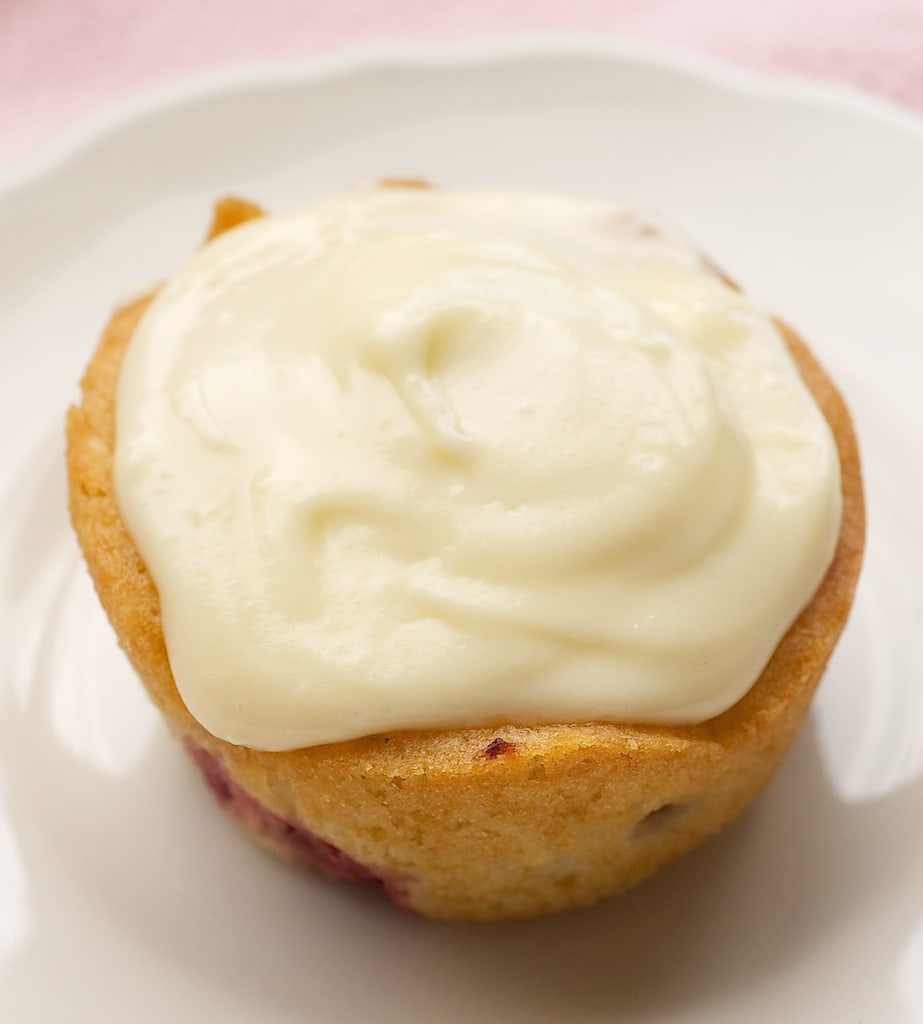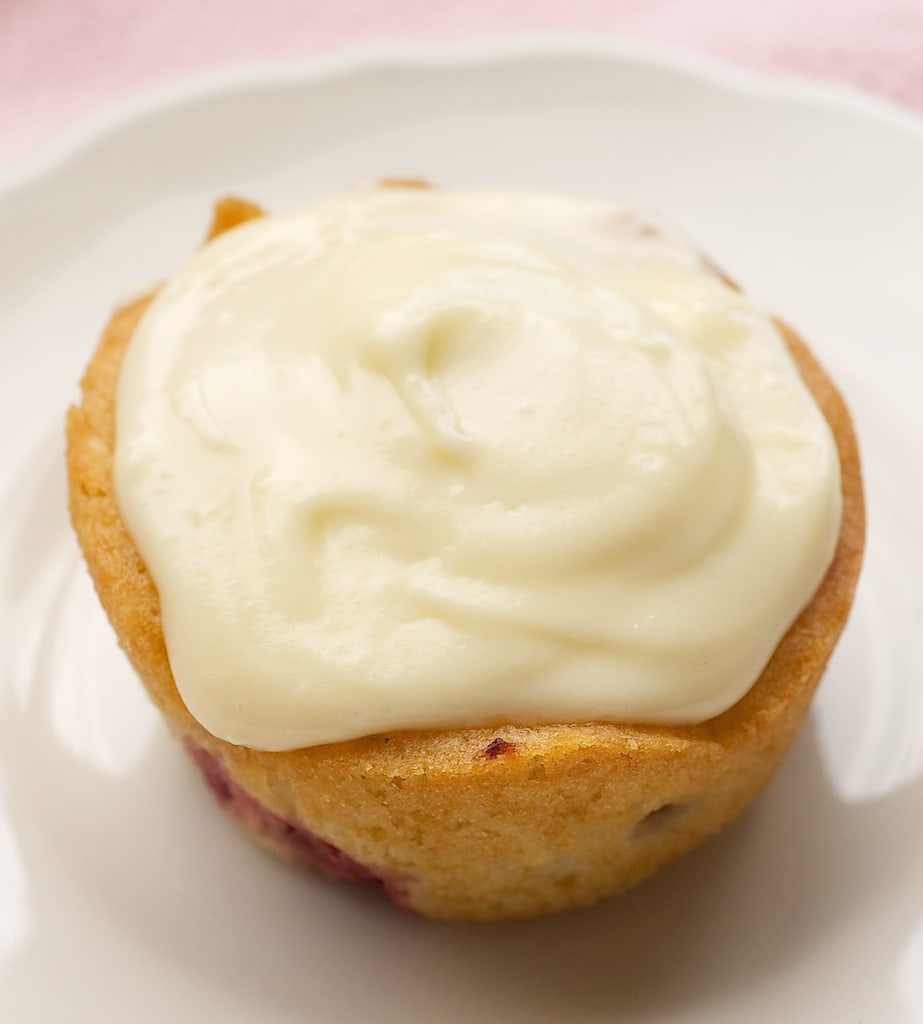 Despite the rumblings that cupcake excitement is dwindling, I am still a believer. I don't make them all that often, but you can believe that they are the first things I peruse at a bakery.
These cupcakes are just about perfect for summer. A whole bunch of strawberries live happily inside a tender, moist cake. The white chocolate frosting is a delicious complement to all that berry goodness.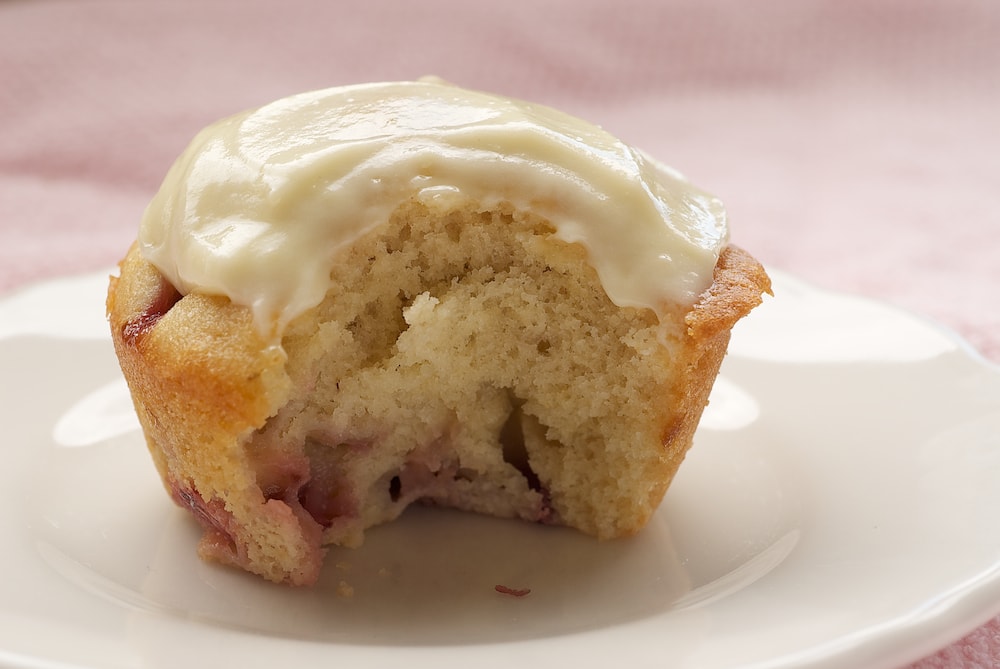 We love eating these straight out of the refrigerator. What's better than a cool, sweet treat in the summer? If you prefer serving them at room temperature, take them out of the refrigerator for about an hour before serving them.
Strawberry Cupcakes with White Chocolate Frosting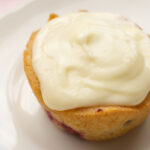 Ingredients
For the cupcakes:

2 & 1/2 cups all-purpose flour
1 teaspoon baking powder
1/2 teaspoon baking soda
1/2 teaspoon salt
3/4 cup unsalted butter, softened
1 cup granulated sugar
2 large eggs
2 teaspoons vanilla extract
1/2 cup sour cream
6 ounces strawberries, chopped

For the frosting:

4 ounces white chocolate
1 tablespoon milk
1/2 cup unsalted butter, softened
1 cup confectioners' sugar
1/2 teaspoon vanilla extract
1 teaspoon corn starch
Instructions
To make the cupcakes:
Preheat oven to 350°. Grease 18 standard-sized muffin cups.
Whisk together flour, baking powder, baking soda, and salt. Set aside.
Beat butter and sugar until light and fluffy. Add eggs, one at a time, beating well after each addition. Mix in vanilla.
Gradually add flour mixture, mixing just until combined. Stir in sour cream. Stir in strawberries.
Transfer batter to prepared pans, filling each cup about 2/3 full (about 1/4 cup batter). Bake 18-20 minutes, or until a pick inserted into the center comes out clean.
Cool completely in pans on wire racks.
To make the frosting:
Place white chocolate and 1 tablespoon milk in a microwave safe bowl. Heat in microwave at half power in 30-second increments until chocolate melts when stirred. Do not overheat. Allow to cool.
Beat butter and confectioners' sugar until light and fluffy. Mix in vanilla and corn starch. Add melted white chocolate and mix well. Refrigerate, if necessary, for 15-20 minutes or until frosting is spreadable.
Frost cooled cupcakes. Keep frosted cupcakes refrigerated if not serving immediately.
http://www.bakeorbreak.com/2012/08/strawberry-cupcakes-with-white-chocolate-frosting/
Copyright 2016 Bake or Break