August 6, 2012
Simple Blueberry Cake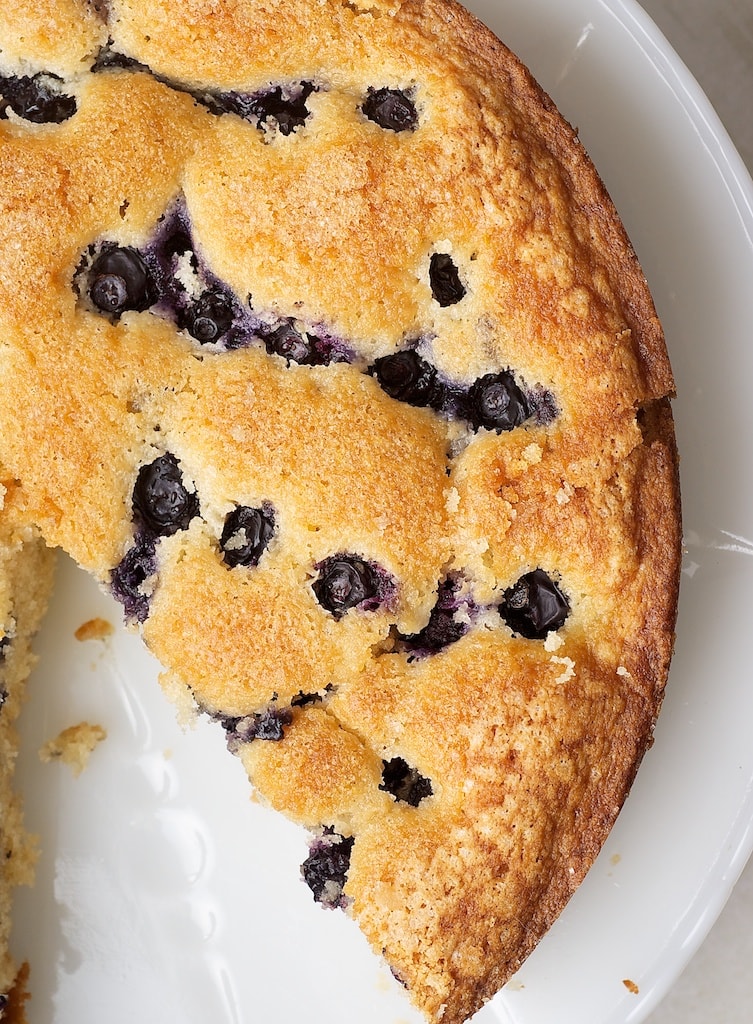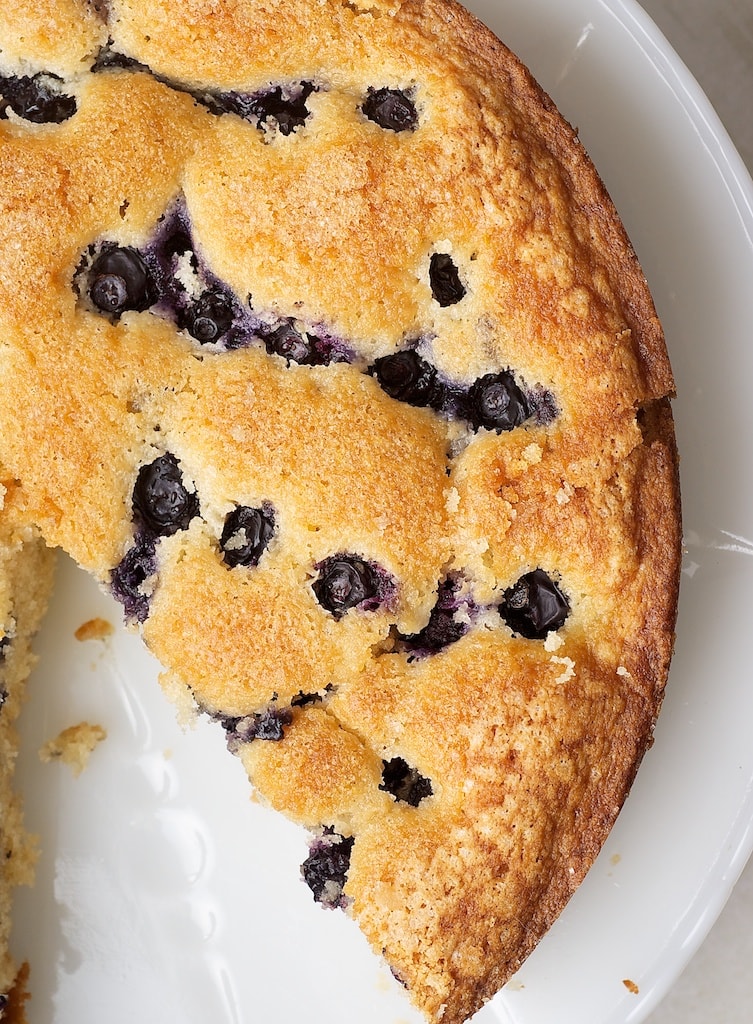 My dear baking friends, I'm hoping you were intrigued and excited by the word "simple" in the title of this recipe. I can't express to you how pleased I am to have this recipe in my arsenal. It is such a perfect way to make use of summer fruit that I know it will make many repeat appearances on my table for many summers to come.

I initially found a discussion about this recipe while browsing at Chowhound. Sadly, I neglected to bookmark the thread, but I did manage to save the recipe which is a variation of a recipe from Martha Stewart.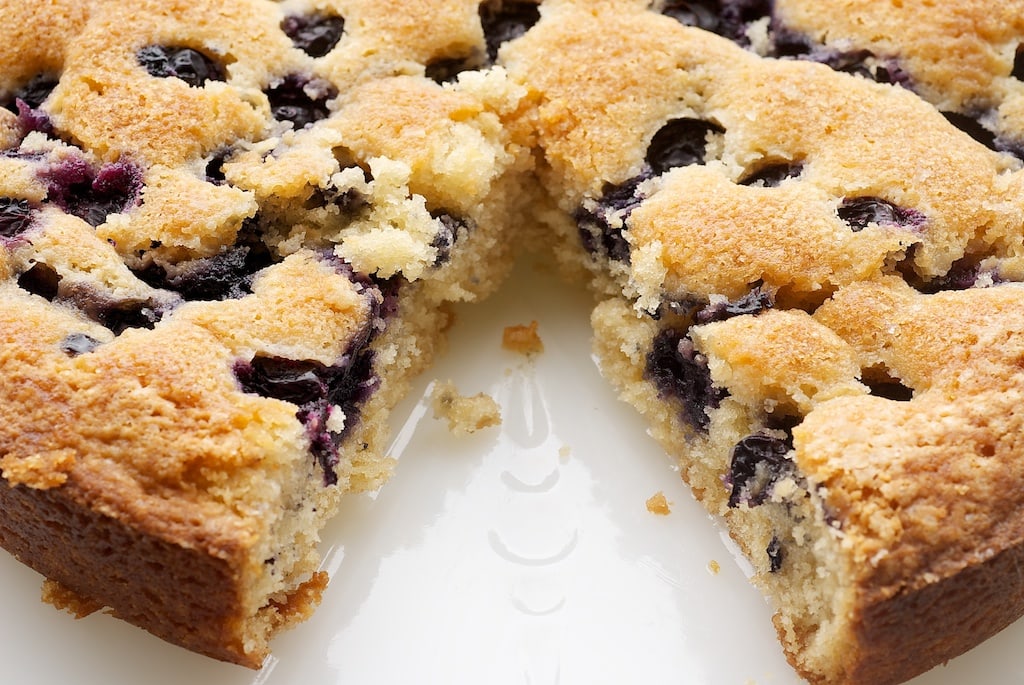 I made a few changes, like replacing some of the sugar with brown sugar. I also sprinkled a little sanding sugar on top, because we all know how I love the way it dresses up simple desserts. The cake is just the right amount of sweet, a bit delicate, and just lovely.
While I made this with blueberries, you can certainly use your favorite fruit or a combination of fruits. You don't have to limit your choices to berries. I imagine this would be fabulous with cherries or peaches or plums or just about any fruit. Use as little or as much as you want. Frozen fruit should work, too, if you have a hankering for this cake once summer has moved along.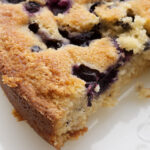 Ingredients
1 & 1/2 cups all-purpose flour
1 & 1/2 teaspoons baking powder
1/2 teaspoon salt
6 tablespoons unsalted butter, softened
1/2 cup granulated sugar
1/2 cup packed light brown sugar
1 large egg
1 teaspoon vanilla extract
1/2 cup milk
1/2-1 cup blueberries
1-2 tablespoons sanding sugar (optional)
Instructions
Preheat oven to 350°. Generously grease a 9-inch round cake pan.
Whisk flour, baking powder, and salt. Set aside.
Using an electric mixer on medium speed, beat butter, sugar, and brown sugar until creamy. Add egg and vanilla, mixing well.
Add flour mixture in 3 portions, alternating with the milk. Mix just until combined.
Transfer batter to prepared pan. Scatter blueberries over the top of the batter and lightly press them into the batter. Sprinkle top with sanding sugar.
Bake for 10 minutes. Reduce oven temperature to 325°. Bake for 50-60 minutes, or until cake is golden brown and firm.
Cool in pan for 15 minutes. Run a knife around the edges of the cake. Transfer cake to wire rack to cool completely. (You'll need to flip the cake twice so it can cool right side up.)
Notes
http://www.bakeorbreak.com/2012/08/simple-blueberry-cake/
Copyright 2016 Bake or Break