August 8, 2012
Nutella-Salted Shortbread Brownies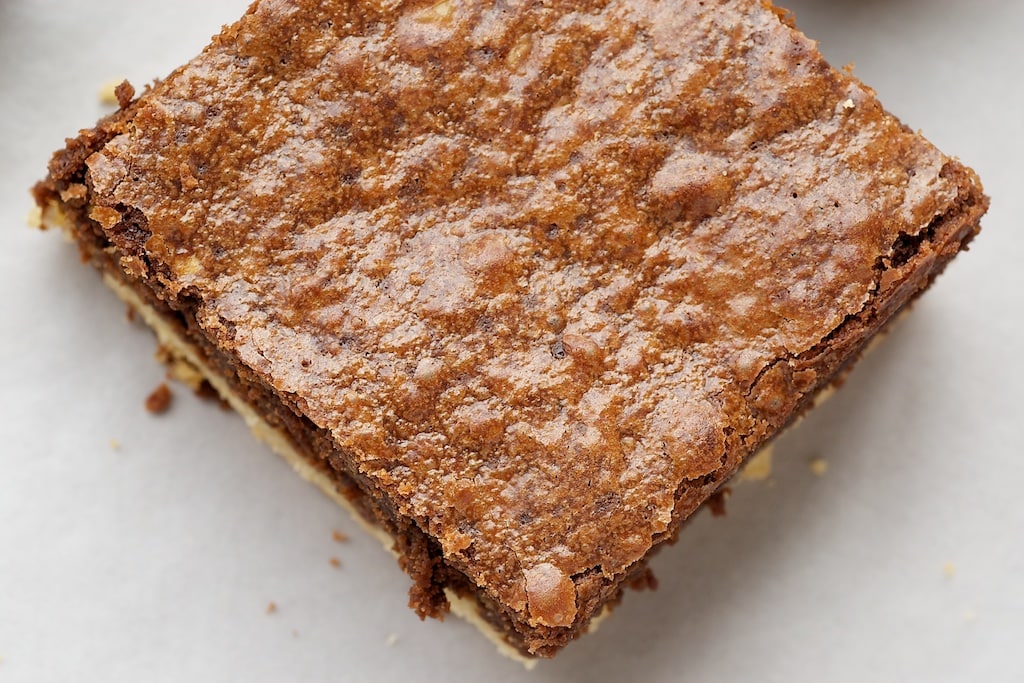 As is often the case, I came across this recipe while I was browsing the internet looking for something else entirely. Regardless of any focused search, spying "Nutella" in the name of a recipe will pretty much guarantee that my search will get derailed.
I'm sure I'm not the only one here who always, always keeps Nutella in the pantry. It's a rare occasion when I run out. You never know when you're going to require it with an unrivaled intensity.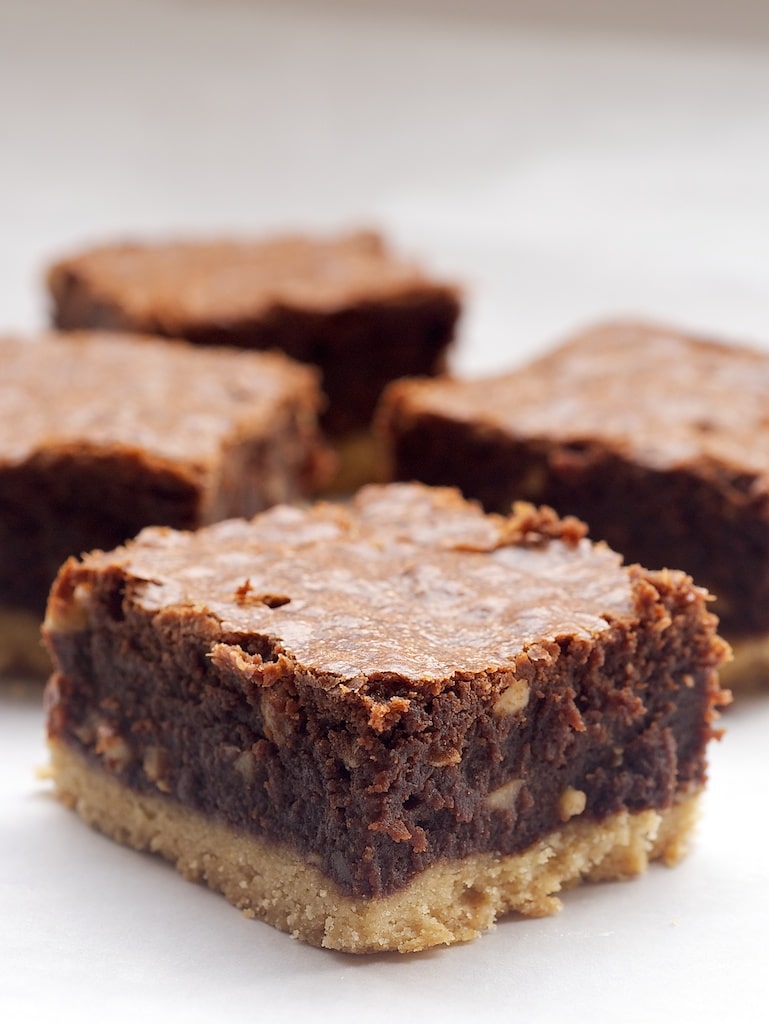 So, my hijacked search leads us to brownies amped up with the addition of Nutella and hazelnuts. While that might be seriously rich, that gets offset by a bottom layer of salty shortbread. The combination is quite amazing.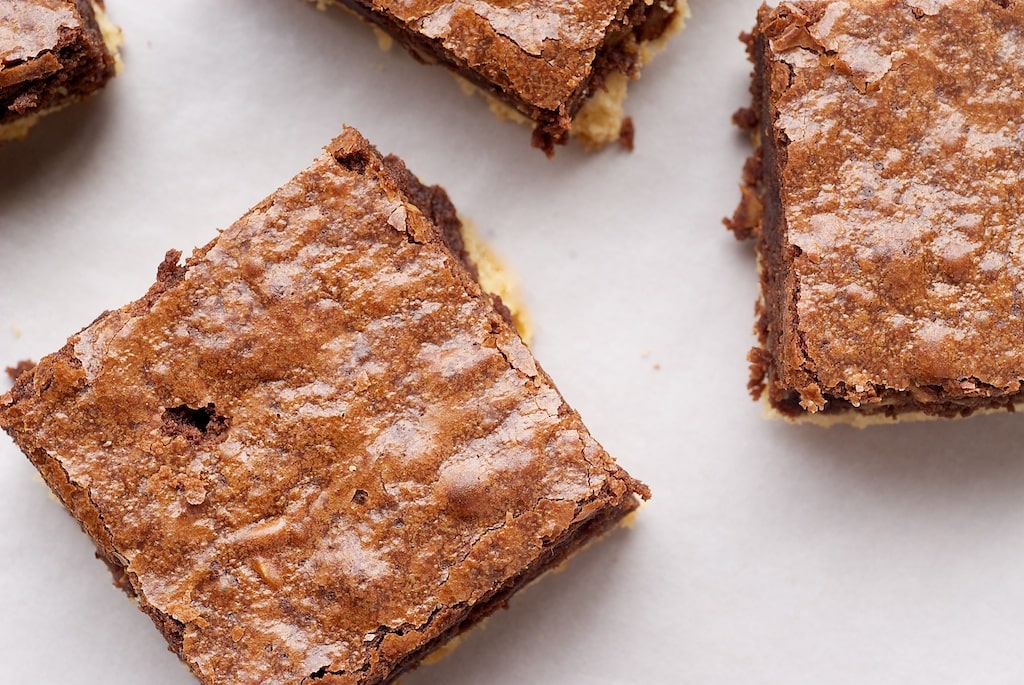 The brownies are that magical combination of shiny, crackly top and fudgy middle. I opted to chop the hazelnuts, but you can certainly go with whole ones for a little variety.
I love the saltiness of the shortbread. It isn't over-the-top salty, so you could opt to bump the salt up by 1/4-1/2 teaspoon if you are a big proponent of the sweet & salty thing. Or, sprinkle a little bit of coarse salt on top of the brownies before baking them.
Find more brownie recipes here!
Nutella-Salted Shortbread Brownies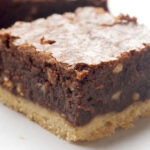 Ingredients
For the shortbread:

2 cups all-purpose flour
1/2 cup packed light brown sugar
3/4 teaspoon salt
12 tablespoons unsalted butter, cold and cut into small pieces

For the brownies:

1 cup unsalted butter
8 ounces bittersweet chocolate (I used 72%)
1 cup granulated sugar
4 large eggs
1 teaspoon vanilla extract
1/4 cup Nutella
3/4 cup all-purpose flour
1/2 teaspoon salt
1/2 cup chopped roasted hazelnuts
Instructions
To make the shortbread:
Preheat oven to 350°. Combine flour, brown sugar, and salt. Mix in butter using a pastry blender, a fork, or your hands.
Press mixture evenly into the bottom of an ungreased 9"x 13"x 2"baking pan. Bake for 20 minutes, or until edges are lightly browned. Set aside.
To make the brownies:
Place butter and chocolate in a microwave-safe bowl. Melt at half-power in microwave in 30-second intervals until butter is melted and chocolate melts when stirred. Stir until smooth. Allow to cool slightly.
Pour chocolate/butter mixture into a large bowl. Add sugar. Beat until combined. Add eggs, one at a time, mixing well after each addition. Mix in vanilla and Nutella.
Add flour and salt, mixing just until combined. Stir in hazelnuts.
Pour brownie batter over shortbread and spread evenly. Bake 35-40 minutes, or until a toothpick inserted into the center comes out with moist crumbs. Cool completely in pan on wire rack before cutting into bars.
Notes
http://www.bakeorbreak.com/2012/08/nutella-salted-shortbread-brownies/
Copyright 2016 Bake or Break