July 2, 2012
Strawberry Cream Cheese Bread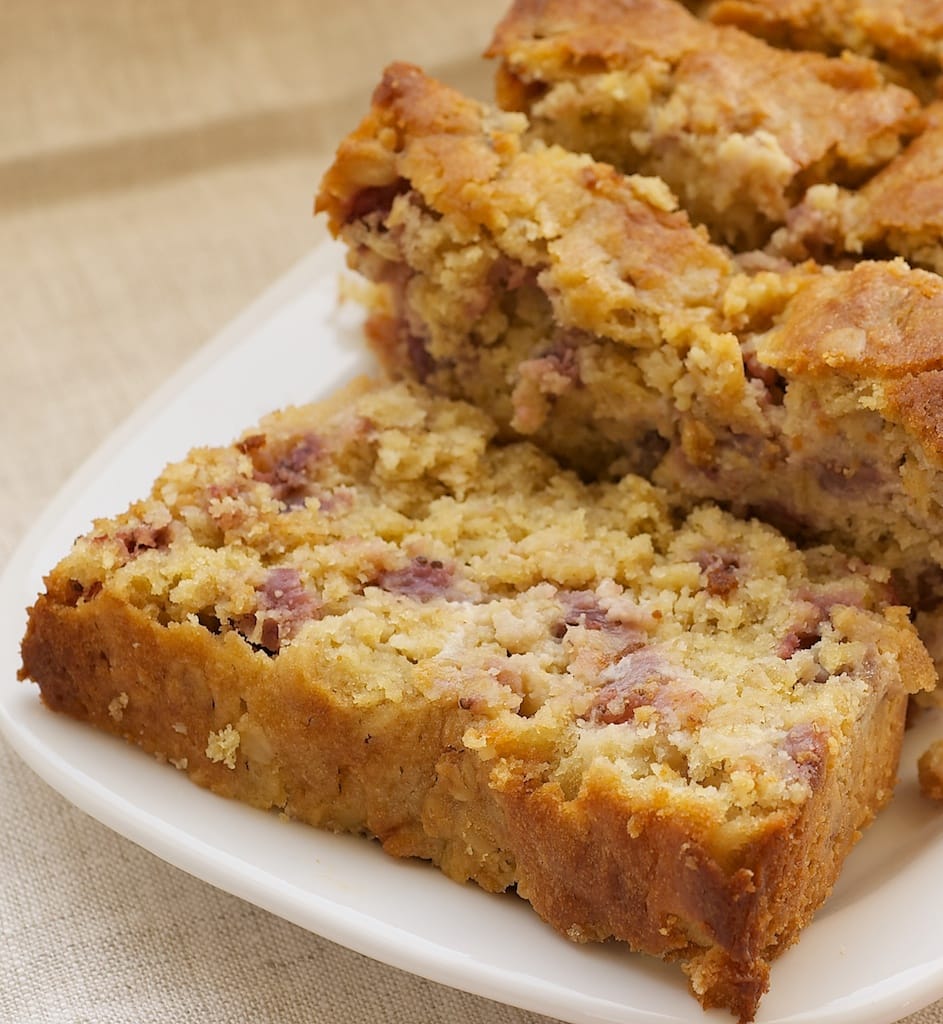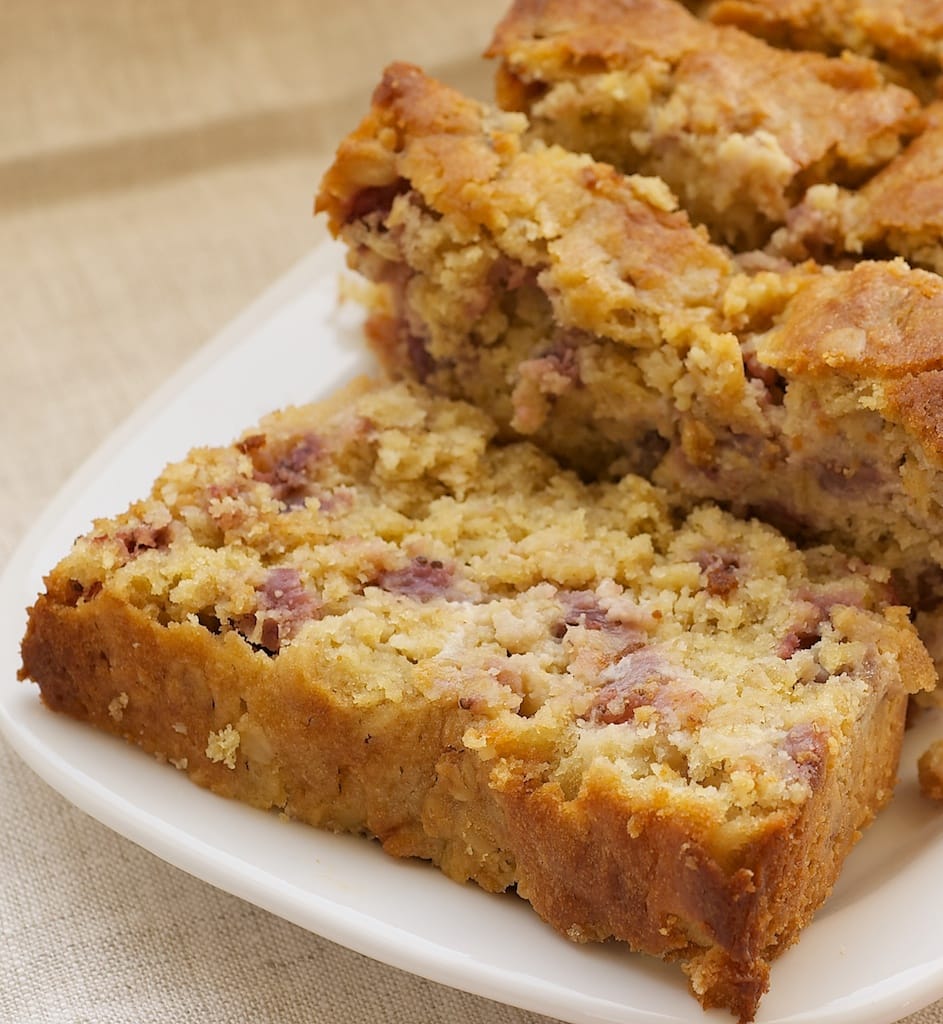 It's been a while since I made a quick bread. They're truly one of my favorite things to bake, although I don't seem to make them often. Anyway, I decided to take advantage of all the summer berries by making a simple bread with strawberries.
Of course, what goes better with strawberries than cream cheese? Granted, I'm pretty much always looking for an excuse to use cream cheese, but this is truly a fabulous use for it.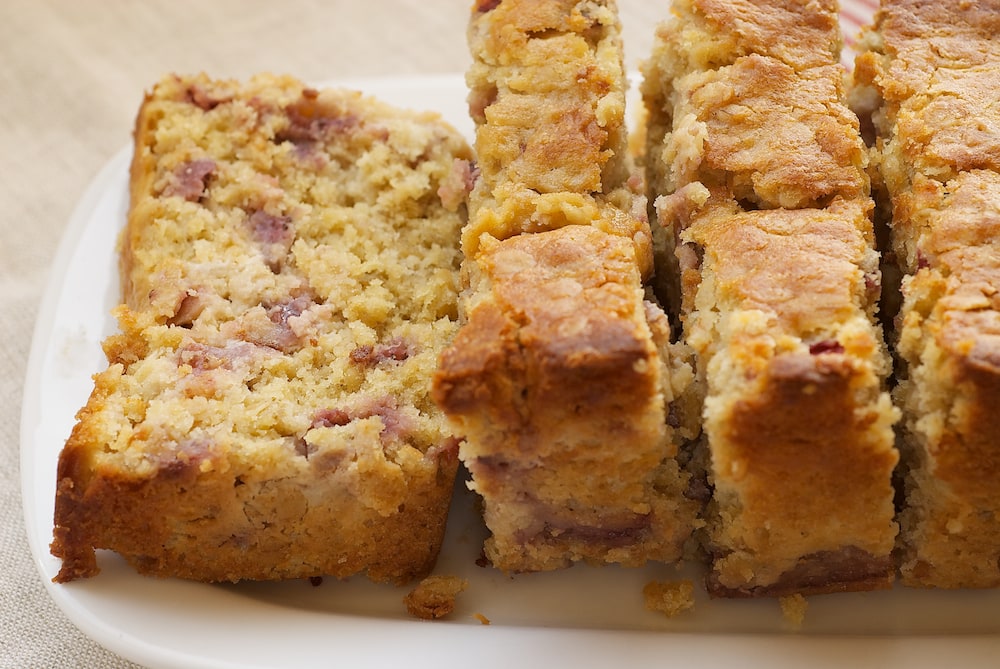 The bread itself is packed with oats and brown sugar and strawberries, making a pretty tasty treat on its own. But, to me, the best part of this bread is that the sweetened cream cheese mixture isn't completely mixed into the bread. Instead, it's just slightly mixed into the batter with a few turns of a spoon. The result is that you get little bursts of big cream cheese flavor every few bites.
For more quick bread recipes, head on over to the Recipe Index.
Strawberry Cream Cheese Bread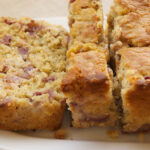 Ingredients
1 cup all-purpose flour
1 cup rolled oats
1 & 1/2 teaspoons baking powder
1/2 teaspoon salt
1/2 cup unsalted butter, softened
1/2 cup packed light brown sugar
2 large eggs
2 teaspoon vanilla extract, divided
6 ounces strawberries, chopped
4 ounces cream cheese, softened
1/4 cup granulated sugar
Instructions
Preheat oven to 350°. Grease a standard 9"x 5" loaf pan.
Whisk together flour, oats, baking powder, and salt. Set aside.
Beat butter and brown sugar until fluffy. Add eggs and 1 teaspoon vanilla and mix well. Gradually mix in flour mixture. Stir in strawberries.
In a separate bowl, beat cream cheese, sugar, and 1 teaspoon vanilla until smooth. Add to bread mixture, stirring 4-5 turns until streaked with cream cheese mixture.
Transfer batter to prepared loaf pan. Bake 35-40 minutes, or until a pick inserted into the center comes out clean. Cool completely in pan on wire rack before serving.
http://www.bakeorbreak.com/2012/07/strawberry-cream-cheese-bread/
Copyright 2016 Bake or Break