May 21, 2012
Toffee Almond Oatmeal Cookies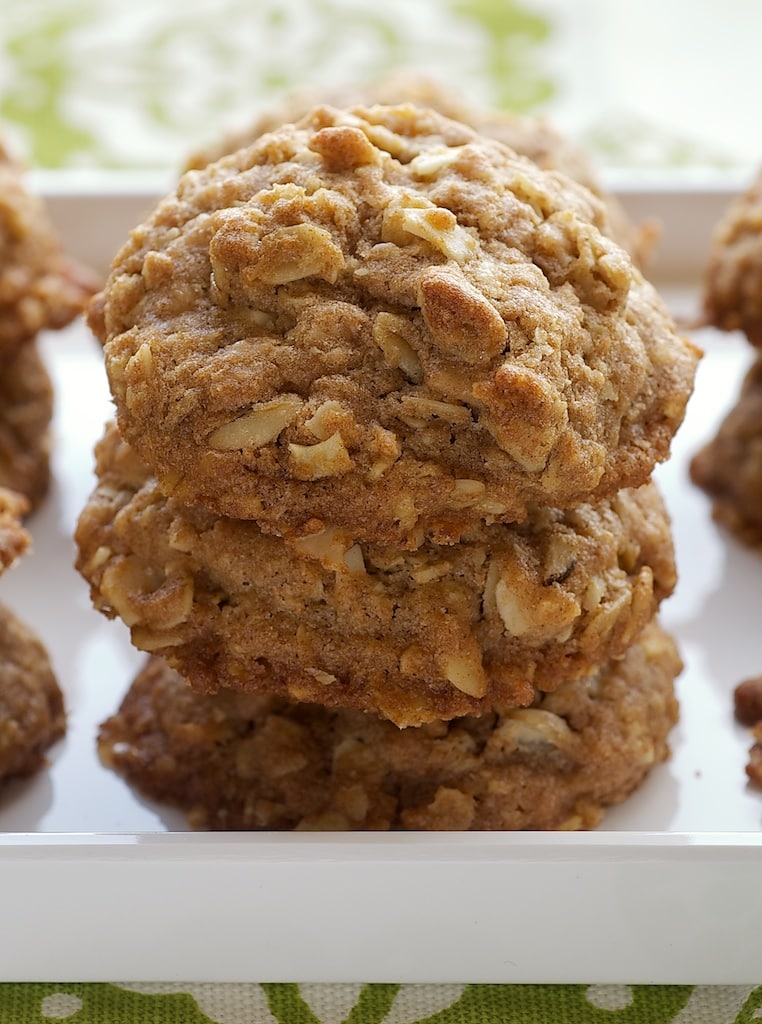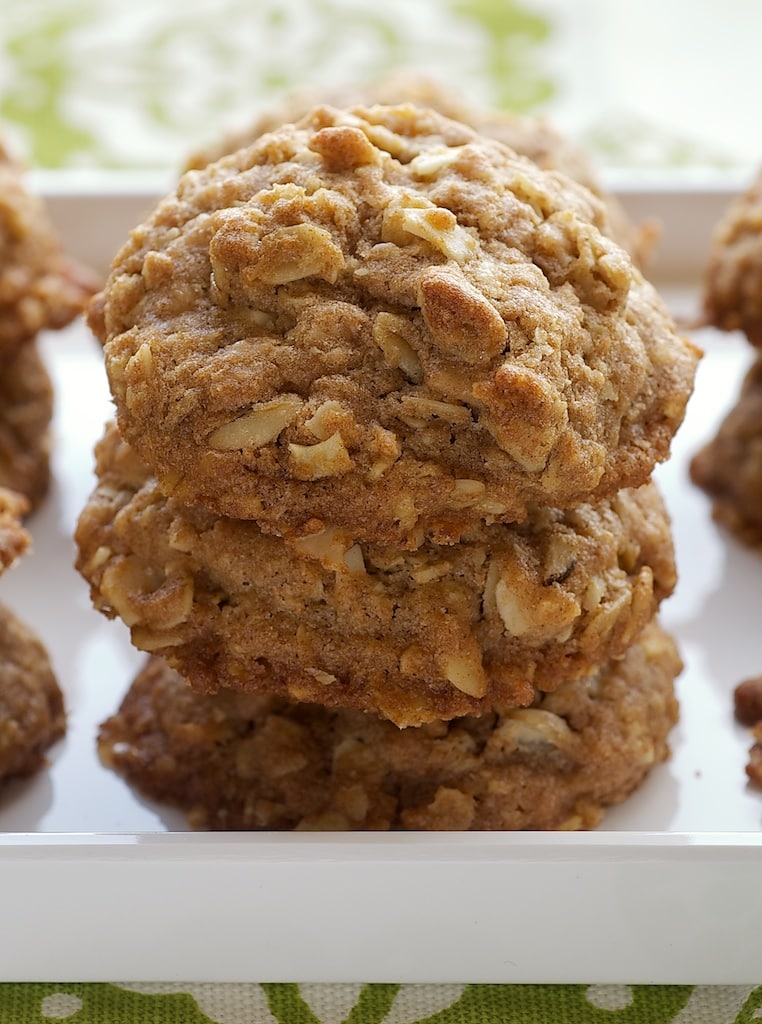 I confess that I don't often bake with whole wheat flour. I think that's due more to habit than taste. But, it can be a great substitute for traditional flour in many recipes, like this one.
I am fairly confident that if you tasted one of these without knowing the list of ingredients, you'd never guess that they are made with whole wheat flour. In fact, of all the cookies in my recent baking memory, these are probably in the top 10.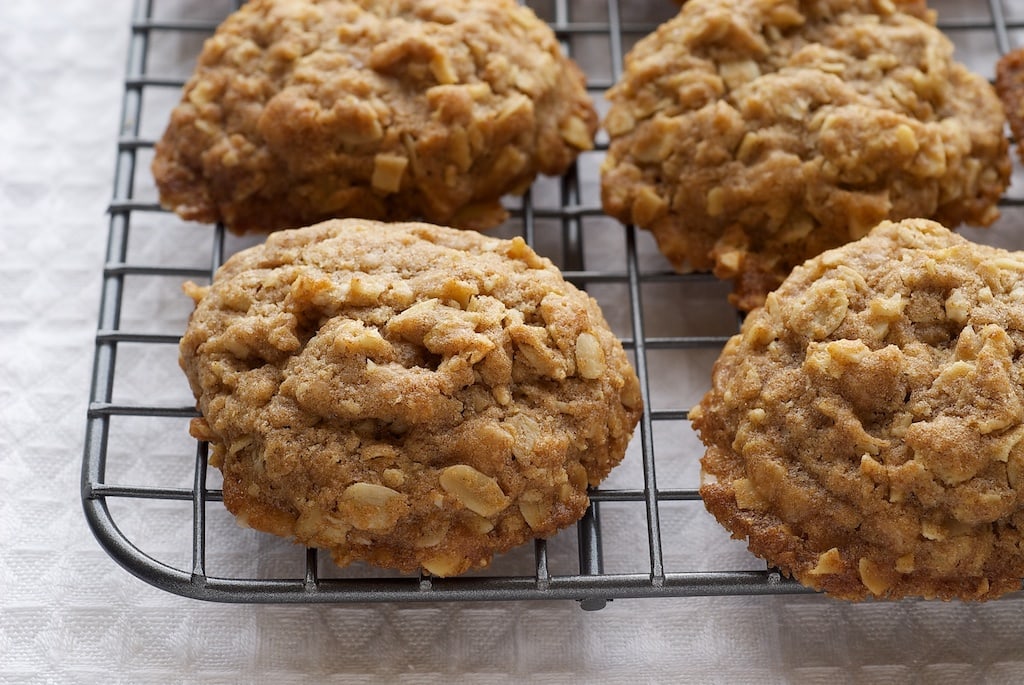 These cookies are everything I love about oatmeal cookies – lots of oats, brown sugar, and cinnamon. For some added interest and crunch, I tossed in some toffee chips and toasted almonds. Pretty tasty, if I do say so myself!
Toffee-Almond Oatmeal Cookies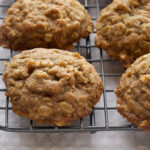 Ingredients
1 & 1/4 cups whole wheat flour
3/4 teaspoon baking powder
1 teaspoon salt
2 teaspoons cinnamon
1 & 1/2 cups old-fashioned oats
3/4 cup unsalted butter, softened
1 cup light brown sugar
1 large egg
1 & 1/2 teaspoons vanilla extract
1/2 cup toffee chips
3/4 cup chopped almonds, toasted
Instructions
Preheat oven to 350°. Line baking sheets with parchment paper or silicone liners.
Whisk together flour, baking powder, salt, and cinnamon. Stir in oats. Set aside.
Beat butter and brown sugar until fluffy. Add egg and vanilla, and mix well. Gradually add flour mixture, beating just until combined. Stir in toffee chips and almonds.
Drop dough by tablespoonfuls onto prepared baking sheets. Bake for 12-15 minutes or until lightly browned. Cool on baking sheets for a few minutes. Then, remove cookies to wire racks to cool completely.
http://www.bakeorbreak.com/2012/05/toffee-almond-oatmeal-cookies/
Copyright 2016 Bake or Break