March 2, 2012
Chocolate Chip Bundt Cake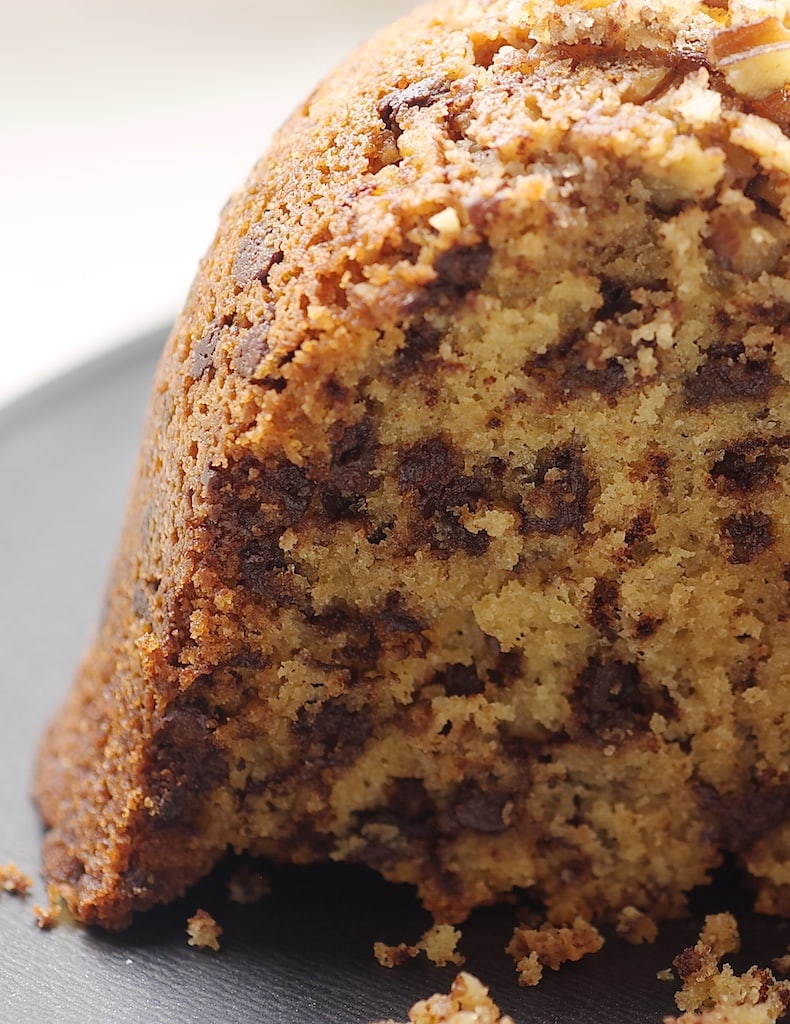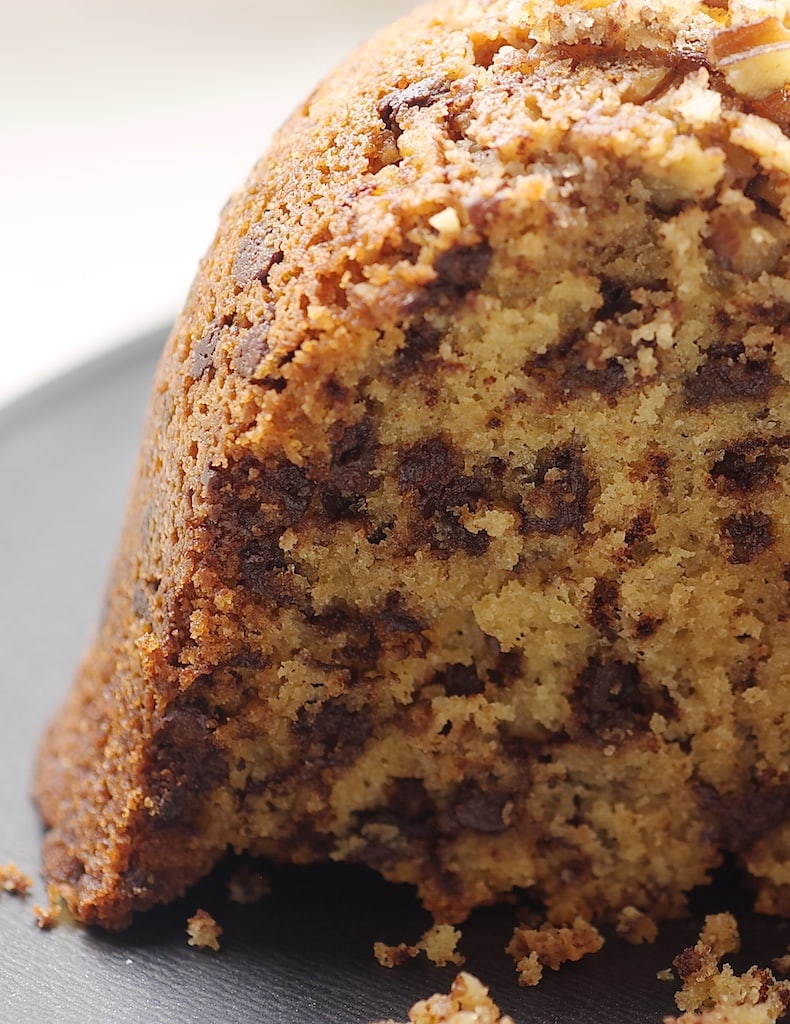 Bundt cake and I are great friends. The pure genius of them is that you can make a beautiful, delicious cake without all the layers and frosting.
I have had this recipe in my to-bake file for almost two years. I have no idea how I waited this long to make it. A Bundt cake with chocolate chips, brown sugar, and pecans??? Yes, please!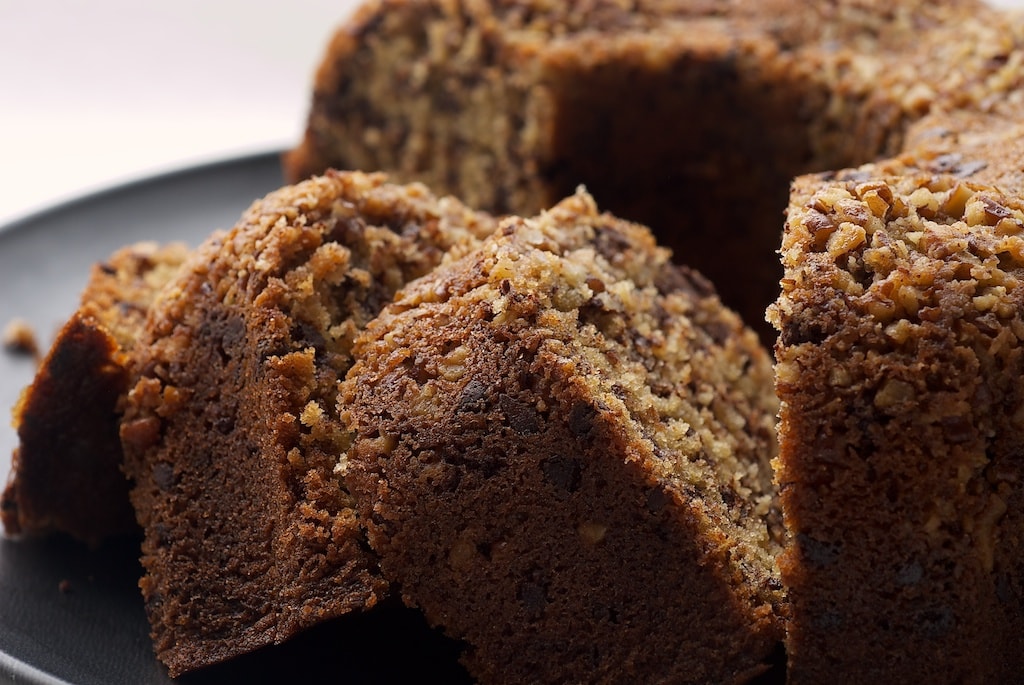 This recipe is from Southern Living Annual Recipes 2010. The description from the recipe author says that this cake is her sister's favorite. After making it myself, I can understand that kind of attachment to it.
Despite the long-ish ingredient list, this is a relatively quick cake to make. While I'm all for experimenting with recipes, I highly recommend that you use the miniature-sized chocolate chips. The small size seems to make it so every bite is brimming with chocolate.
Chocolate Chip Bundt Cake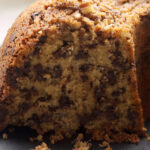 Ingredients
For the topping:

2/3 cup chopped pecans
1/4 cup unsalted butter, softened and cut into small pieces
2 tablespoons granulated sugar

For the cake:

2 & 3/4 cups all-purpose flour
1 teaspoon baking soda
1 teaspoon salt
1 cup unsalted butter, softened
1 cup packed dark brown sugar
1/2 cup granulated sugar
1 tablespoon vanilla extract
4 large eggs
1 cup buttermilk
12 ounces semisweet chocolate mini chips
Instructions
To make the topping:
Preheat oven to 350°. Grease and flour a 12-cup Bundt pan.
Stir pecans, butter, and sugar together with a fork. Sprinkle mixture in bottom of prepared pan.
To make the cake:
Whisk together flour, baking soda, and salt. Set aside.
Using an electric mixer on medium speed, beat butter, brown sugar, granulated sugar, and vanilla until fluffy (3-5 minutes). Add eggs, one at a time, beating just until blended after each addition.
Add flour mixture, alternating with buttermilk. Begin and end with flour mixture. Reduce mixer speed to low and beat just until blended. Mix in chocolate chips. Transfer batter to prepared pan.
Bake 50-55 minutes, or until a cake tester inserted into the center comes out clean.
Cool in pan on wire rack for 10 minutes. Remove from pan to cool completely on wire rack.
Notes
http://www.bakeorbreak.com/2012/03/chocolate-chip-bundt-cake/
Copyright 2016 Bake or Break