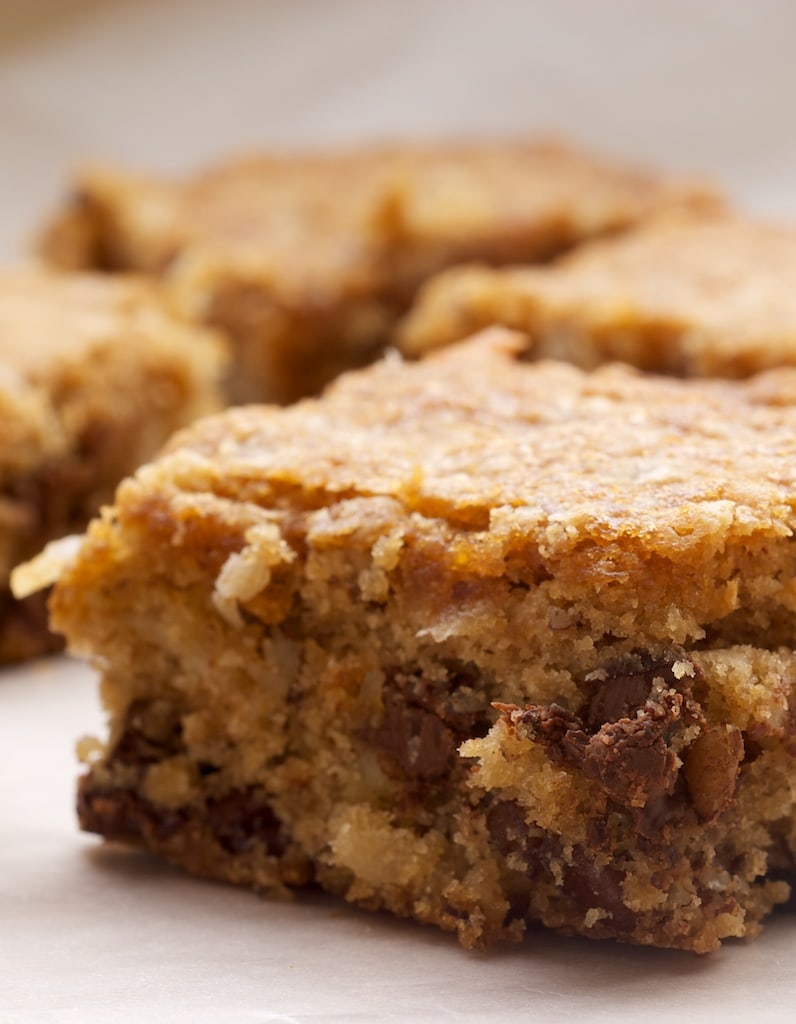 I have always adored traditional German chocolate cake. My mother used to bake one for me for special occasions and for some ordinary days, too. Of course, the very best part is the frosting. I'm not even sure I need the cake. Just give me a little bowl of frosting, and I could be happy as can be.
With these blondies, we have all the components of that fantastic frosting. Pecans, coconut, brown sugar, and butter come together to make a pan full of bars very reminiscent of my childhood love. Plus, I threw in some chocolate chips for good measure.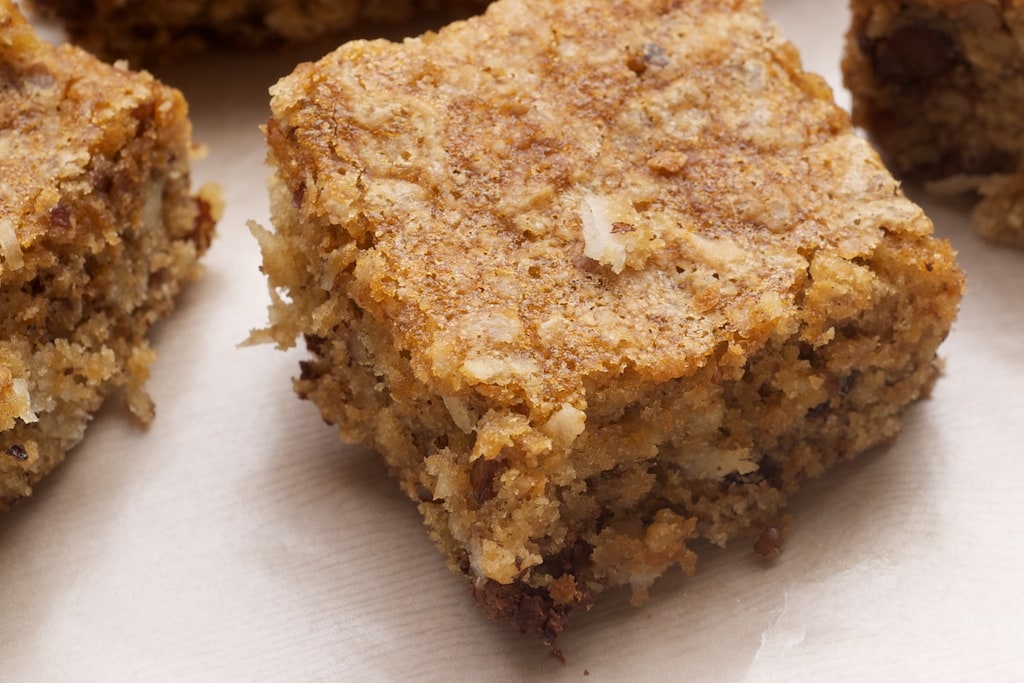 These bars are moist and chewy and just downright delicious. They definitely fall into the quick and easy categories, too.
I so rarely bake with coconut (thanks to Quinn) that I try to revel in it when I do. I did share most of these with some of my usual taste testers, but I happily saved a few just for me.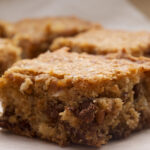 Ingredients
1 cup all-purpose flour
1/2 teaspoon baking soda
1/4 teaspoon salt
1/2 cup unsalted butter
1 cup packed light brown sugar
2 large eggs
1 & 1/2 teaspoons vanilla extract
1 cup chopped pecans, toasted
3/4 cup sweetened flaked coconut
1/2 cup semisweet chocolate chips
Instructions
Preheat oven to 350°. Spray a 9-inch square baking pan with cooking spray. Line with parchment paper, leaving an overhang on two sides. Spray paper with cooking spray.
In a medium bowl, whisk together flour, baking soda, and salt. Set aside.
Using an electric mixer on medium speed, beat butter and brown sugar until blended. Add eggs, one at a time, mixing well after each addition. Mix in vanilla.
Reduce mixer speed to low and gradually add flour mixture. Stir in pecans, coconut, and chocolate chips.
Spread batter evenly in prepared pan. Bake 22-25 minutes, or until lightly browned.
Cool completely in pan on wire rack. Use overhanging parchment paper to lift bars out of pan before cutting into bars.
http://www.bakeorbreak.com/2012/02/coconut-pecan-blondies/
Copyright 2016 Bake or Break