February 15, 2012
Caramel Oatmeal Bars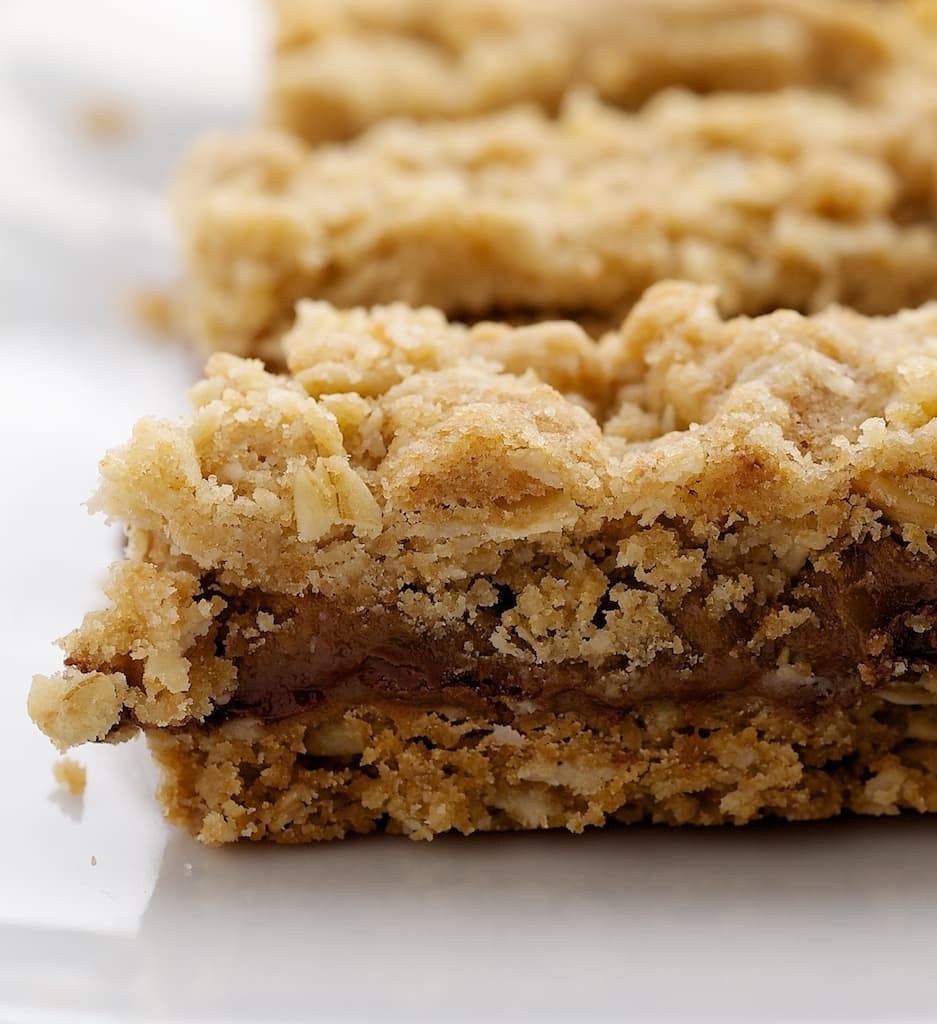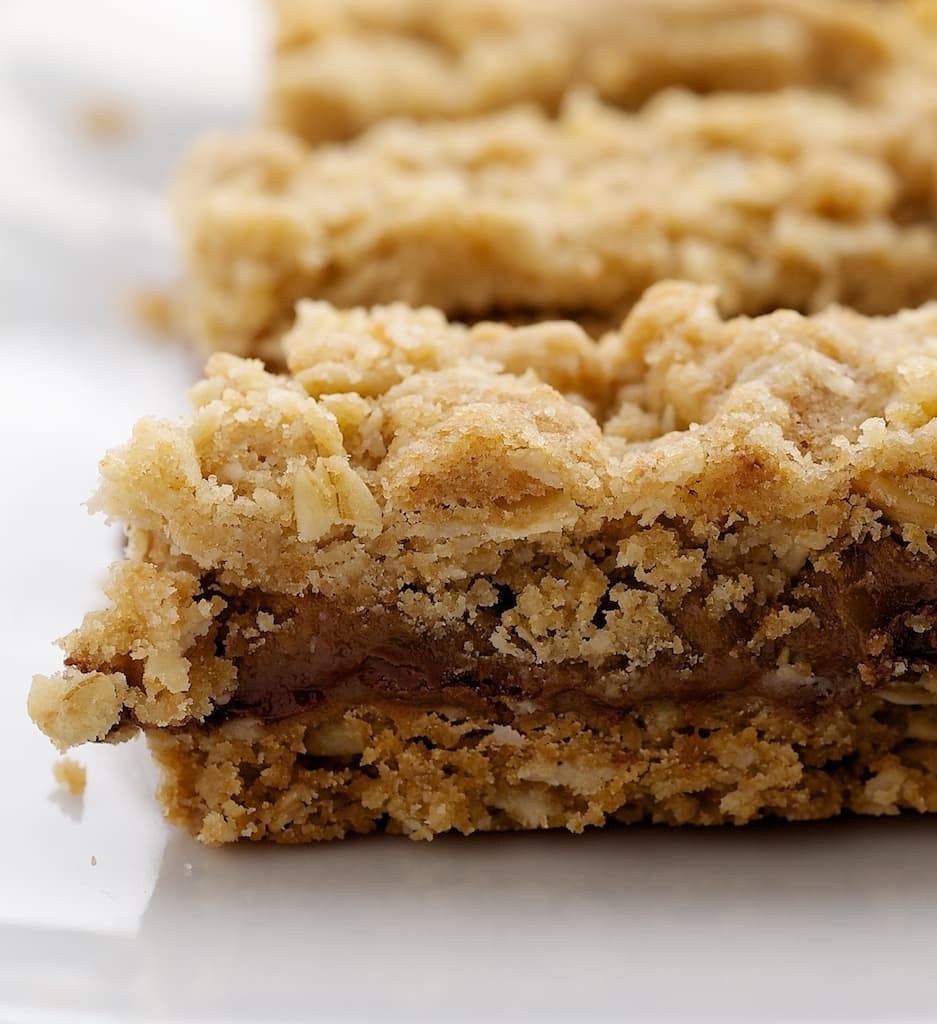 Layered bars are not a new baking sensation. They've been around for ages. What I love about them is how easy they are to vary. Change up the crust or the filling or the topping, and you've got a new sweet treat suited specifically to your tastes!

These particular bars follow a bar layering strategy that is one of my all-time favorites. A buttery, oat-y, crumbly bottom and top layer with deliciousness in between. Specifically, these have a creamy caramel layer nestled between all that oat goodness. Plus, there's just a little bit of chocolate under all that caramel. If you like more chocolate, feel free to toss in a little extra.
This is a lovely blend of flavors, as the rich caramel is mellowed a bit by the oat crust. They are still quite rich, so a small bite goes a long way. They are thick and chewy and just about perfect. These are ideal candidates for sharing. Or, maybe they're too good for sharing.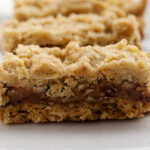 Ingredients
2 cups old-fashioned oats
2 cups all-purpose flour
1 cup packed light brown sugar
3/4 teaspoon baking soda
1 teaspoon salt
1 & 1/4 cups unsalted butter, cut into small pieces
48 soft caramels (e.g. Kraft caramels)
1/2 cup heavy cream
1 cup semisweet chocolate chips
Instructions
Preheat oven to 350°. Coat a 9″x 13″ baking pan with cooking spray. Line with parchment paper, leaving about a 2-inch overhang on the short ends.
In a large bowl, stir together oats, flour, brown sugar, baking soda, and salt. Mix in butter, using a fork or your fingers, until the mixture resembles coarse meal. Press half of mixture onto the bottom of prepared pan.
Bake until just set and starting to brown around the edges (about 20 minutes). Cool in pan on wire rack for 5 minutes.
While crust is baking, cook caramels and cream in a small saucepan over medium heat. Stir occasionally, until caramels are melted. Remove from heat and let cool slightly.
Sprinkle partially baked crust with chocolate chips. Drizzle caramel mixture over chips and crust. Top with remaining crumb mixture.
Bake 20-25 minutes, or until pale golden. Cool completely in pan before cutting into bars.
Notes
http://www.bakeorbreak.com/2012/02/caramel-oatmeal-bars/
Copyright 2016 Bake or Break