December 13, 2011
Banana Cake with Cream Cheese Frosting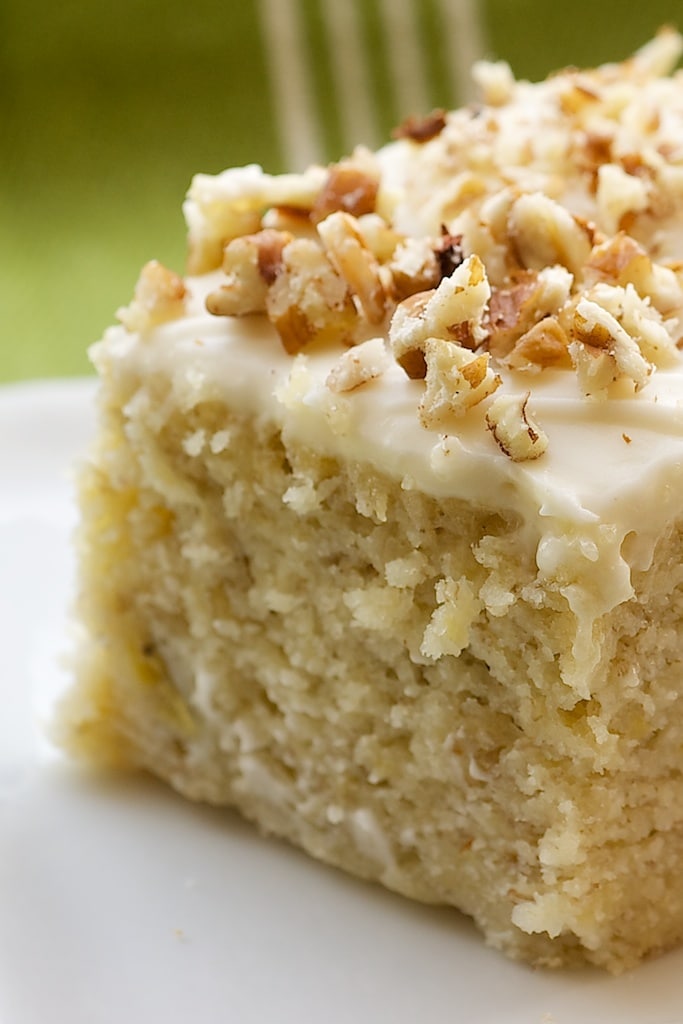 The frequency with which I bake with bananas is dependent on how many we buy that go uneaten. When I see them get to that lovely, ripe, baking stage, I start scouring my brain, all available cookbooks, and the internet for banana recipes. Having made banana bread too many times to count, I really wanted to bake something a little different.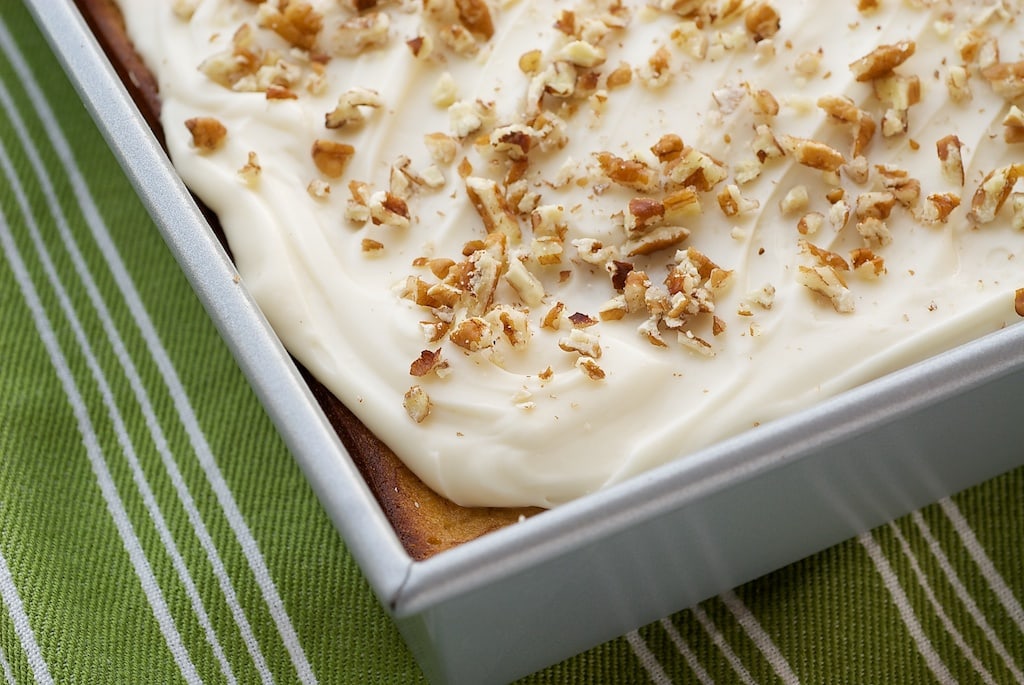 As I kept an eye on our latest batch of steadily ripening bananas, I remembered the glorious banana cupcakes at Billy's Bakery, one of my favorite NYC bakeries. With those lovelies in mind, I started my search for something similar.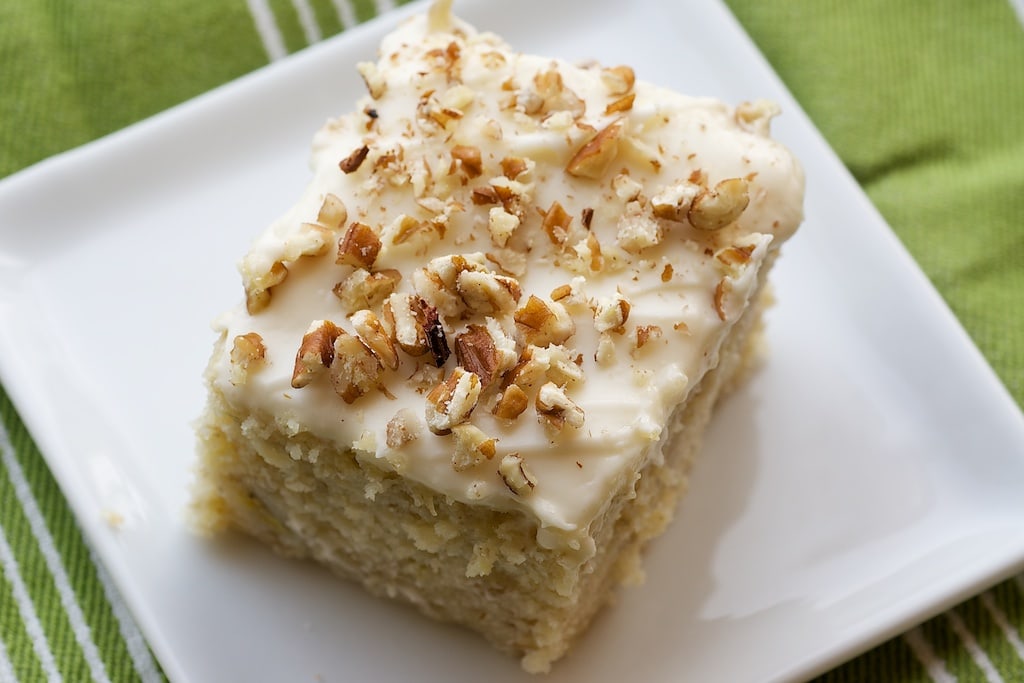 That leads us to this cake. I am a big fan of this cake. It's denser and sweeter than banana bread. And, of course, there's cream cheese frosting, which is one of my all-time favorite things. My initial instinct was to bemoan only having an 8-inch square cake. On further contemplation, though, I think having more of it around would be dangerous.
Recommended Equipment:
Banana Cake with Cream Cheese Frosting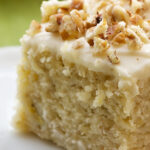 Ingredients
For the cake:

2 cups all-purpose flour
2 teaspoons baking powder
1/2 teaspoon salt
4 tablespoons unsalted butter, at room temperature
2 tablespoons canola oil
3/4 cup granulated sugar
2 large eggs, at room temperature
1 large egg white, at room temperature
1 teaspoon vanilla extract
4 large ripe bananas
1/4 cup milk

For the frosting:

4 ounces cream cheese, at room temperature
1/2 teaspoon vanilla extract
1 & 1/2 cups confectioners' sugar
2 tablespoons chopped toasted nuts (optional)
Instructions
To make the cake:
Preheat oven to 375°. Spray an 8-inch square pan with cooking spray.
Whisk together flour, baking powder, and salt. Set aside.
Using an electric mixer, beat butter, oil, and sugar. Beat in eggs and egg white, 1 at a time, mixing well after each addition. Mix in vanilla.
In a separate bowl, mash bananas with milk. Set aside.
Gradually mix half of dry ingredients into butter mixture. Mix in bananas. Mix in remaining dry ingredients. Pour cake batter into prepared baking pan.
Bake 40-45 minutes, or until a toothpick inserted into center of cake comes out clean. Cool cake in pan on wire rack.
To make the frosting:
Using an electric mixer on medium speed, beat cream cheese and vanilla. Reduce speed and gradually add confectioners' sugar.
Spread frosting on cake. Sprinkle with nuts.
Notes
http://www.bakeorbreak.com/2011/12/banana-cake-with-cream-cheese-frosting/
Copyright 2016 Bake or Break