October 17, 2011
Blueberry Jamboree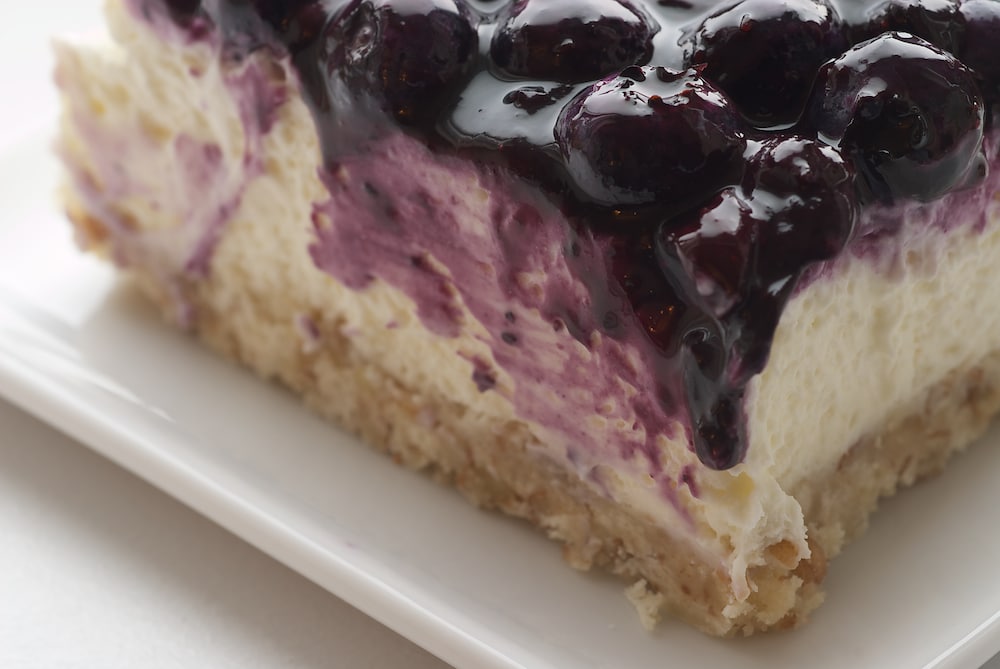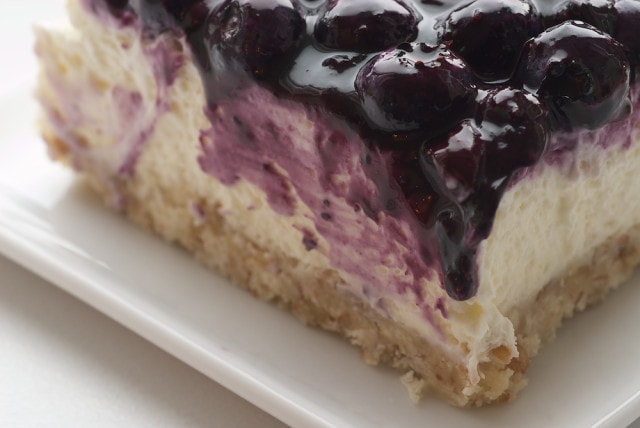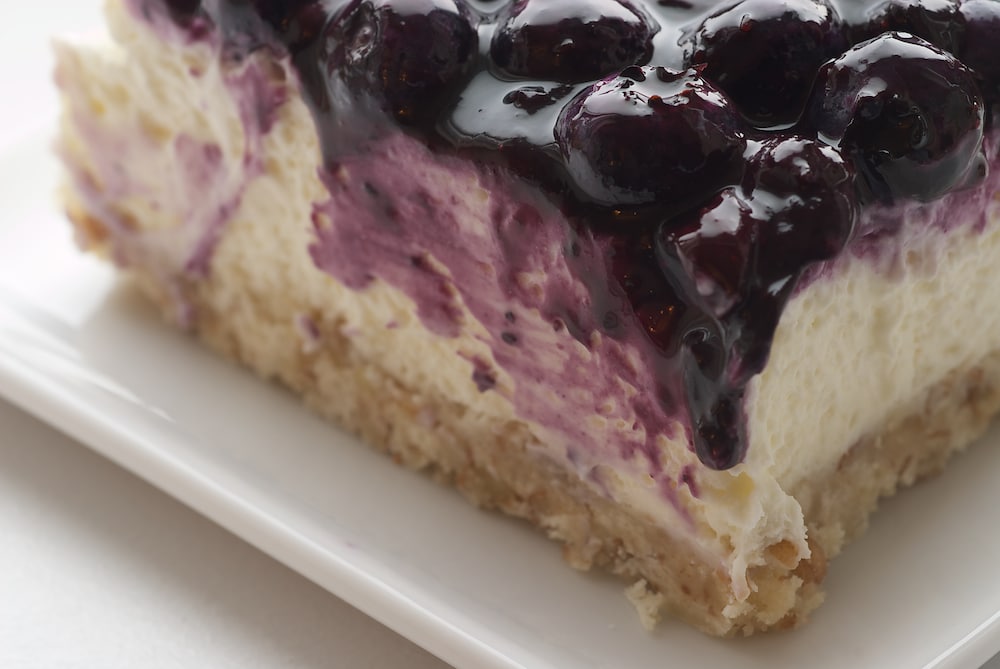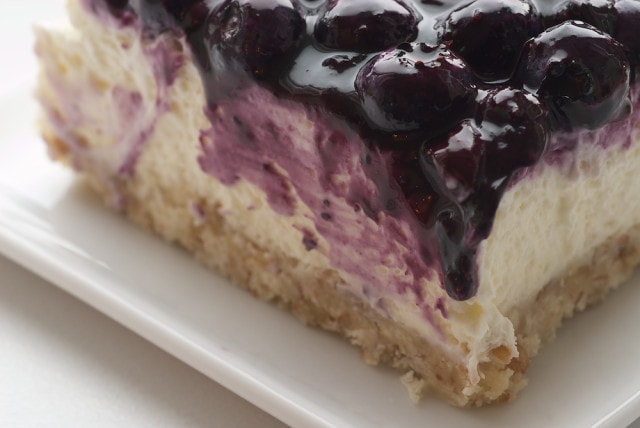 The last time I visited Magnolia Bakery, I noticed a sign proclaiming the staff favorite to be Blueberry Jamboree. I don't think I've ever eaten anything but cupcakes from Magnolia, but I was intrigued. Blueberries, cream cheese, whipped cream… what's not to like?

It's true that fall has arrived, at least here in New York. That usually has my baking brain thinking of apples and cinnamon and cobblers and such. Some of you might consider this a warm weather dessert. I try not to discriminate and would recommend making this anytime you have access to blueberries.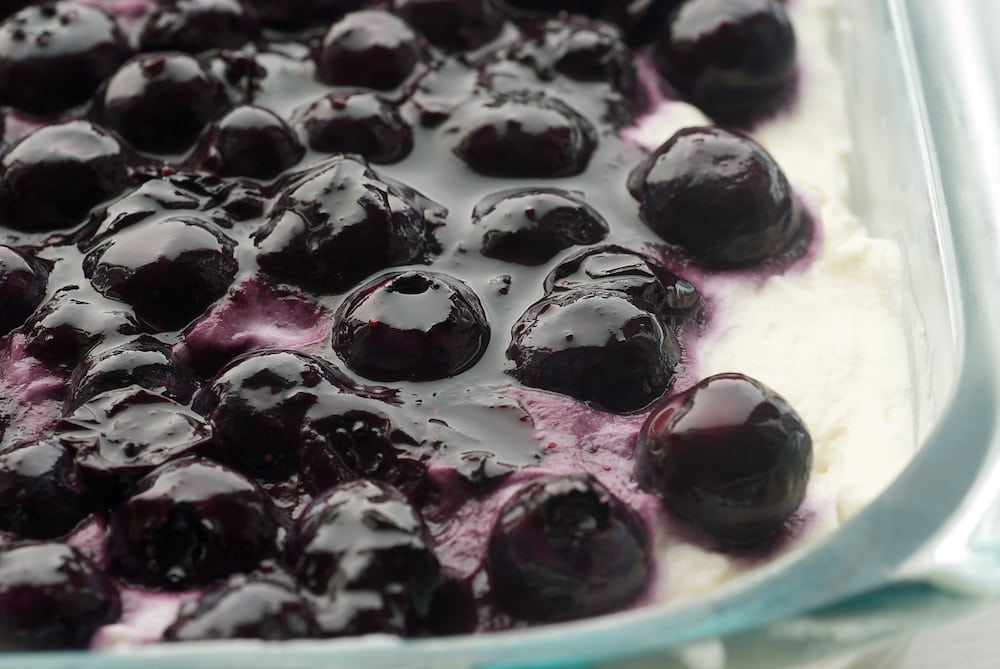 I confess that I have actually made something very similar to this. My mother used to make essentially the same thing, although she used canned blueberry pie filling and Cool Whip. While I do think the Magnolia version is better, I would have no qualms about going back to the more convenient method.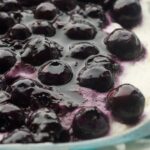 Ingredients
For the topping:

3 & 1/2 cups fresh blueberries, divided
1/4 cup granulated sugar
1/8 cup brown sugar
1 tablespoon + 1 & 1/2 teaspoons cornstarch, dissolved in 1 tablespoon + 1 & 1/2 teaspoons water
3/4 teaspoon lemon zest

For the crust:

3/4 cup unsalted butter, melted
2 cups all-purpose flour
1 cup toasted pecans, chopped

For the filling:

2 cups heavy cream
16 ounces cream cheese, room temperature
2 cups sifted confectioner's sugar
Instructions
To make the topping:
In a large pot, combine 1 & 1/2 cups blueberries, granulated sugar, and brown sugar. Cook on stovetop on medium-high heat, stirring constantly. Stir until sugar is combined, blueberries start to pop, and mixture comes to a boil.
Add cornstarch/water mixture. Stir until mixture becomes thick.
Remove from heat. Stir in remaining 2 cups blueberries and lemon zest.
Cool to room temperature and refrigerate until ready to use.
Yields 1 quart.
To make the crust:
Preheat oven to 325°. Butter a 9″x 13″ baking dish.
Combine ingredients. Press into bottom of prepared pan.
Bake until crust starts to brown lightly (about 15 minutes).
Cool to room temperature.
To make the filling:
Whip cream and set aside.
In a separate bowl, combine cream cheese and confectioner's sugar.
Fold whipped cream into cream cheese mixture until just combined. Spread filling onto crust. Top with a thin layer (about 4 cups) of blueberry pie filling.
Refrigerate 1 hour or until set.
Notes
http://www.bakeorbreak.com/2011/10/blueberry-jamboree/
Copyright 2016 Bake or Break