June 30, 2010
Hummingbird Cupcakes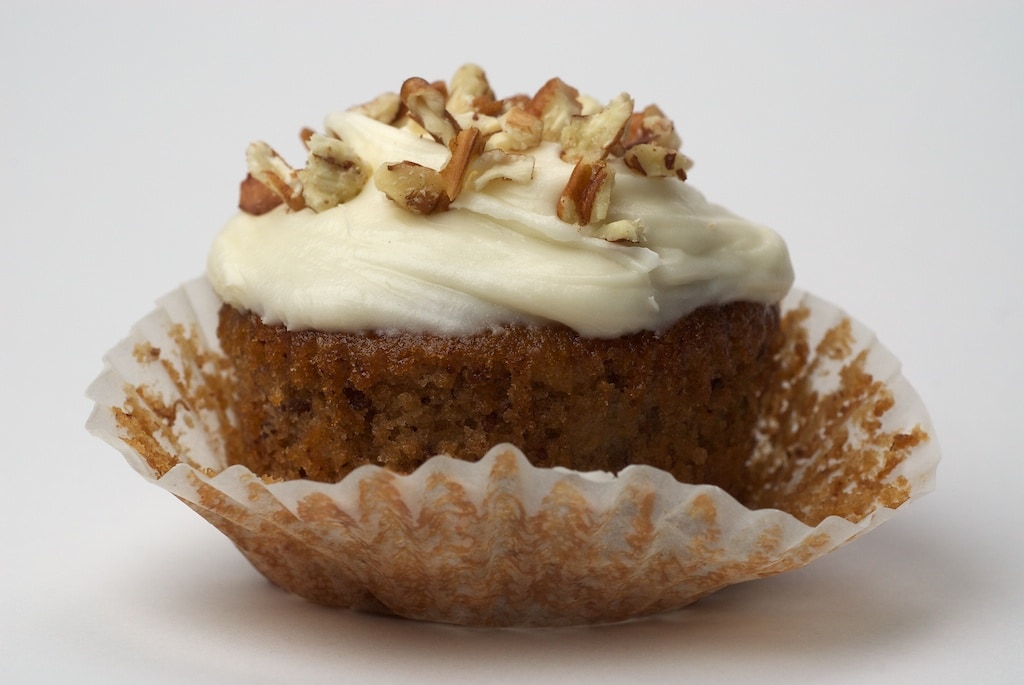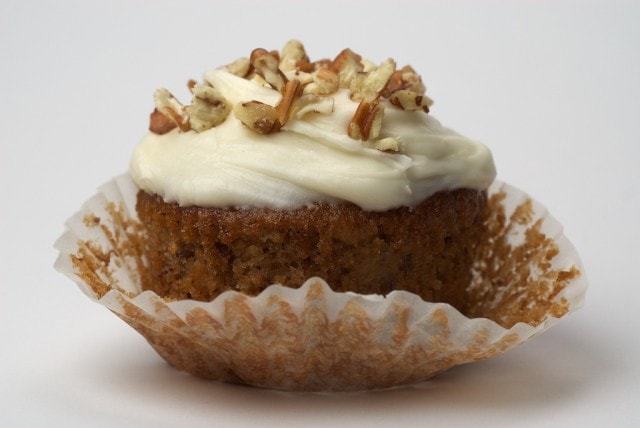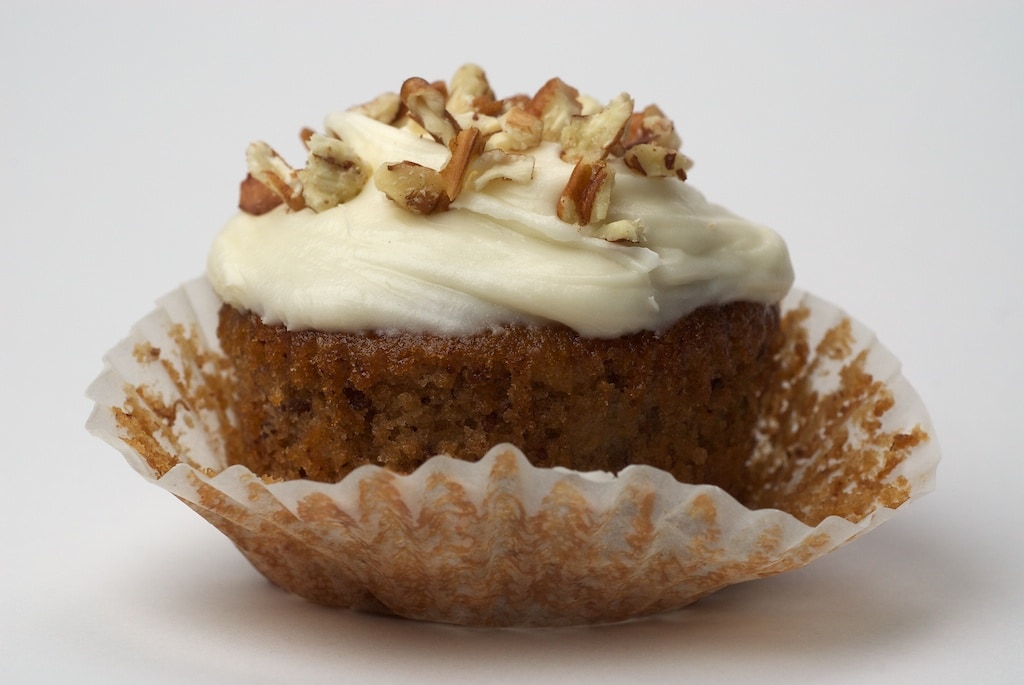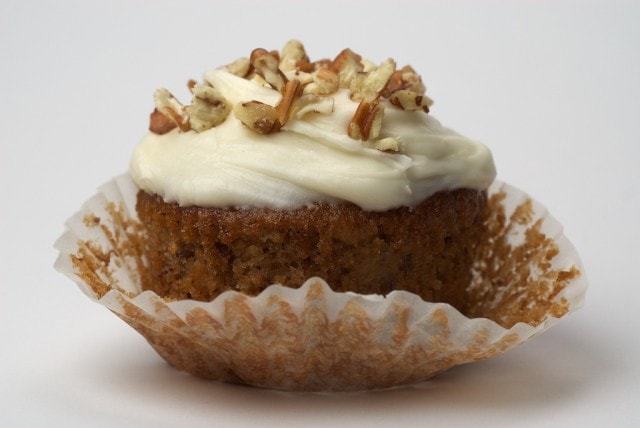 During our last trip to New York, we hit up the Cupcake Stop truck for an afternoon treat. I was surprised to find Hummingbird Cupcakes on their menu. For those of you unfamiliar with this particular cake, it is a fabulous Southern dessert that has been around for ages.

I hadn't had Hummingbird cake in years. Actually, I hadn't even thought about it in a while. I'm also pretty sure I've never made one. But, when I saw it in cupcake form on the menu that day among their other tasty flavors, I had no hesitation in making my choice. Since that day, I developed a hankering for Hummingbird cake that I just couldn't ignore. I decided to try them in cupcake form, too, as a tribute to the awesomeness that is Cupcake Stop.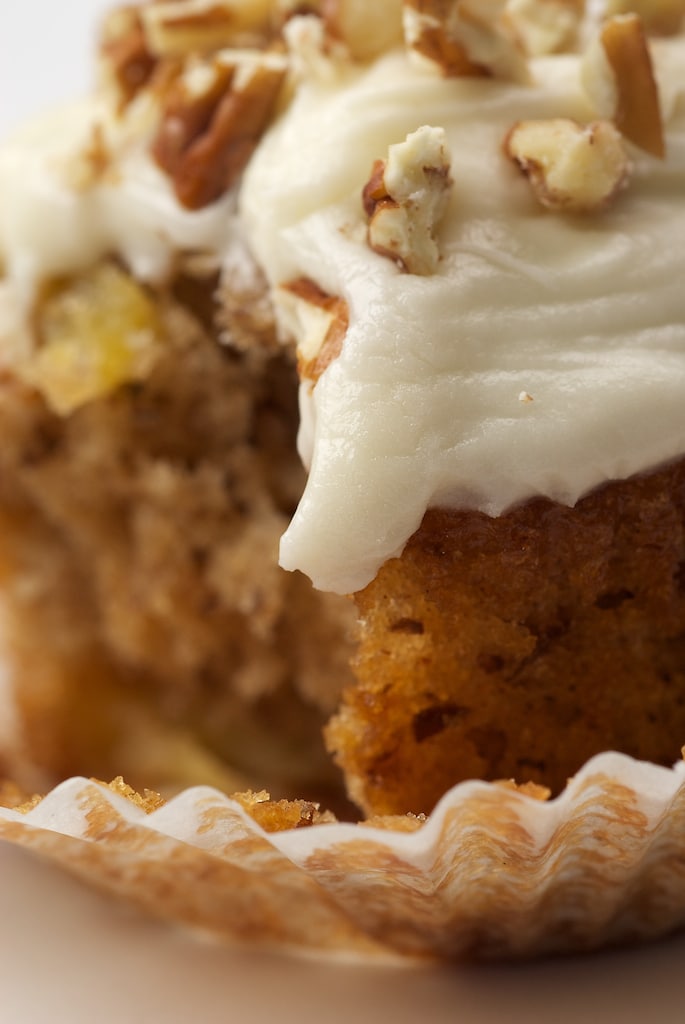 If I'd never eaten this cake, I probably wouldn't have read through the recipe and thought that it was a must-make cake. It's a bit of an odd combination – cinnamon, pineapple, pecans, bananas. Trust me, though, it is exceptionally good. It's a bit like eating banana bread with cream cheese frosting. Only better.
Taking chocolate options out of the equation, this is definitely one of my top-rated cakes. You know, even considering chocolate, I might just have to put it in the top ten.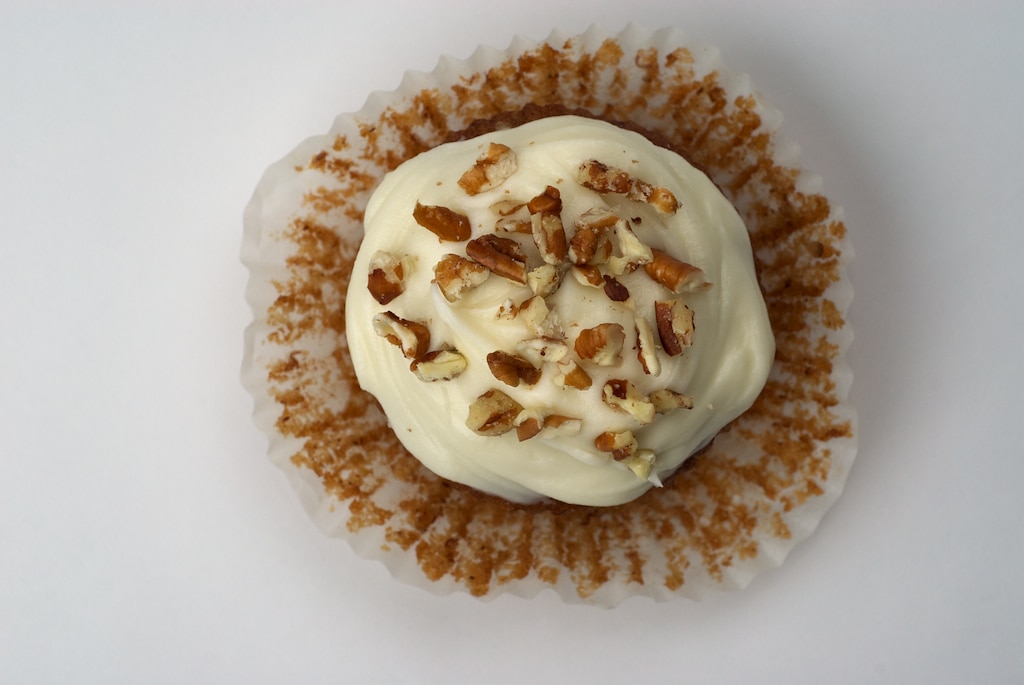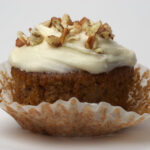 Ingredients
For the cake:

3 cups all-purpose flour
1 teaspoon baking soda
1 teaspoon salt
2 cups granulated sugar
1 teaspoon ground cinnamon
3 large eggs, beaten
1 cup vegetable or canola oil
1 & 1/2 teaspoons vanilla extract
1 8-ounce can crushed pineapple
1 cup chopped pecans
2 cups chopped bananas
chopped pecans or sanding sugar, for garnish

For the frosting:

8 ounces cream cheese, softened
1/2 cup unsalted butter, softened
16 ounces confectioners sugar, sifted
1 teaspoon vanilla extract
Instructions
To make the cupcakes:
Preheat oven to 350°. Grease and flour regular cupcake pans. Set aside.
Combine flour, baking soda, salt, sugar, and cinnamon in a large bowl. Add eggs and oil, stirring until dry ingredients are moistened. Stir in vanilla, pineapple, pecans, and bananas.
Pour batter into prepared pans. Bake for 25 minutes, until a toothpick inserted in the center comes out clean.
Cool in pans on wire racks for 10 minutes. Then, remove from pans and cool completely on wire racks.
To make the frosting:
Beat cream cheese and butter until creamy. Gradually add sugar, beating until light and fluffy. Stir in vanilla.
After cooling, frost cupcakes. Garnish, if desired.
Notes
http://www.bakeorbreak.com/2010/06/hummingbird-cupcakes/
Copyright 2016 Bake or Break