June 25, 2009
Cookies and Cream Cheesecakes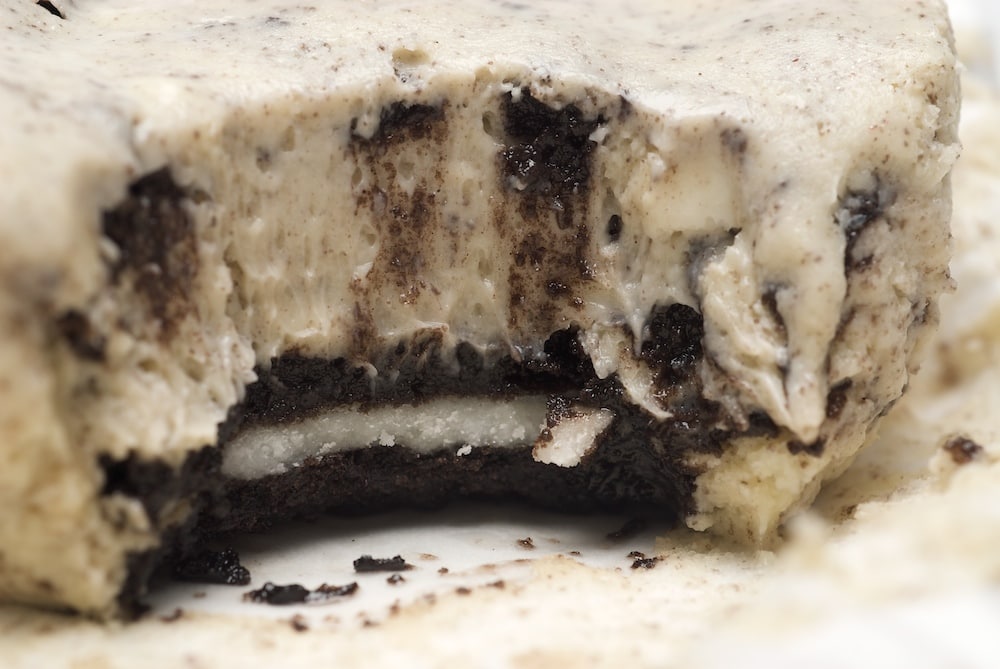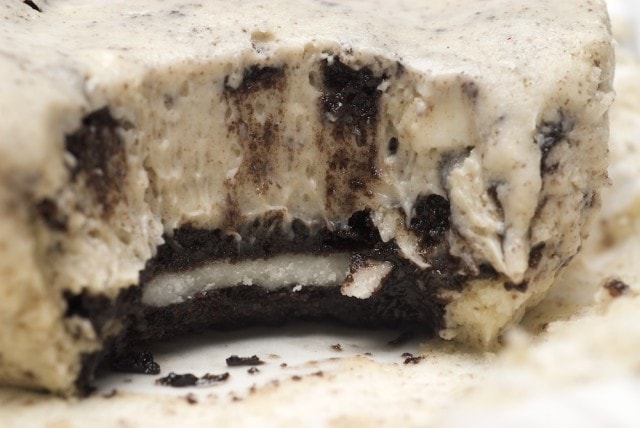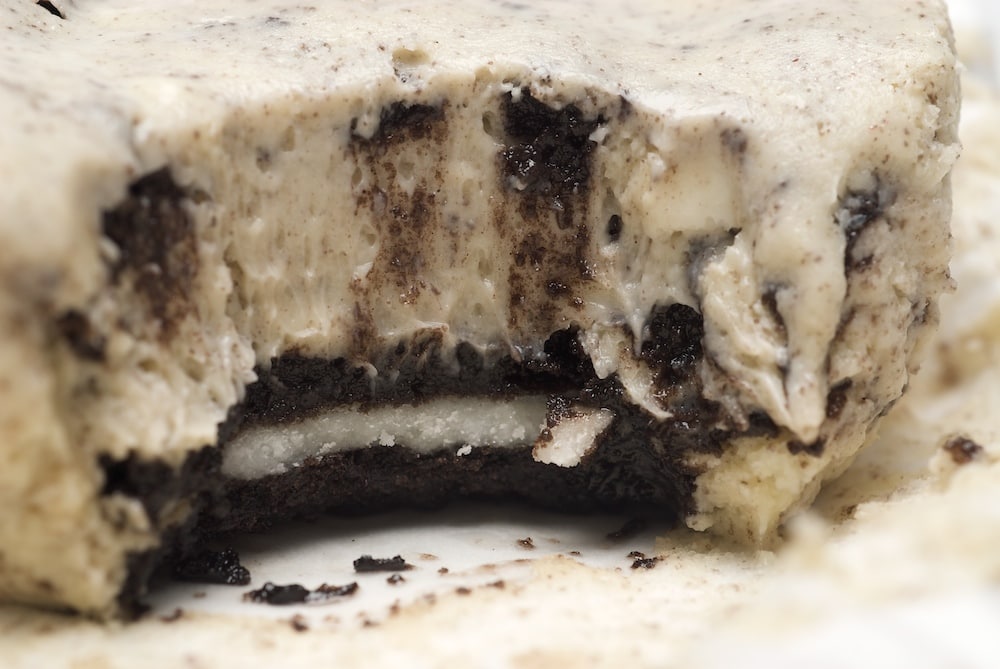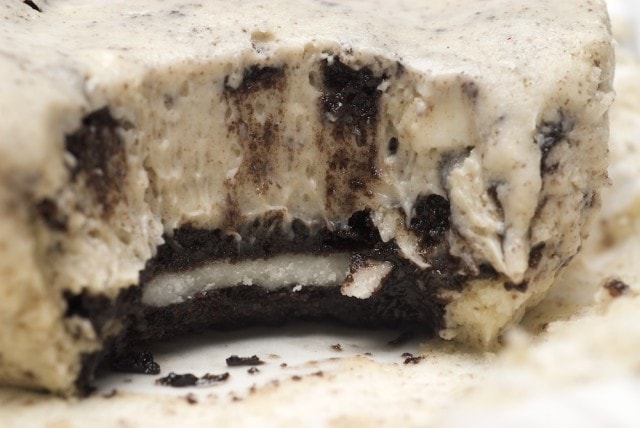 I'm not a huge fan of Oreos or, really, any kind of store-bought cookie. I have spoiled myself with the homemade variety. That being said, I am not the least bit hesitant to use store-bought cookies as an ingredient, like with these cheesecakes.
The crust of these little treats is actually a whole Oreo, not crumbs. Leaving the cookie intact makes for a thick crust that gets nice and soft after they've baked and chilled. Topping off those Oreos is one of my favorite things – cheesecake. Of course, it wouldn't meet the legal definition of a cookies and cream cheesecake without even more Oreos mixed into the cheesecake. I especially like the addition of sour cream to the cheesecake filling. It offsets all that sweet with just a little bit of tartness.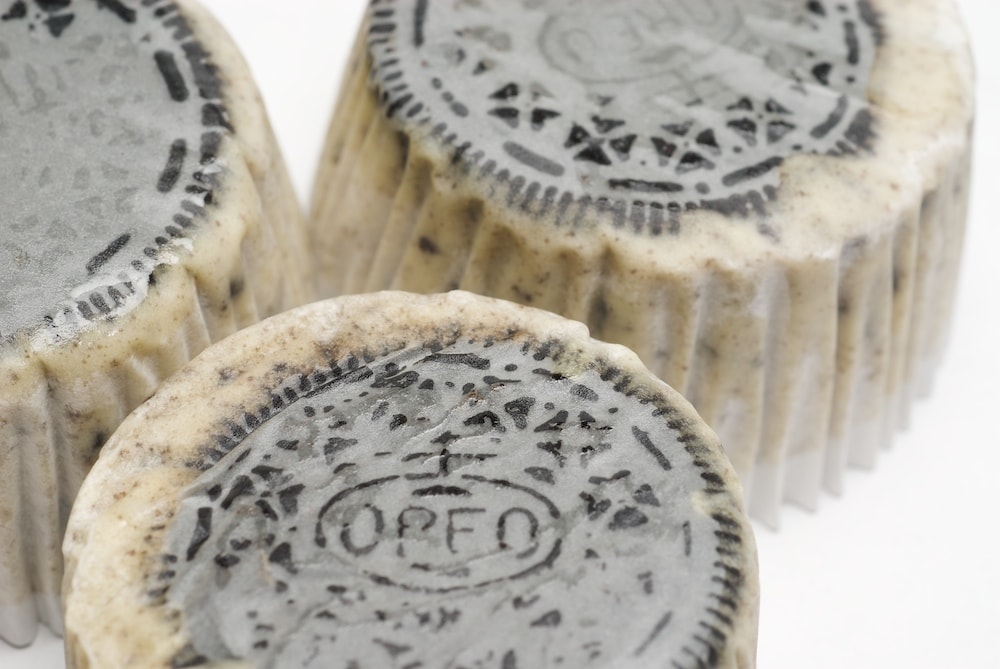 Quinn proclaimed these as one of the best things I've ever made. I have to say that even not being an Oreo fan, I might have to agree with him.
These cheesecakes are great for a crowd. I like to make individual treats for larger groups because they are so much easier to transport and serve. I made them for a baby shower and can imagine they'd be great for all of your backyard gatherings this summer.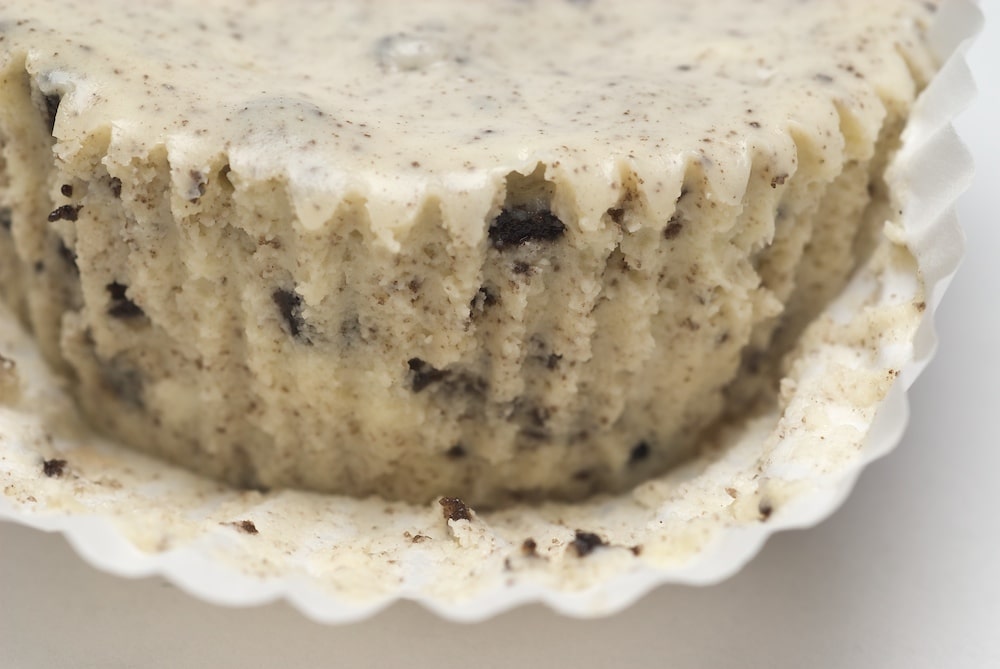 Recipe from the new and beautiful cookbook Martha Stewart's Cupcakes: 175 Inspired Ideas for Everyone's Favorite Treat.
Cookies and Cream Cheesecakes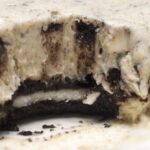 Ingredients
42 Oreos, 30 left whole and 12 coarsely chopped
2 pounds (32 ounces) cream cheese, softened
1 cup granulated sugar
1 teaspoon vanilla extract
4 large eggs, lightly beaten
1 cup sour cream
pinch of salt
Instructions
Preheat oven to 275°. Line standard muffin pans with liners. Place 1 whole cookie in the bottom of each liner.
Beat cream cheese at medium speed using an electric mixer. Gradually sugar, beating until combined. Beat in vanilla.
Drizzle in eggs, a bit at a time. Beat in sour cream and salt. Stir in chopped cookies.
Divide batter among pans. Bake for about 22 minutes or until filling is set.
Cool completely on wire racks. Refrigerate 4 hours or overnight. Remove from pans just before serving.
Notes
http://www.bakeorbreak.com/2009/06/cookies-and-cream-cheesecakes/
Copyright 2016 Bake or Break