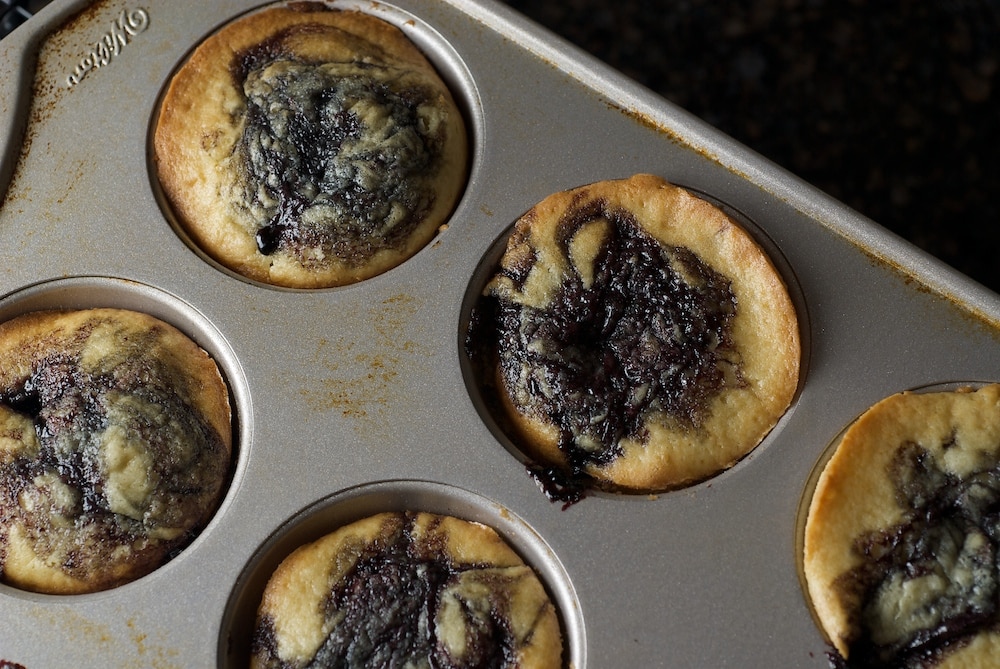 I am usually not quite motivated enough to bake anything for breakfast. Once in a while, however, I find some recipe that gives me that push I need to get myself up and in the kitchen. This is one of those recipes.
If you never believe another one of my recipe endorsements, believe this one. These little treats are so, so good. Quinn actually says that they are the best thing I've ever made. Granted, I've heard him say that about some other things, too. Even so, it's a short list. When asked, he rattled these off without great labor: sweet and salty cake, pear bread, brownie peanut butter cups, chocolate mascarpone brownies, and chocolate-glazed hazelnut mousse cake.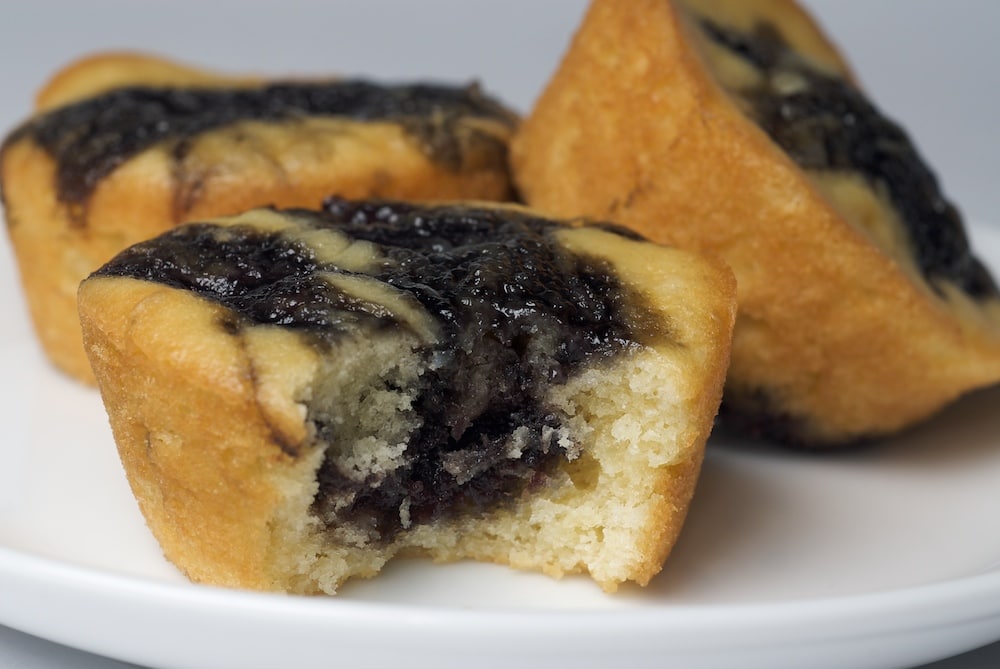 The first endorsement for these treats came from the author of The Buttercup Bake Shop Cookbook who says she eats one every morning. So many of her employees do, as well, that they must bake a double batch in order to have enough for their customers. Having sampled these now, I can see how they could easily become part of one's morning routine. Quinn has been nagging me about making more since before he polished off the last one.
Although they are made in muffin pans, that's about as far as the similarities go. They do not have the consistency or the look of muffins. They are much more moist and a bit creamy. Of course, I'm a bit of a sucker for swirled things, so that's just an aesthetic bonus for me.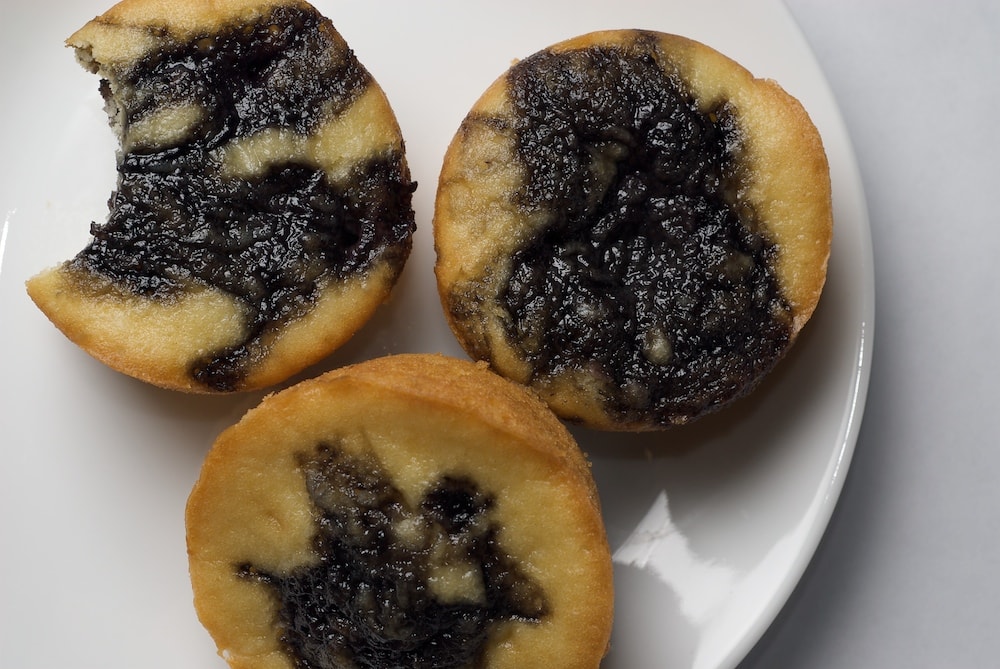 I used black raspberry preserves for these and was very pleased with that flavor combination. I also made a few with sour cherry jam
. We're pretty sure that we liked those even better. I would love to try these with blueberry or strawberry, too. No matter what your preference, just make them. And don't just save them for breakfast. They're a great little sweet any time of day.
Raspberry Cream Cheese Buns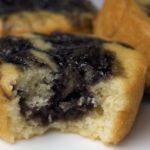 Ingredients
1 cup + 3/4 cup all-purpose flour
1 teaspoon baking soda
1/2 teaspoon baking powder
1/4 teaspoon salt
8 ounces cream cheese, softened
1/2 cup unsalted butter, softened
1 cup granulated sugar
2 large eggs, at room temperature
1/2 teaspoon vanilla extract
1/4 cup milk
1/4 to 1/3 cup raspberry preserves
Instructions
Preheat oven to 350°. Grease and flour a large (1-cup capacity) 12-cup muffin tin*.
Combine 1 cup flour, baking soda, baking powder, and salt.
Beat cream cheese, butter, and sugar on low speed of an electric mixer until fluffy, about 2-3 minutes. Beat in eggs, one at a time. Mix in vanilla. Add dry ingredients, alternating with milk. Add remaining 3/4 cup flour and mix until combined.
Spoon batter into muffin cups. Top with 3 small dollops of preserves and swirl into the batter using a small knife.
Bake for 20-25 minutes*, or until a pick inserted into the center comes out clean. Do not overbake.
Notes
http://www.bakeorbreak.com/2009/04/raspberry-cream-cheese-buns/
Copyright 2016 Bake or Break