October 15, 2008
Peanut Butter Surprise Cookies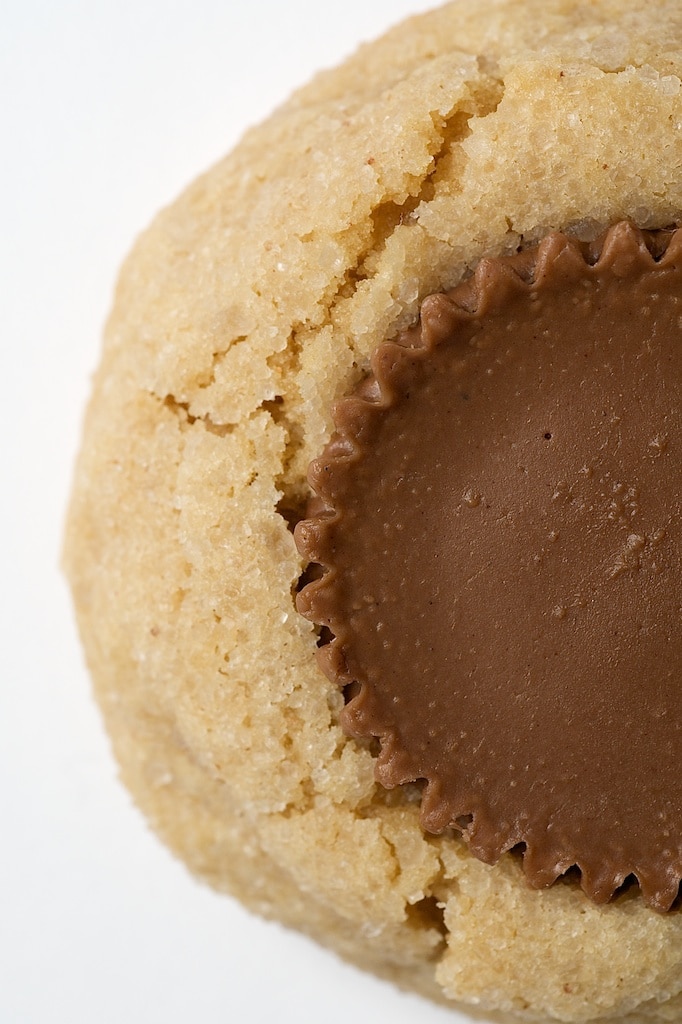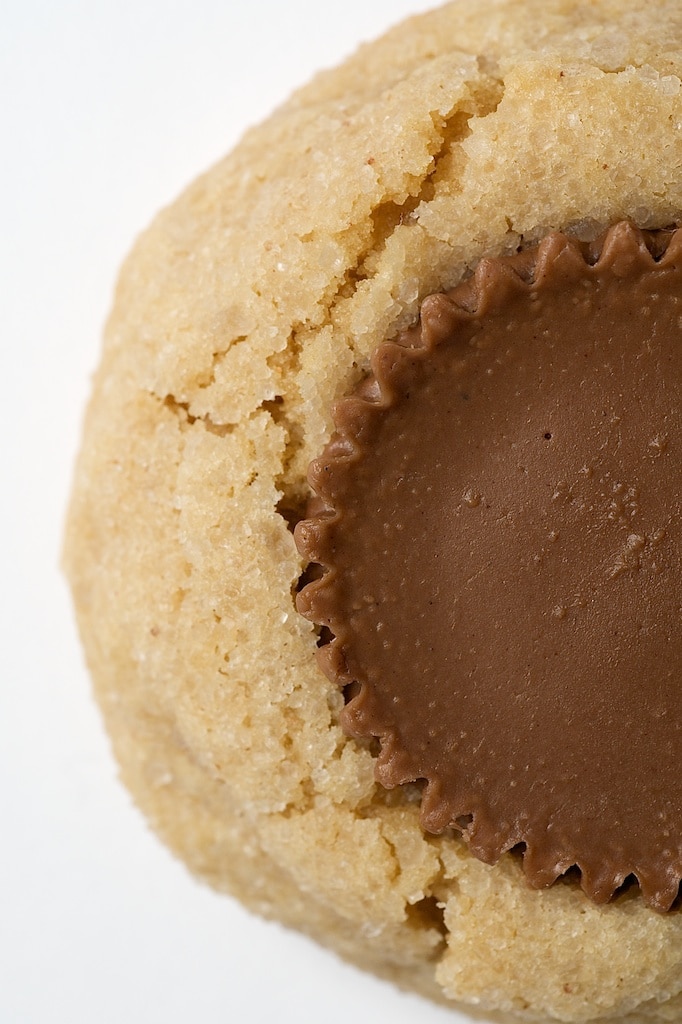 I was hit with a wave of nostalgia when I happened upon this recipe from Everyday Food. My mother used to make a very similar sweet treat. She took the quick and easy route, using refrigerated peanut butter cookie dough baked in mini muffin cups. Then, she would press a peanut butter cup into the center when they came out of the oven.

I, too, have made that version many times. However, it seems to be next to impossible to find refrigerated cookie dough that doesn't have trans-fats. So, I'll be sticking to this slightly more involved recipe from now on.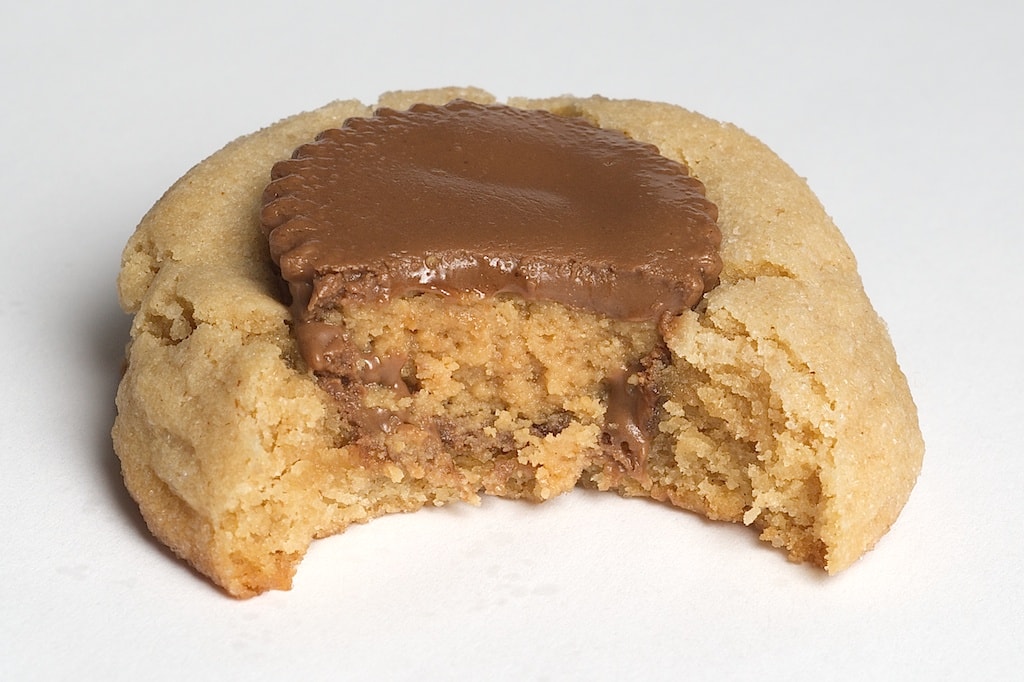 One of my favorite aspects of these cookies is the coating of sugar each cookie gets before they are baked. It really ups the sweetness and gives them a little something extra.
I shared a batch of these with my co-workers, and the quickly emptied container told me that they were a hit. Luckily, I managed to save a few for us and for photographic purposes. They are definitely a must-bake for all you chocolate and peanut butter fans.
Peanut Butter Surprise Cookies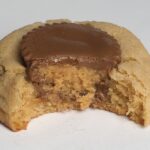 Ingredients
1/2 cup creamy peanut butter
4 tablespoons unsalted butter, at room temperature
1 cup packed light brown sugar
2 large eggs
1 teaspoon vanilla extract
1 & 1/2 cups all-purpose flour
1 teaspoon baking powder
1/4 teaspoon salt
1/3 cup granulated sugar, for rolling dough
36 mini peanut butter cups, chilled and unwrapped
Instructions
Preheat oven to 350°.
Whisk together flour, baking powder, and salt. Set aside.
Using an electric mixer, mix peanut butter and butter until smooth. Add brown sugar and beat until combined. Add eggs and vanilla, mixing until combined. Gradually add flour mixture, mixing just until combined.
Scoop dough by tablespoons and roll into balls. Roll balls in granulated sugar to coat completely. Place 2 inches apart on baking sheets.
Bake about 7 minutes, or until cookies begin to puff slightly. Remove from oven, and press one peanut butter cup in the center of each cookie. Bake for about 6 minutes, or until golden brown and chocolate has begun to melt.
Cool 10 minutes on pans. Then, transfer to wire racks to cool completely.
Notes
Note that cook time is per baking pan.
Recipe adapted from Everyday Food.
http://www.bakeorbreak.com/2008/10/peanut-butter-surprise-cookies/
Copyright 2016 Bake or Break