August 10, 2008
Coconut Pecan Shortbread Squares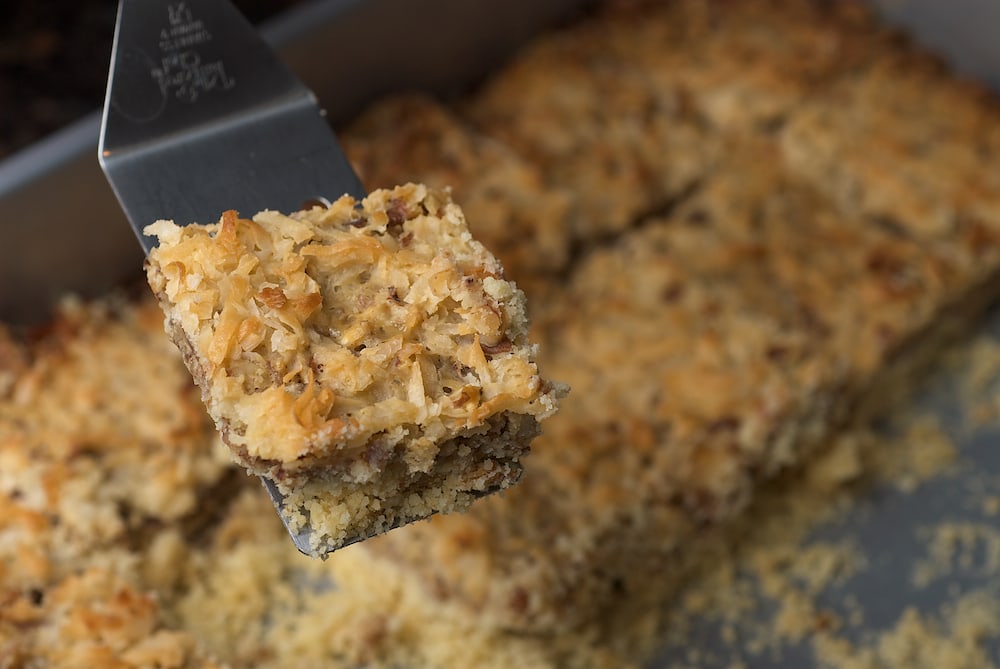 I've been on a bit of an unplanned hiatus from BoB. No big reasons, just a whole bunch of little ones that add up. I actually haven't quite gotten around to turning the oven back on. I do plan on getting back in the kitchen this week. In the meantime, I'll share these bars that I made a while back.

You regular readers know all about Quinn's long-standing aversion to coconut and my abiding love of it. My coconut-containing baked goods are few and far between. I have to plan it out in advance so I have someone else who will take them off my hands once I've had my sampling.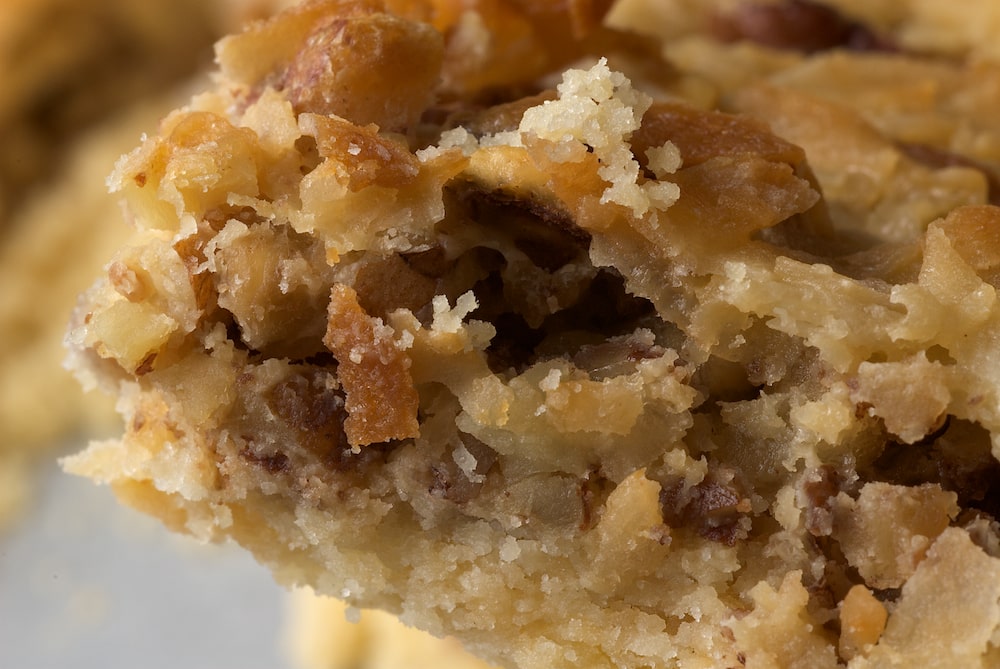 These bars feature not only coconut, but also my beloved pecan sitting atop a shortbread crust. They are gooey and chewy and just plain delicious. The flavor of them reminds me a bit of that wonderful traditional frosting on German chocolate cake. The crust is a very simple combination of butter and flour. It's understated and that works very well with the flavorful topping.
The recipe comes from More From Magnolia, the follow- up to The Magnolia Bakery Cookbook. The book describes these by saying that they couldn't be easier to make. That's very true. Just five ingredients and very little time are required to make them. The only difficult part is waiting overnight to get to eat them.
Coconut Pecan Shortbread Squares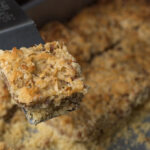 Ingredients
1 cup unsalted butter, softened and cut into small pieces
2 cups all-purpose flour
2 cups coarsely chopped toasted pecans
1 cup sweetened shredded coconut
14 ounces sweetened condensed milk
Instructions
Preheat oven to 350°.
Using an electric mixer on medium speed, beat together butter and flour until crumbly and well combined. Transfer to an ungreased 13″x 9″pan. Pat crust firmly and evenly into the pan. Bake for 15 minutes. Remove from oven and cool for 30 minutes.
Sprinkle pecans and then the coconut over the crust. Pour condensed milk on top, completely covering the coconut. Spread with a spatula if necessary. Bake 30-35 minutes or until lightly golden.
Cool to room temperature. Cover tightly and allow to set overnight before cutting.
Notes
http://www.bakeorbreak.com/2008/08/coconut-pecan-shortbread-squares/
Copyright 2016 Bake or Break