July 9, 2008
My Favorite Chocolate Chip Cookies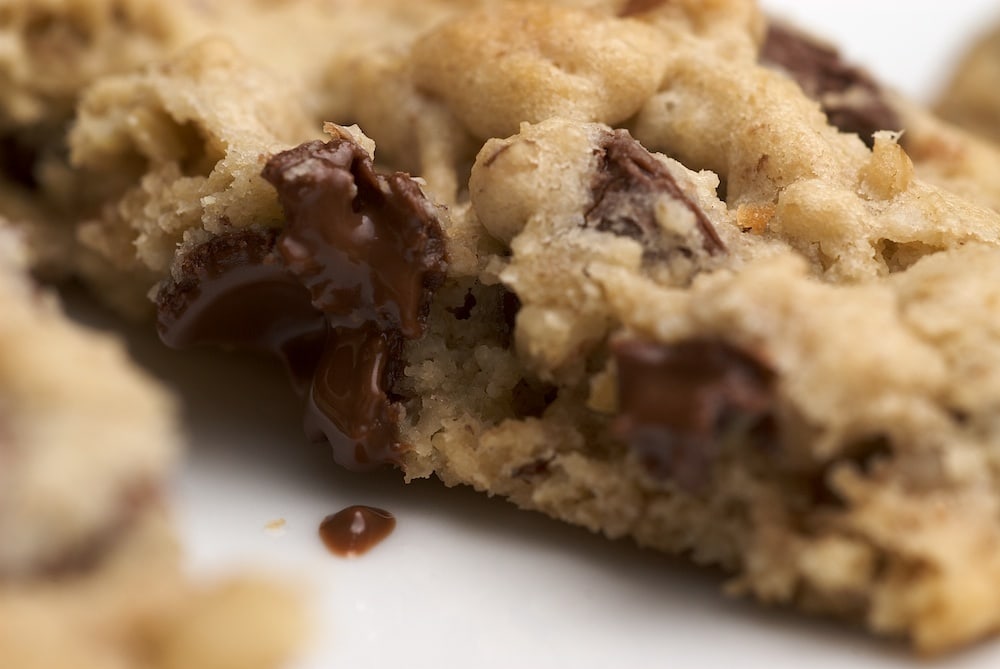 Last month, BoB quietly celebrated two years of baking and blogging. I tried desperately to come up with some clever, unique way to mark that mini-achievement. Sadly, nothing seemed to come to mind. Then, I thought if BoB is all about baking, why not share with you one of my very favorite recipes?

This is my go-to recipe for chocolate chip cookies. If ever I need to make a good impression through baked goods, these are my ticket. I've yet to give them to anyone who didn't love them. Maybe they were all just being nice, but I don't think so.
I am calling these my favorite chocolate chip cookie with a bit of hesitation. Not that they aren't wonderful, because they truly are. But, I realize that not everyone will consider these the best chocolate chip cookie they've ever made. And, of course, there are many recipes out there still untried in my kitchen that I could potentially prefer to these. But, these have stood the test of time (well, at least for several years) and I still love them and get requests for them.
I adapted this recipe from one I found in a Southern Living cookbook several years ago. It made about twice as much cookie dough and nearly killed my stand mixer. Their cookies were to be made into giant cookies, much like those from the famous Levain Bakery. I opt for less dough and smaller cookies.
Even with a scaled recipe that makes about half the original amount of dough, my stand mixer really has to work to mix these. I don't think I'd ever want to make these without the aid of a stand mixer. If you don't have one, I might recommend halving the recipe to make it a bit easier.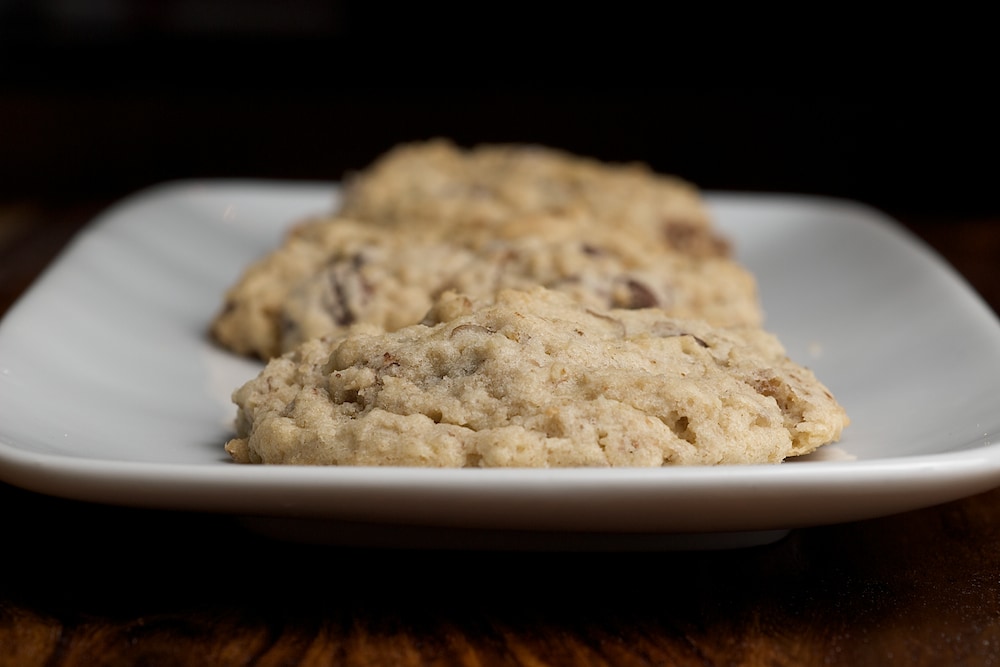 So, what makes these so good? I'm not sure I can pinpoint any one thing. It's just the whole package. I love that the oats are ground before mixing them in. They add a nice chewiness while not drawing too much attention to themselves. The two kinds of chocolate are just brilliant, and you know I'm going to tell you to use the very best you can find. And, of course, my beloved pecan just makes them even better.
As Bake or Break enters its third year, I thank all of you for reading and commenting. These first two years have been so wonderful and exciting and surprising, and I look forward to many more!
My Favorite Chocolate Chip Cookies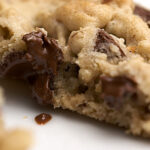 Ingredients
1 cup unsalted butter, softened
1 cup granulated sugar
1 cup firmly packed light brown sugar
2 large eggs
1 teaspoon vanilla extract
2 cups all-purpose flour
1 teaspoon baking powder
1 teaspoon baking soda
1/2 teaspoon salt
2 & 1/2 cups uncooked regular oats
1 & 1/2 cups semisweet chocolate chips
4 ounces milk chocolate candy bar, coarsely chopped
1 cup chopped pecans
Instructions
Preheat oven to 375°.
Beat butter at medium speed in a heavy-duty mixer until creamy. Gradually add sugars and beat well. Add eggs and vanilla, beating well.
In a separate bowl, combine flour, baking powder, bakings soda, and salt. Gradually add to butter mixture and beat well.
Process oats in a food processor until finely ground. Add to butter mixture and beat well. Stir in chocolates and pecans.
Drop cookies by tablespoonfuls onto ungreased baking sheets. Bake for 8-10 minutes or until lightly browned. Cool slightly on baking sheets. Then, remove to wire racks to cool completely.
Notes
http://www.bakeorbreak.com/2008/07/my-favorite-chocolate-chip-cookies/
Copyright 2016 Bake or Break