December 21, 2007
Oatmeal Raspberry Bars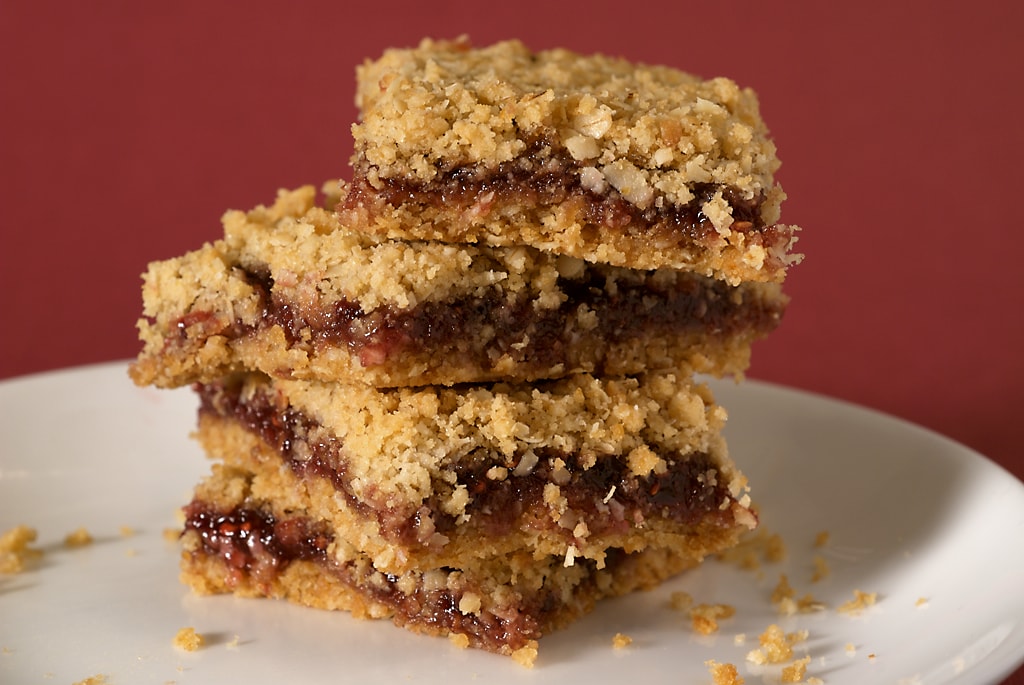 Most times when I make a recipe, I have spent a good deal of time looking for one with something specific, whether it be an idea I have or just an ingredient I have on hand. If I'm wanting brownies, for instance, I may look through ten cookbooks, my Yep files, and dozens of online recipes trying to find just the right one for what I have in mind.

Then there are times like today, when I've been at work all day and don't have much motivation to trudge through my usual methods. I quickly find a recipe that looks quick and easy, and just go with it. That doesn't always work out for the best, but some times you hit the proverbial jackpot. Today's jackpot comes in the form of raspberry bars.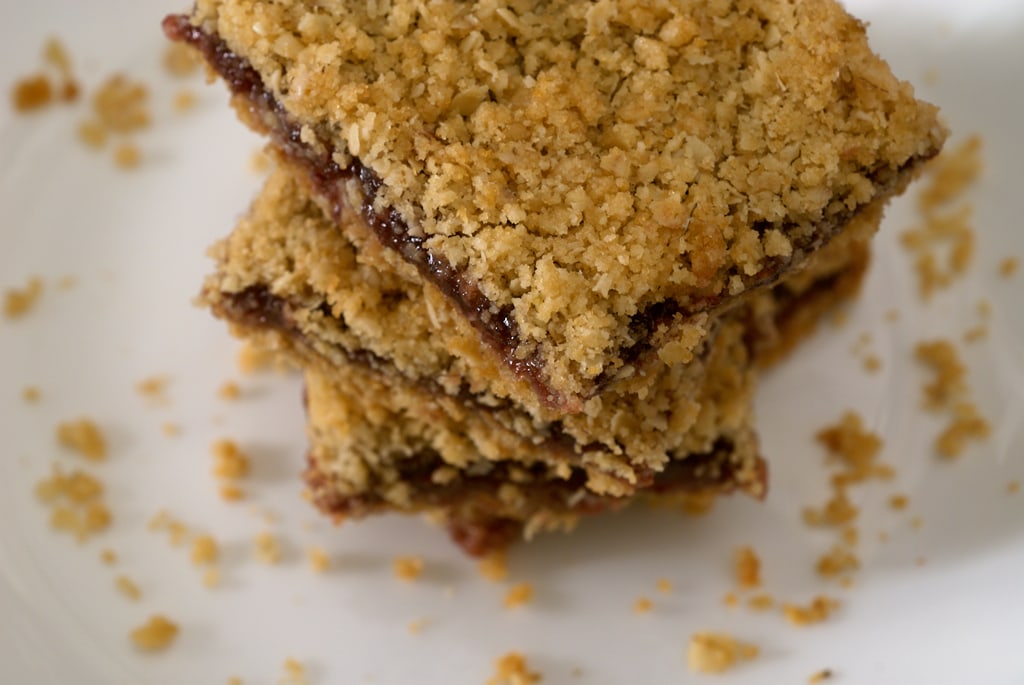 A couple of notes about the recipe. I didn't have any lemons on hand for zesting, so I used about 1/2 tablespoon of lemon extract. The normal substitution is half the amount of zest, but I went a little lighter. It's a good idea to add the extract while the food processor is pulsing so it gets evenly mixed into the crust. Also, as I was ready to put these in the oven, I noticed that there is no suggested baking time. My bars baked for about 25 minutes.
So, are they quick? Yes, from the moment I started gathering my mise en place to the time I put the pan in the oven, only about 25 minutes had passed. What about easy? The crust/topping gets mixed in a food processor. The raspberry component comes from a jar. In terms of return on investment, these bars are more than a winner.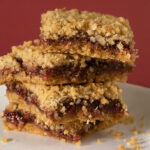 Ingredients
1 & 3/4 cups all-purpose flour
1 cup packed light brown sugar
1 teaspoon salt
1/2 teaspoon baking soda
3/4 cup unsalted butter, cold and cut into small pieces
1 & 1/2 cups quick cooking oats
1/2 tablespoon lemon extract
1 & 1/2 cups raspberry jam
Instructions
Preheat oven to 350°. Grease a 9"x 13" baking pan.
Place flour, brown sugar, salt, and baking soda in the bowl of a food processor. Pulse to combine. Add butter and pulse until a dough forms.
Add oats and extract. Pulse twice to combine.
Press about 2/3 of the dough into the bottom of prepared pan.
Spread jam evenly over crust.
Sprinkle remaining dough over the top of the jam. Press down gently.
Bake 25 minutes, or until golden brown. Cool completely before cutting into bars.
http://www.bakeorbreak.com/2007/12/oatmeal-raspberry-bars/
Copyright 2016 Bake or Break