May 20, 2007
Buttermilk Mexican Chocolate Pound Cake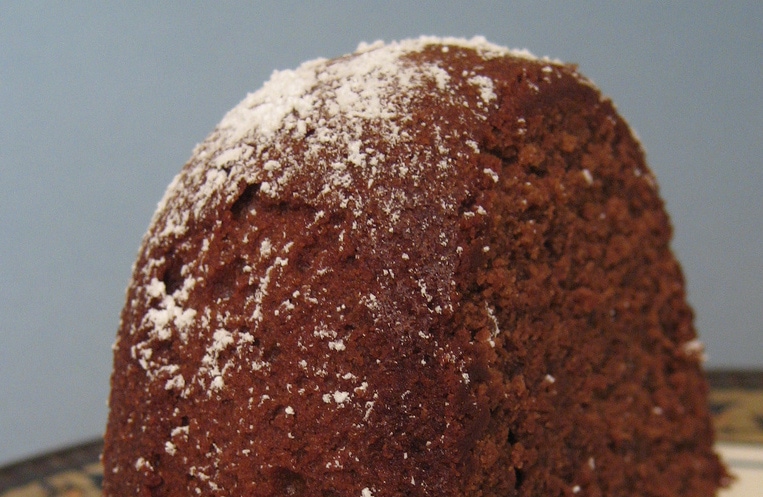 I find myself in the position of apologizing once again for my blogging absence. With work, travel, and selling our house, life here has been crazy at the very least. However, I am hoping to get back into the swing of things. I have many recipes and ideas that have been accumulating, so I should have plenty to bake and write about. Now, on to the baking…
My friend Tonya and I have enjoyed joint cooking ventures for many years. Usually with much success, although there was that one time we tried to make a cheesecake in a blender. Anyway, with us living hundreds of miles apart, we don't get the opportunity to cook together. Recently, we visited and, after realizing we had both marked the same Southern Living recipe, decided to get to baking.
We didn't have access to Mexican chocolate, but the semisweet chocolate plus cinnamon worked well. In an otherwise "normal" chocolate pound cake, that bit of cinnamon really gives the taste a boost. I will, however, be on the lookout for Mexican chocolate to try for this recipe.
This cake is dense without being heavy, as some pound cakes can be. It's really delicious, and the powdered sugar garnish just finishes it perfectly. We received nothing but compliments for this simple cake. Even 5-year-old Anna was a fan. So, it seems Tonya and I triumphed again.