December 25, 2006
Raspberry Almond Tarts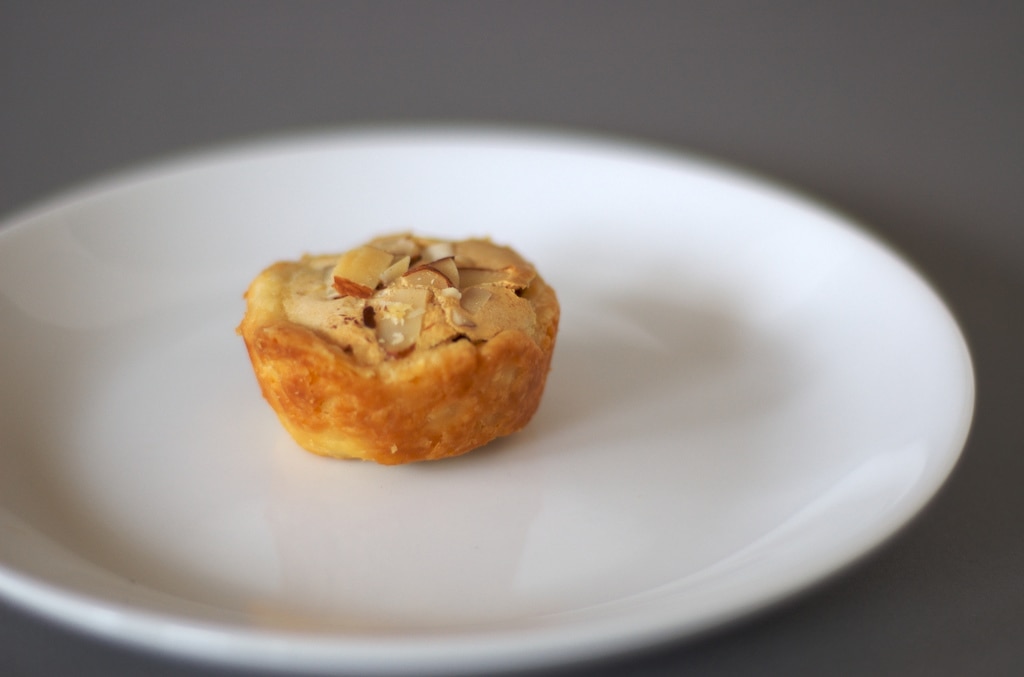 I like putting together little food gifts for the holidays. I love wrapping up something delicious from the kitchen and giving it to people. Finding new things to put in those gifts is half the fun to me. I love those bite-size sweets. So, when I found this Southern Living recipe, I added it to this year's list.
I don't bake with a lot of berries. I'm actually not a big berry fan at all. I like the flavor, just not the texture. Anyway, one flavor I love is raspberry. It also has the added bonus, in my book anyway, of looking very Christamas-y.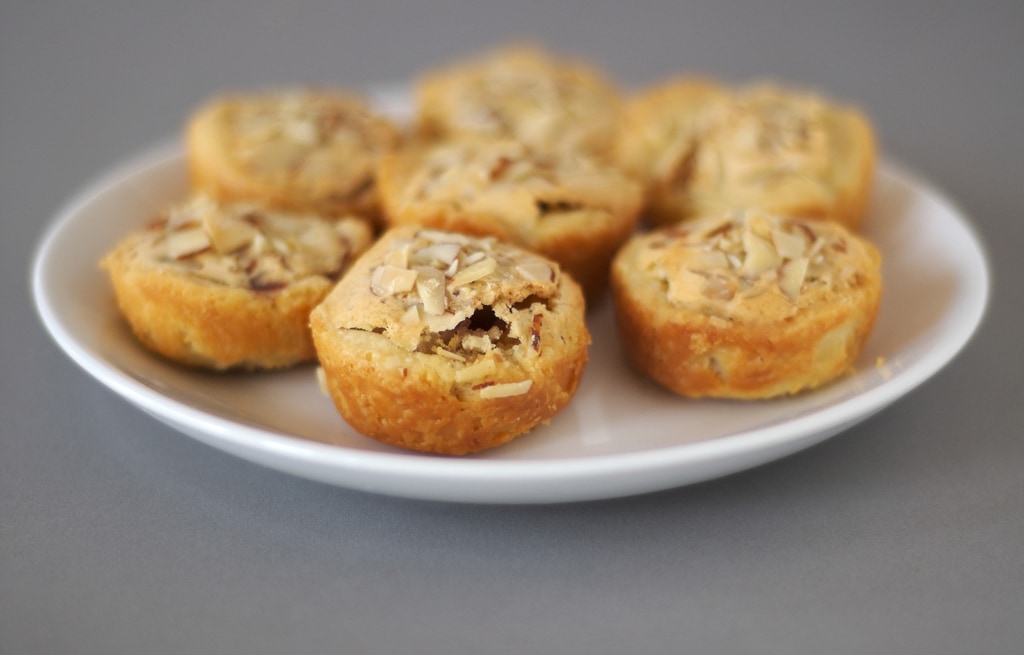 My favorite part of making these little tarts was the dough. Obviously, I would like it because of the cream cheese content. However, the best part about it is that it doesn't have to be rolled out!!! Homemade crust without a rolling pin? It's like a little Christmas present to myself!
These little tarts are so delicious! I love the combination of raspberry and almond. Using raspberry preserves and almond paste makes them simple to make, too. And, of course, they look perfect in a little holiday gift box.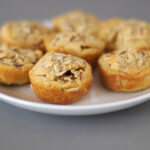 Ingredients
1/2 cup unsalted butter, softened
3 ounces cream cheese softened
1 cup all-purpose flour
1/3 cup seedless raspberry preserves
1 large egg
1/2 cup granulated sugar
1/3 cup almond paste, crumbled
1/2 cup whole blanched almonds, coarsely chopped
Instructions
Using an electric mixer on medium speed, beat butter and cream cheese until light and creamy. Add flour, and beat until blended. Cover dough and chill 1 hour.
Preheat oven to 325°. Set aside mini muffin pans (You'll need 24 cups).
Shape crust dough into 24 1-inch balls. Place 1 ball in each cup of mini muffin pans. Press evenly into bottom and up sides of each cup.
Spoon 1/2 teaspoon preserves into bottom of each tart.
Stir together egg, sugar, and crumbled almond paste. Place about 1 teaspoonful over preserves. Sprinkle with chopped almonds.
Bake 25-30 minutes, or until golden brown. Cool in pans on a wire rack for 5-10 minutes. Then, remove tarts from pans to cool completely.
Notes
http://www.bakeorbreak.com/2006/12/raspberry-almond-tarts/
Copyright 2016 Bake or Break