December 21, 2006
Irish Cream Brownies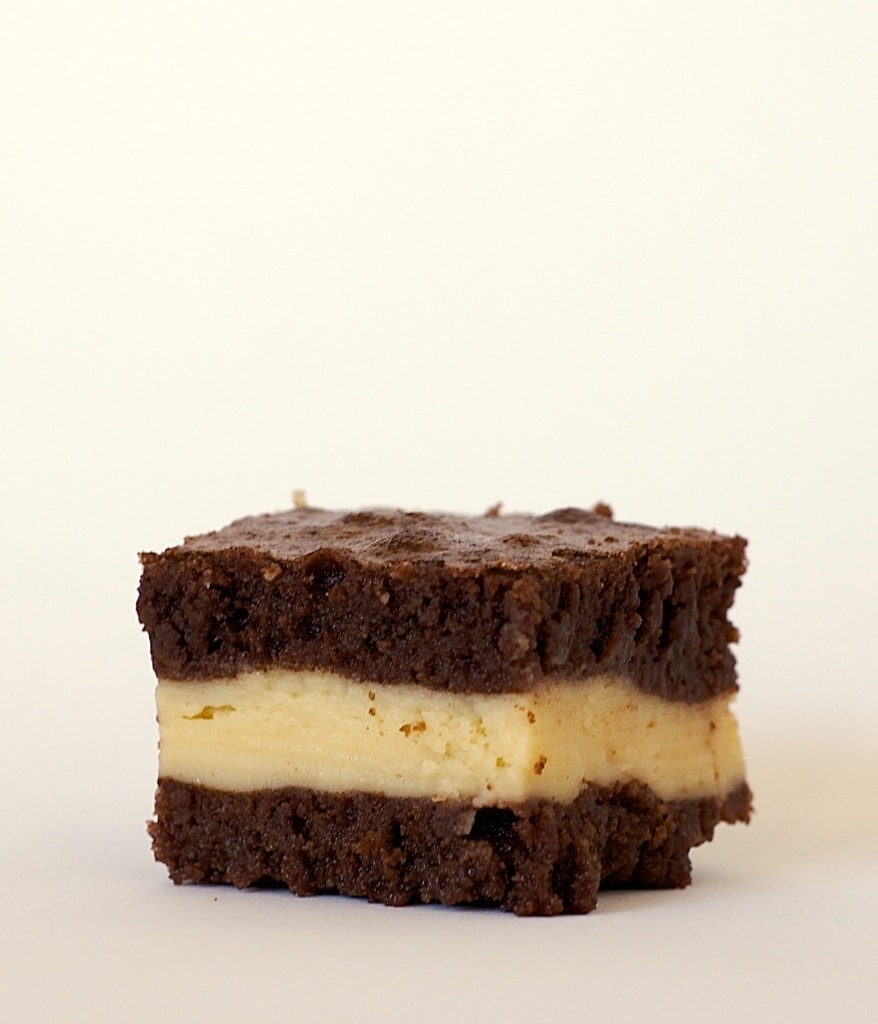 The hardest part about holiday baking is deciding what to make. It's not that I can't find recipes. It's that I find too many recipes. I spend far too much time deliberating the virtues of each one when I could be in the kitchen happily baking. When I found this recipe, however, I had no choice but to make them. Irish Cream? Brownies? Are you kidding?

The Irish Cream is incorporated by mixing it with cream cheese. (They just get better and better, don't they?) This mixture sits beautifully between two chocolate layers. You can swirl the layers together, but I thought I would like the look of the distinct layers better. It reminds me of those famous New York black and white cookies that I've never gotten around to making myself.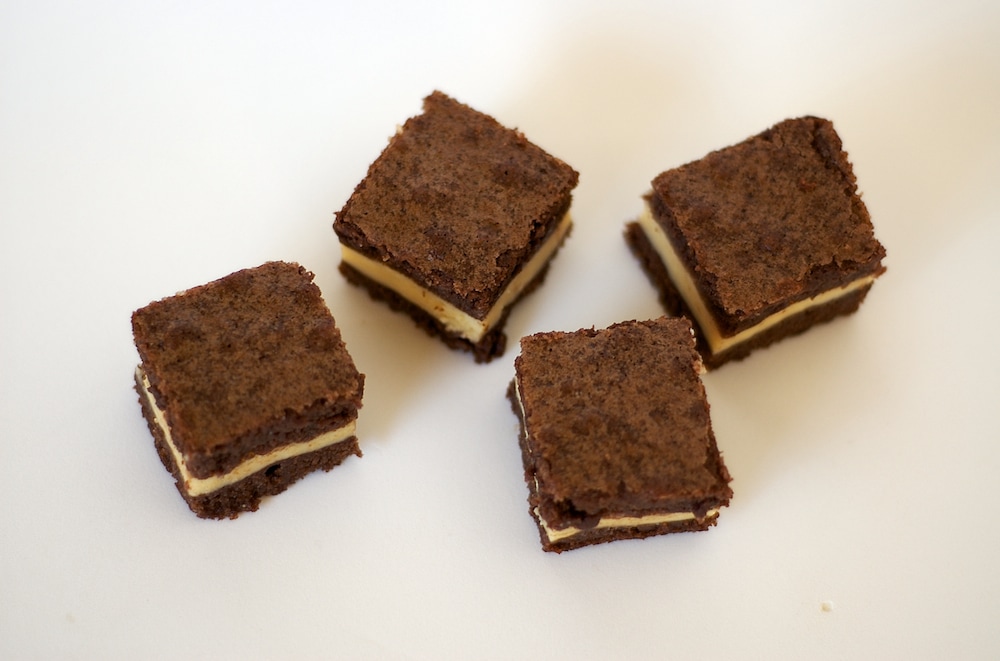 One thing that bothers me about most brownie recipes is that you put in all the work for an 8- or 9-inch square pan's worth of brownies. Not this one. Get out that 9″ x 13″. You'll have plenty to keep and to share for the holidays. I do recommend cutting them small. They are rich enough that a small bite is plenty.
The hardest part about holiday blogging is finding time to get all the things I'm baking onto this little site. I hope to make up for lost time in the next few days. Wish me luck!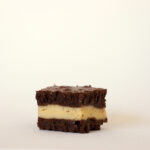 Ingredients
For the brownies:

1 cup unsalted butter
4 (1 ounce) squares unsweetened chocolate
2 cups granulated sugar
4 large eggs
1 & 1/2 cups all-purpose flour
1/2 teaspoon salt

For the filling:

16 ounces cream cheese
1/3 cup granulated sugar
1 large egg
3 tablespoons Bailey's Irish Cream liqueur
Instructions
To make the brownies:
Place butter and chocolate into a medium saucepan and melt over low heat, stirring often. Remove from heat and let cool.
Preheat oven to 350°. Line a 13"× 9" baking pan with aluminum foil and lightly coat with a non-stick cooking spray.
Beat sugar and eggs together in a medium bowl with an electric mixer until lightened and fluffy (approximately 4 minutes). Add flour and salt gradually. Fold in the melted chocolate mixture.
To make the filling:
Combine cream cheese and sugar in another medium bowl. Beat until creamy. Add egg and liqueur and beat until smooth.
To assemble:
Pour half of the brownie batter into the pan. Spread all of the filling over the chocolate layer. Pour the remaining brownie batter over the cream cheese layer and smooth. If desired, swirl the layers together with a knife for a marbled effect.
Bake for 40 minutes. Cool completely before cutting.
http://www.bakeorbreak.com/2006/12/irish-cream-brownies/
Copyright 2016 Bake or Break