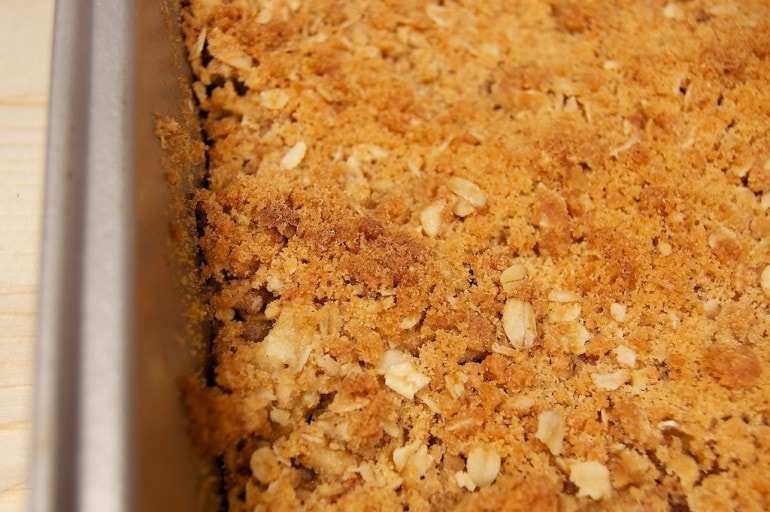 When cooler weather finally arrives, I am compelled to bake with apples. I chose this recipe for Thanksgiving, but after my eventful Thanksgiving Eve, I didn't have time to make it. I did whip it up the other night while Quinn has been feeling quite unwell. Considering that he hadn't eaten much in days, when he said that this sounded good to him, I got to baking.

In my earlier grand plan, I was going to make some cinnamon ice cream to go with this. In reality, that didn't so much happen. I presented it to Quinn sans ice cream, and he still ate it and enjoyed it. Were I to make this again, I think I would increase the cinnamon and decrease the nutmeg. I used my favorite cinnamon, and it just wasn't strong enough for our liking. We did really like the oats in the topping. They add a nice flavor and a bit of a crunch, too.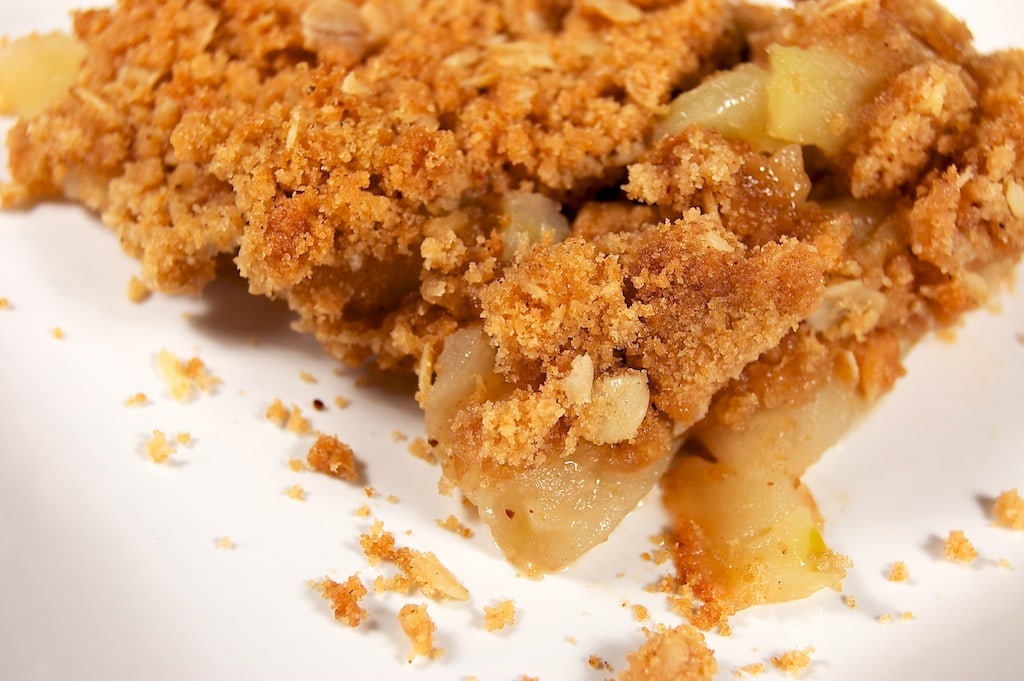 FYI, I used Granny Smith apples. Other tart baking apples include Cortland, Gravenstein, and Idared. Now, if your grocery store is anything like mine, then go with Granny Smith since that will be your only option. This little crisp is best served warm. In lieu of ice cream, a little whipped cream is a nice touch.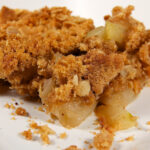 Ingredients
4 medium tart cooking apples, sliced (about 4 cups)
3/4 cup packed light brown sugar
1/2 cup all-purpose flour
1/2 cup oats
1/3 cup unsalted butter, softened
3/4 teaspoon ground cinnamon
1/2 teaspoon ground nutmeg
Instructions
Preheat oven to 375°. Grease an 8-inch square baking pan.
Spread sliced apples in prepared pan.
Stir together brown sugar, flour, oats, butter, cinnamon, and nutmeg until combined and crumbly. Sprinkle over apples.
Bake 30 minutes, or until the top is golden brown and the apples are fork-tender.
Serve warm, preferably with ice cream.
Notes
http://www.bakeorbreak.com/2006/12/apple-crisp/
Copyright 2015 Bake or Break