November 2, 2006
Cinnamon Swirl Bread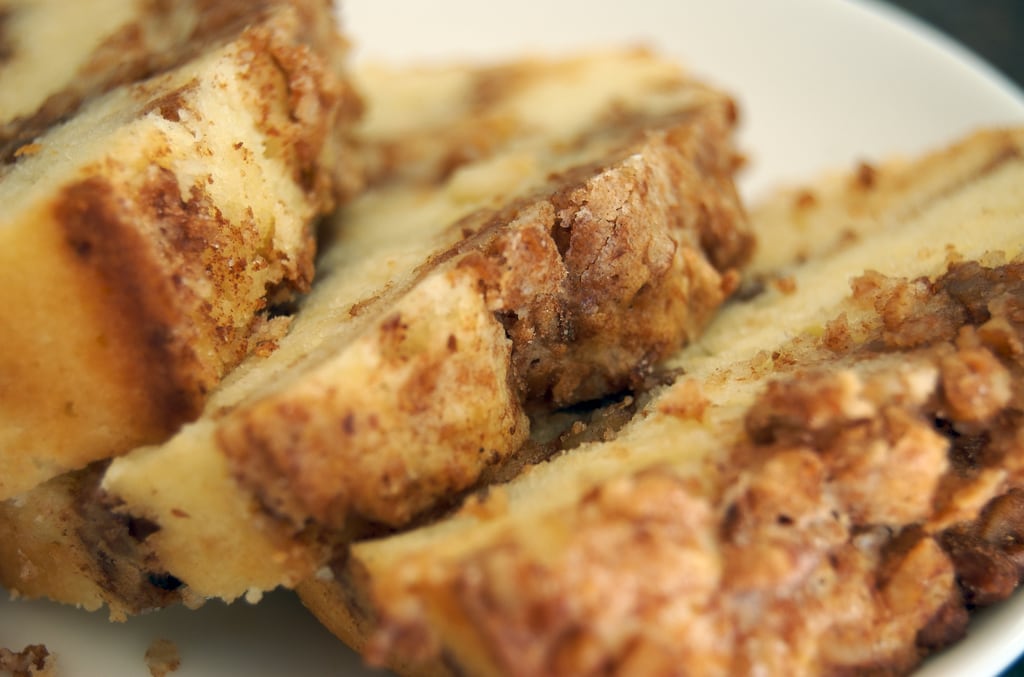 I am such a victim of marketing. Every year about this time, I get completely sucked in by all the seasonal magazines. You know what I'm talking about. Holiday Baking. Christmas Cooking. So-and-so's Best Christmas Ever!!! Anyway, I've already bought four or five of these. This recipe comes from Better Homes and Gardens Christmas Baking. There is a section entitled "Nut Breads for Giving" that includes several recipes that all look divine.

I know it's not exactly Christmas yet, but I do like to get an early start. Otherwise, I wouldn't get everything baked that I want to try out. This is such a simple recipe – very straightforward. I did use Penzey's Vietnamese cinnamon, which is a bit stronger than traditional cinnamon. If you don't own some of their cinnamon, go make your order right now. Worth every penny.
This bread is all a quick bread should be. Quick. And delicious. It would be excellent for breakfast, with coffee, or for dessert. The cinnamon pecan streusel that is swirled through the bread is wonderful. I think I could just eat that by itself. Also, if you like to underbake things a bit like I do, then your bread will be nice and gooey. Get a fork or resign yourself to sticky fingers.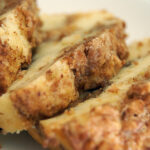 Ingredients
For the swirl:

1/3 cup granulated sugar
1/2 cup finely chopped pecans, toasted
2 teaspoons ground cinnamon

For the bread:

1 cup granulated sugar
2 cups all-purpose flour
1 teaspoon baking powder
1/2 teaspoon salt
1 large egg
1 cup milk
1/3 cup cooking oil
Instructions
Preheat oven to 350°. Grease/flour/spray the bottom and sides of a 9″x5″x3″ loaf pan.
To make the swirl, combine 1/3 cup of sugar, pecans, and cinnamon. Set aside.
Combine 1 cup of sugar, flour, baking powder, and salt. In a separate bowl, beat egg. Then, stir in milk and oil. Make a well in the flour mixture and add the egg mixture. Stir just until mixed. Do not overmix.
Pour half of the batter into loaf pan. Sprinkle with half of the cinnamon mixture. Repeat. With a wide rubber scraper or spatula, swirl mixtures together with a down and up circular motion.
Bake for 40 to 50 minutes or until done. Cool in pan for about 10 minutes. Then, cool completely on a wire rack.
Notes
http://www.bakeorbreak.com/2006/11/cinnamon-swirl-bread/
Copyright 2016 Bake or Break