August 2, 2006
Chewy Chocolate Cookies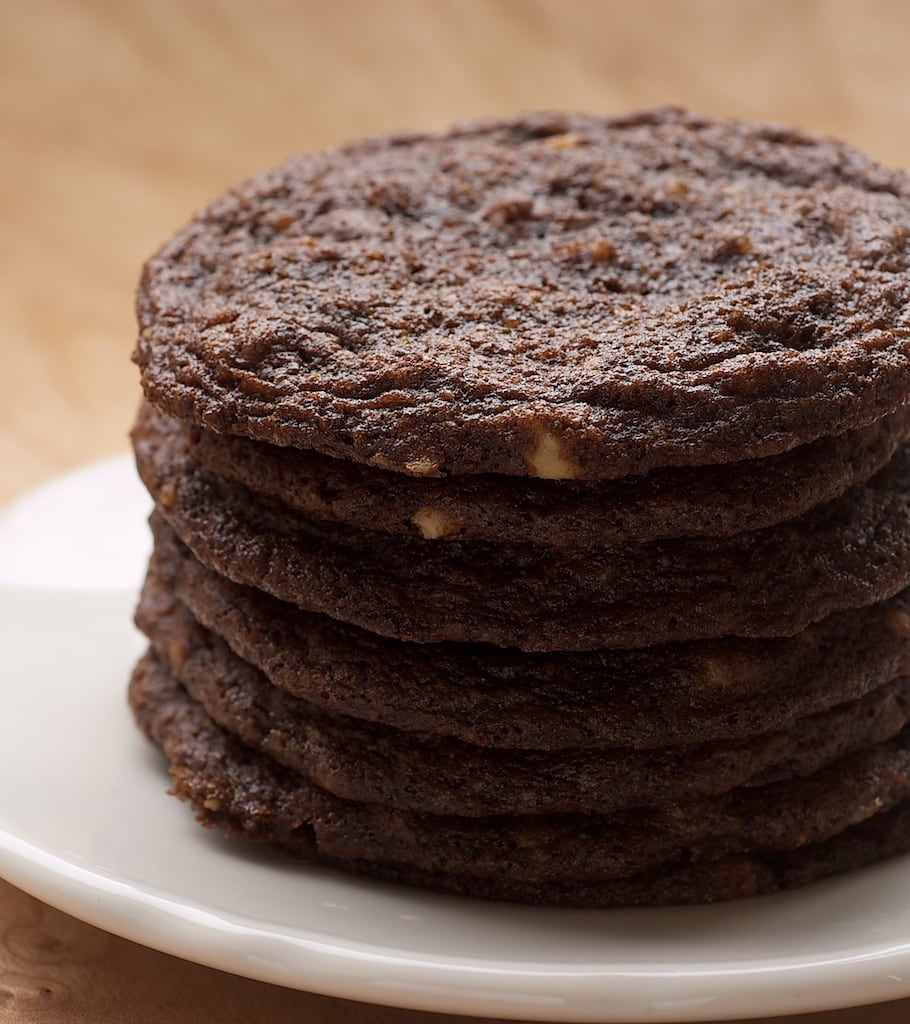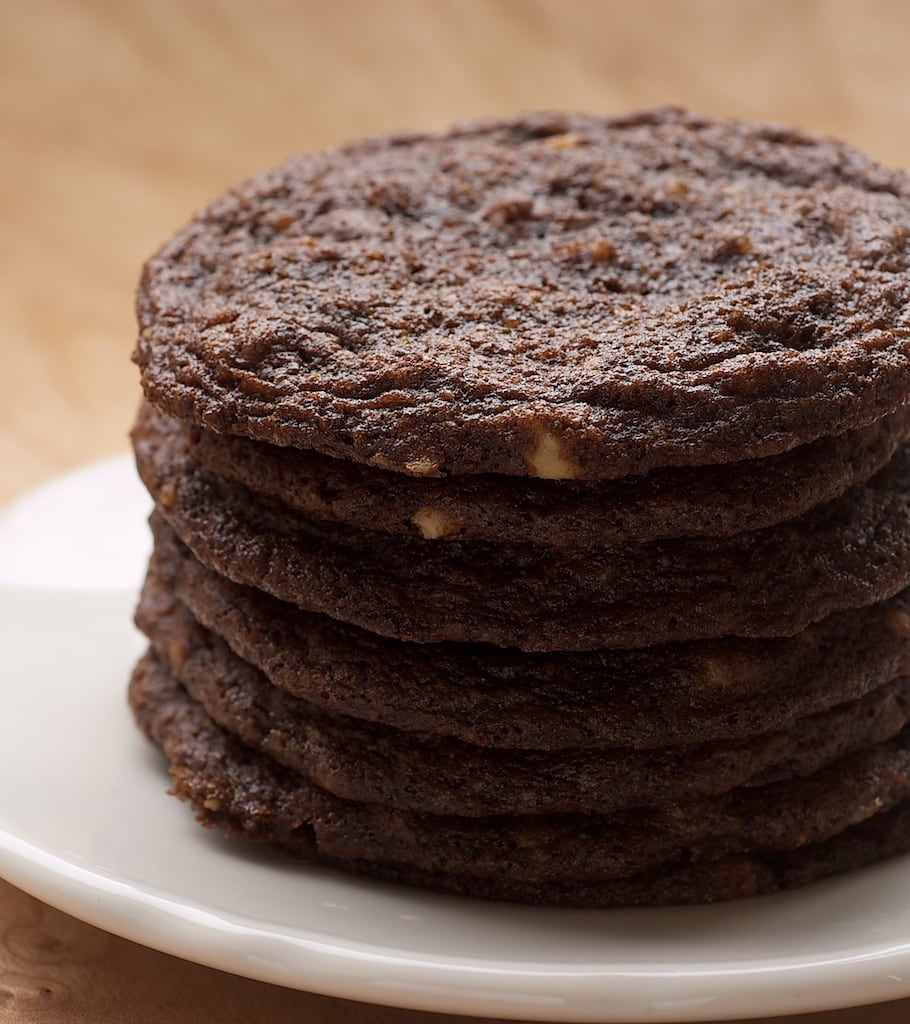 My grandmother loved baking. I think it's safe to say that is where I got my own love of baking. Dessert was generally not an option at her house – it was required. I only remember her having just a few cookbooks. She did, however, have a good-sized collection of recipes from family, friends, magazines, and newspapers. I have recently acquired her box of recipes. This is one from her collection, with a couple of minor adjustments.
These are big, soft, and (like their name) chewy cookies. They are also very rich. I think they would be exceptionally good with ice cream. Or maybe with some kind of icing between two of them, much like the Double Doozie of mall cookie shop fame. Anyway you serve them up, they're delicious.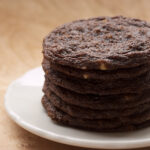 Ingredients
1 & 1/4 cup butter, softened
2 cups granulated sugar
2 large eggs
2 teaspoons vanilla extract
2 cups all-purpose flour
3/4 cup unsweetened cocoa
1 teaspoon baking soda
1/2 teaspoon salt
1 cup chopped nuts
Instructions
Preheat oven to 350°.
In a large bowl, beat butter and sugar until blended. Add eggs, one at a time, mixing well after each addition. Mix in vanilla.
In a separate bowl, combine flour, cocoa, baking soda, and salt. Gradually add to the butter/sugar mixture. Stir in nuts.
Drop dough by teaspoonfuls onto ungreased cookie sheets. Bake for 7 to 9 minutes. Cool on cookie sheets for a few minutes, then finish cooling on wire racks.
http://www.bakeorbreak.com/2006/08/chewy-chocolate-cookies/
Copyright 2016 Bake or Break