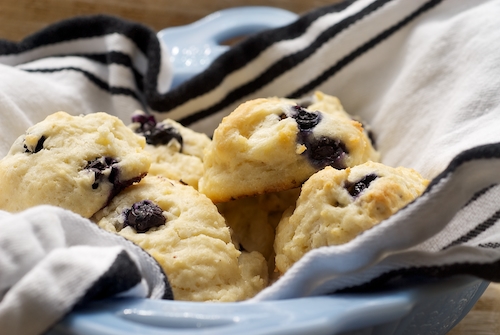 I confess that I'm more than a little intimidated by the prospect of baking biscuits. They seem a bit time-consuming for such an anti-morning person like myself. All that dough-shaping and biscuit-cutting and such is just a lot to ask so early in the day.
Behold the beauty of drop biscuits. There's mixing. All in one bowl, I might add. There's scooping. There's baking. That's all that's required to get you on your way to homemade biscuits.
Continue reading...
View more photos I first saw Sticky, Chewy, Messy, Gooey at a bookstore a few months ago. After a brief flip-through, I added it to my ever-growing cookbook wish list. Finally, I bought a copy and sat down with it to give it a good study. My thoughts about this book can really be summed [...]
Continue reading...
See the recipe Yes, that's right. Chocolate gravy. Quinn had never heard of chocolate gravy when we met, but I quickly introduced him and he's been much happier ever since. Basically, imagine chocolate with the consistency of gravy. I am quick to tell you that I don't like gravy at all. Not even a little. [...]
Continue reading...
See the recipe This morning I woke up to hear the sounds of the kitchen. Instantly, I knew that Quinn was making breakfast. I got up to investigate and found him rolling out homemade biscuits. I had been saying for days that I wanted biscuits. Today, I got my wish. Quinn admitted that he didn't [...]
Continue reading...
Breakfast baking may be my favorite. That may be because I get to do it so seldom. I'm not exactly a morning person, so it's not likely that I would get up early enough to bake before going off to work. Today, however, I have nowhere to go and nothing to do. So, breakfast it [...]
Continue reading...