March 25, 2013
Peanut Butter Banana Bars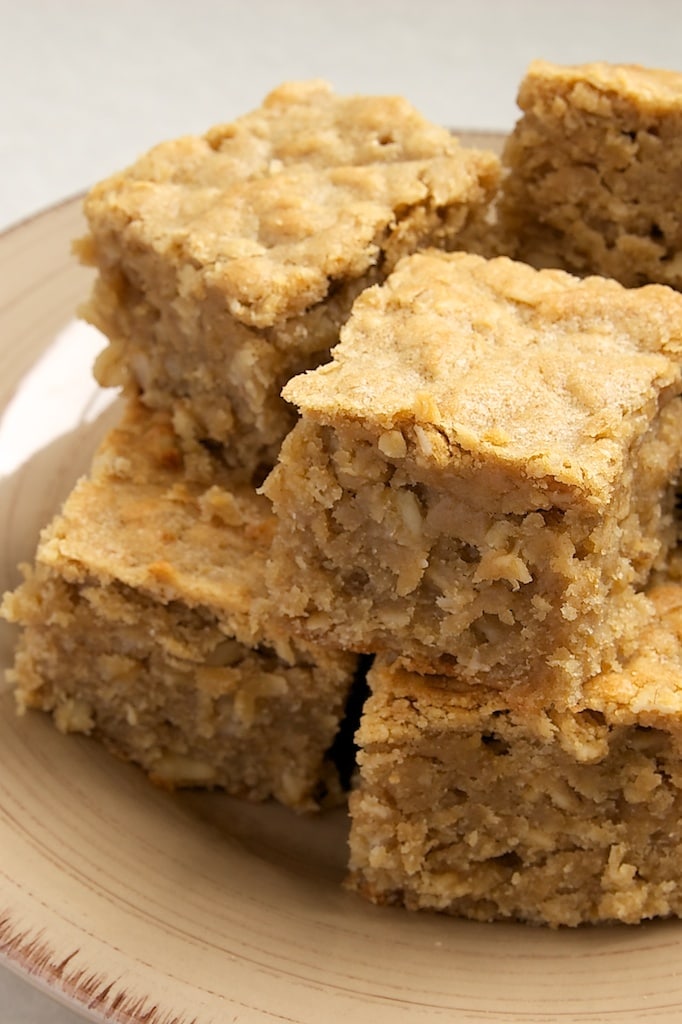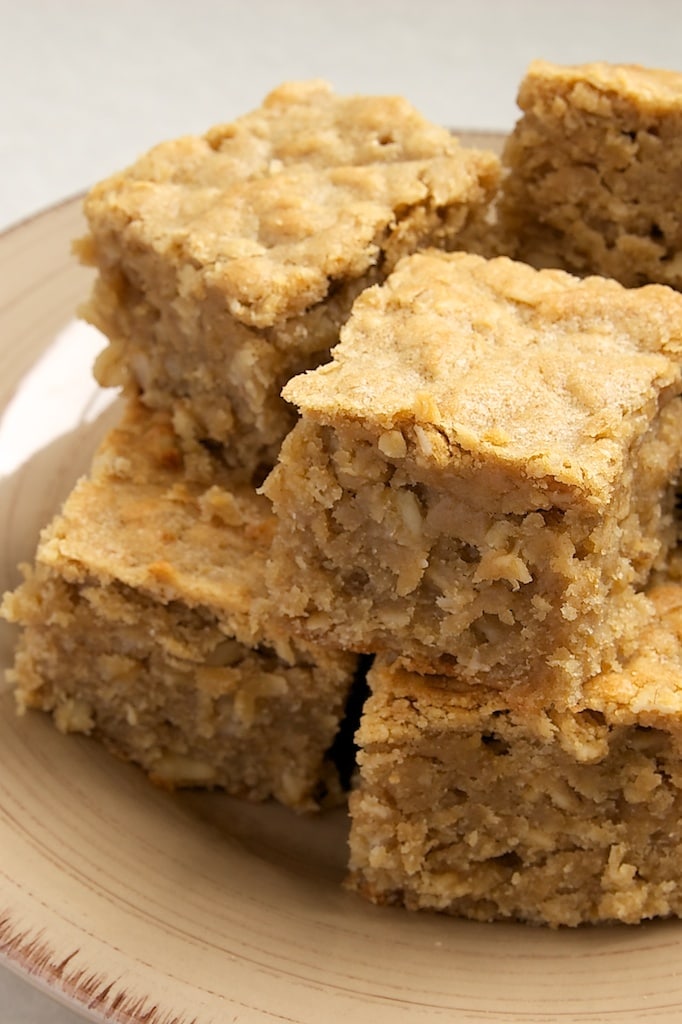 I've always been fascinated by the combination of peanut butter and bananas. Honestly, though, I have been a bit skeptical about that pairing. It just seemed like an odd combination.
To decide once and for all if I'm a peanut butter/banana supporter, I made these bars with a big dose of each.
The verdict? I'm in.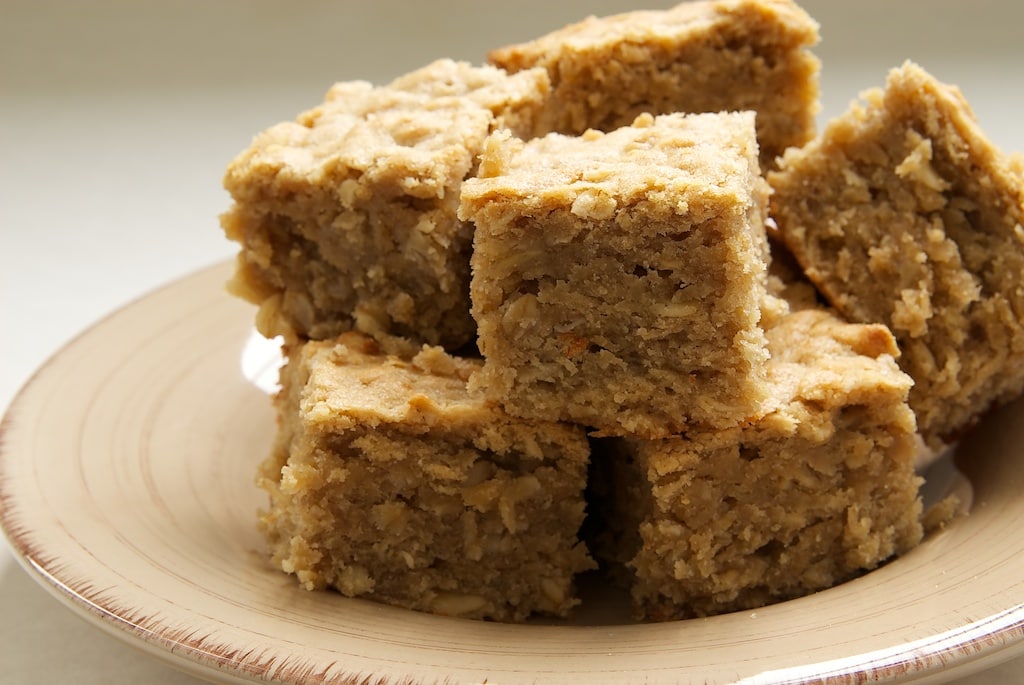 These aren't your everyday bars, but in a good way. The peanut butter gets you from the first bite, and then the bananas kick in.
They are amazingly dense and moist. Somehow they manage to be bar, cake, and bread all at the same time. From breakfast to late-night snack, these are certainly an anytime treat.
If you'd like a little crunch, try using crunchy peanut butter or mix in a handful of chopped nuts.
Peanut Butter Banana Bars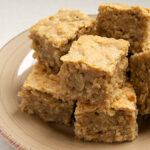 Ingredients
1 & 1/2 cups all-purpose flour
1 cup old-fashioned rolled oats
1/2 teaspoon baking powder
1/2 teaspoon salt
1/2 cup unsalted butter, softened
1/2 cup granulated sugar
1/2 cup packed light brown sugar
1 large egg
1/2 teaspoon vanilla extract
2 medium ripe bananas, mashed
1/2 cup peanut butter
Instructions
Preheat oven to 350°. Grease an 8-inch square baking pan.
Whisk together flour, oats, baking powder, and salt. Set aside.
Using an electric mixer on medium speed, beat butter, sugar, and brown sugar until light and fluffy. Add egg and vanilla, and mix well. Mix in bananas and peanut butter, mixing just until combined.
Reduce mixer speed to low. Gradually add flour mixture, mixing just until combined.
Transfer batter to prepared pan and smooth evenly. Bake 40-45 minutes, or until edges are browned and a pick inserted into the center comes out clean. Cool in pan before cutting into bars.
http://www.bakeorbreak.com/2013/03/peanut-butter-banana-bars/
Copyright 2016 Bake or Break