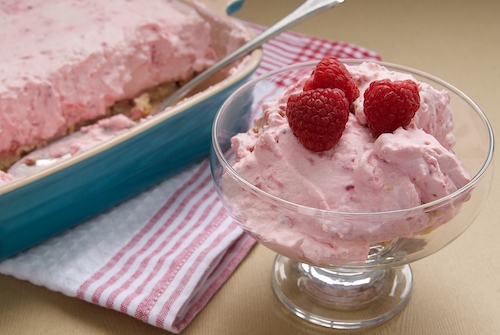 I'm mired pretty firmly in baking-with-berries season. I've shared both blueberry and strawberry recipes with you this month. Now, on to raspberries!
Of all the interesting dessert names, I enjoy the simplicity of the name "fool." From what I understand, fools got their name because they are so simple that any fool could make them. A fool is essentially a combination of sweetened whipped cream and fruit. Yes, I'd say that's pretty simple. Foolproof, even.
Continue reading...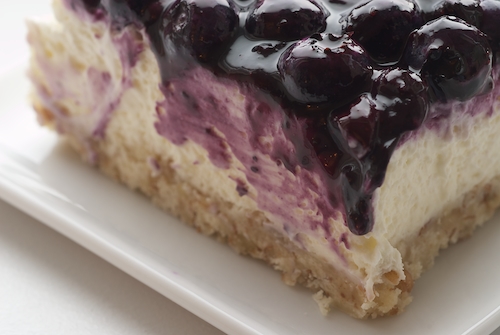 The last time I visited Magnolia Bakery, I noticed a sign proclaiming the staff favorite to be Blueberry Jamboree. I don't think I've ever eaten anything but cupcakes from Magnolia, but I was intrigued. Blueberries, cream cheese, whipped cream… what's not to like?
Continue reading...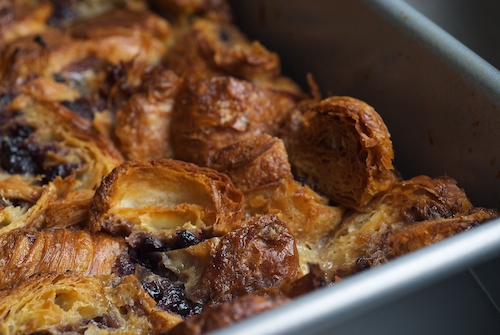 Sometimes fate has a hand in the kitchen. I had a lovely bread pudding recipe picked out for the holidays. It was simple and sounded delicious. All I needed was a package of Hawaiian bread. That seemed like a simple enough task until I realized that there is none to be found on the isle of Manhattan.
Moments after that realization, I found this recipe in an ad for Smucker's in a food magazine. I had bread pudding on the brain, so I was immediately drawn to it. When I realized that it was made with croissants, I remembered the French bakery we had recently stumbled upon in our neighborhood. All signs pointed to making this.
Continue reading...
View more photos Taking a little break from holiday baking, I made this dessert for my sister's birthday. For some reason, I had it in my head that I wanted to make a charlotte. I'd never made one before, and it just seemed like the thing to make for her day.
Continue reading...
View more photos here This year, I subscribed to Food & Wine magazine in an effort to feel more like an adult. So far, I've just flipped through the temptation-filled pages and drooled over various recipes. In a recent issue, however, I stumbled upon this recipe for "grown-up" Rice Krispies treats. Knowing Quinn's penchant for [...]
Continue reading...