September 4, 2012
Chocolate Chip Snack Cake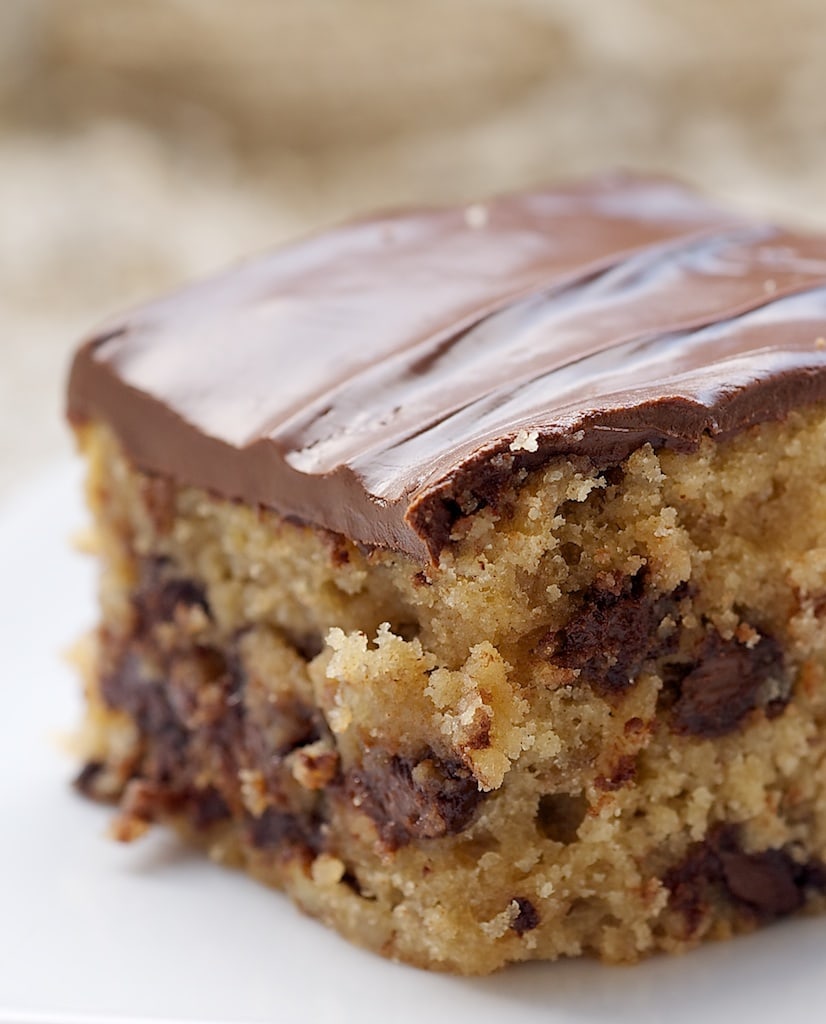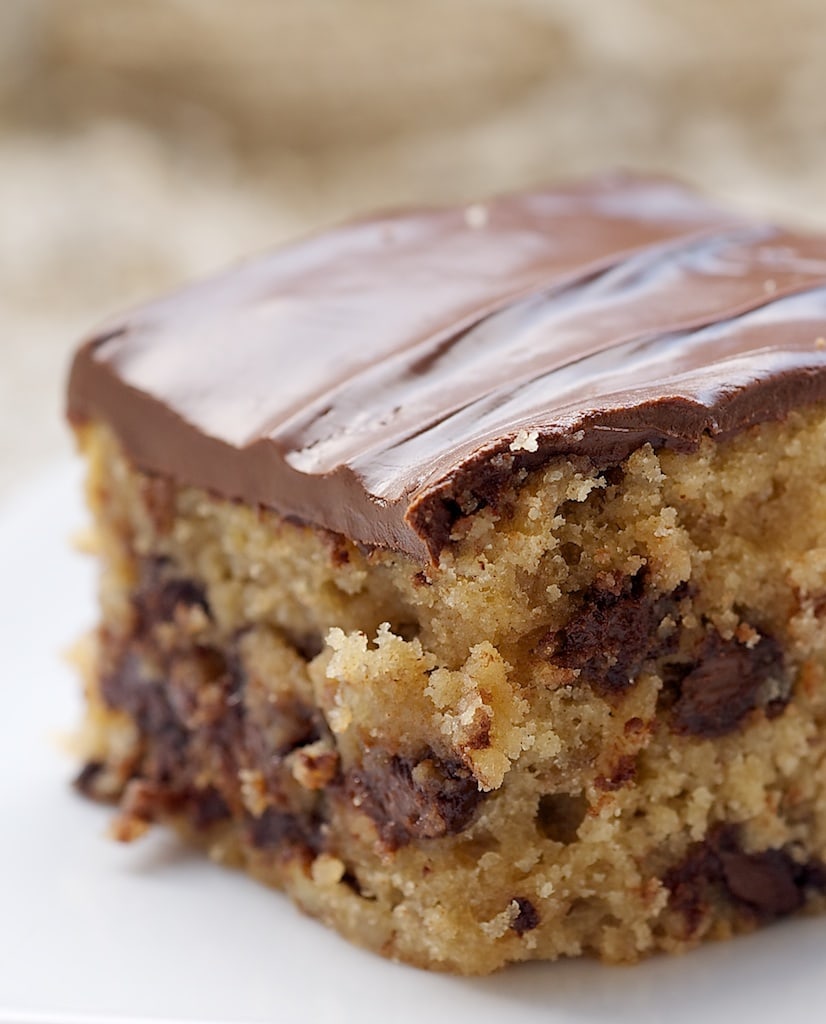 I'm a big believer in simple recipes. If I were to guess, I'd say that the majority of you are believers, too. Dessert doesn't have to be complicated to be good. Who's with me?
I made this cake with a couple of my favorite ingredients, chocolate and pecans. The cake itself is packed with brown sugar and a touch of cinnamon for a little something extra.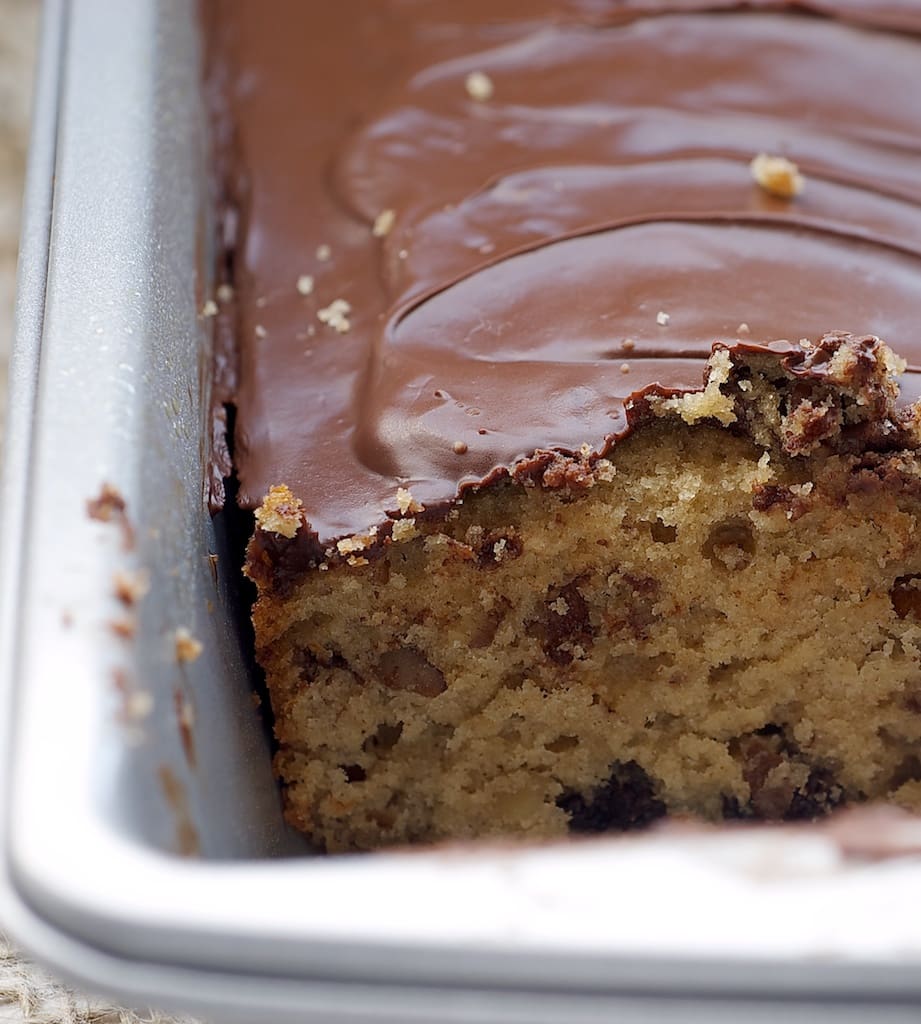 The frosting, if we can dare call it that, is the very simplest kind imaginable. Placing chocolate chips on the warm cake will yield a rich, sweet topping. If you want to simplify even further, the cake is good enough on its own to make the frosting optional.
This little cake is a great example of baking simplicity. It's quick to mix and easy to love. You can feel comfortable serving this as anything from an after-school snack to a post-dinner dessert to a late-night snack. Just serve it right out of the baking pan.
Chocolate Chip Snack Cake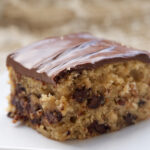 Ingredients
1 & 1/2 cups all-purpose flour
1 teaspoon baking powder
1/2 teaspoon salt
1 teaspoon ground cinnamon
1/2 cup unsalted butter, softenend
1 cup packed light brown sugar
2 large eggs
1 teaspoon vanilla extract
1/2 cup sour cream
1/2 cup + 3/4 cup chocolate chips
1/2 cup chopped pecans
Instructions
Preheat oven to 350°. Grease an 8-inch square baking pan.
Whisk together flour, baking powder, salt, and cinnamon. Set aside.
Bet butter and brown sugar until light and fluffy. Add eggs, one at a time, and mix well. Mix in vanilla. Gradually add flour mixture, mixing just until combined. Stir in sour cream. Stir in 1/2 cup chocolate chips and pecans.
Transfer batter to prepared pan. Bake 28-32 minutes, or until a pick inserted into the center comes out clean.
Set cake on wire rack. Sprinkle 3/4 cup chocolate chips on top of warm cake. Wait 5 minutes. Then, using an offset spatula, spread chocolate to cover top of cake. Allow cake to cool completely.
Notes
Use any kind of chocolate chips you'd like. If you're going to frost the cake, I recommend semisweet chips in the cake and for the frosting. Without the frosting, milk chocolate chips work well in the cake.
http://www.bakeorbreak.com/2012/09/chocolate-chip-snack-cake/
Copyright 2016 Bake or Break