December 20, 2007
Baby Pound Cakes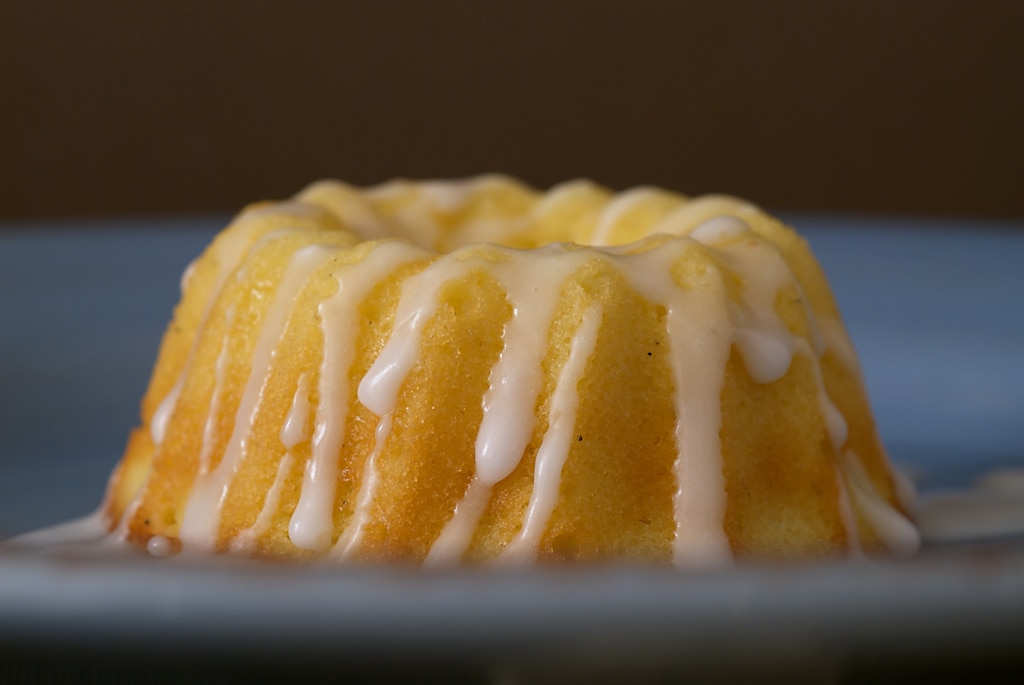 I've been itching to make these little cakes ever since Quinn gave me this year's Christmas with Southern Living for my birthday in August. Small desserts like these are always great for holiday baking. Plus, they were a great justification for buying a new fluted mini Bundt pan.

Now, if you will scoff at large amounts of butter and sugar, please just stop reading now. Or, read on and just don't look at the recipe. Of course, the recipe does make a lot of cakes. So, if you think about it that way, there's really not that much in each cake. That sounds good. We'll go with that.
Besides being wonderfully delicious, these mini pound cakes were my first use of vanilla bean paste. I wasn't sure I wanted to buy any or just use vanilla extract. I decided to go ahead and get it, and I am so glad I did. The paste is made from vanilla beans, so you can see little specks of them in these cakes. As an added bonus, the paste will keep much longer than vanilla beans, which can dry out. For conversion, a tablespoon of paste equals one vanilla bean. I'm sure using vanilla extract would not have that much effect on the overall taste, but seeing those little vanilla specks just made me giddy.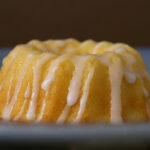 Ingredients
1 & 1/2 cups unsalted butter, softened
8 ounces cream cheese, softened
3 cups granulated sugar
6 large eggs
3 cups all-purpose flour
1/4 teaspoon salt
1 tablespoon vanilla bean paste or vanilla extract
1/2 teaspoon almond extract
Instructions
Preheat oven to 350°. Grease or spray a 1/4-cup capacity mini fluted Bundt pan(s)* and set aside.
Beat butter and cream cheese at medium speed until creamy. Gradually add sugar and beat well. Add eggs, one at a time, beating just until yellow disappears.
In a separate bowl, combine flour and salt. Gradually add to butter mixture at low speed just until blended. Stir in vanilla and almond extract.
Fill pans 3/4 full with batter. Bake for 18 to 20 minutes or until determined done with a toothpick. Cool in pans for about 10 minutes. Then, remove from pans and cool completely on wire racks.
Notes
*I used this pan by Wilton. If making smaller cakes in mini-muffin pans, decrease baking time to 14-17 minutes. Mini muffin pans should yield about 9 dozen cakes. For larger cakes in regular muffin pans, increase baking time to 20-23 minutes. This should yield about 30 cakes.
These little cakes may be dusted with confectioners' sugar or drizzled with a simple mixture of 1/3 cup of confectioners' sugar and 2 tablespoons of heavy cream.
Recipe adapted from Christmas with Southern Living 2007.
http://www.bakeorbreak.com/2007/12/baby-pound-cakes/
Copyright 2016 Bake or Break